Running a successful business is predicated on 2 'P's: people and process. You need to have the right people to get the job done and you need to have the right processes for these people to work optimally. Many businesses turn to customer relationship management (CRM) software to handle many of their daily activities: lead acquisition and management, sales processes, and the integration of acquired data. Just take a step back and I'm sure you can think of dozens of other tasks that is handled through software.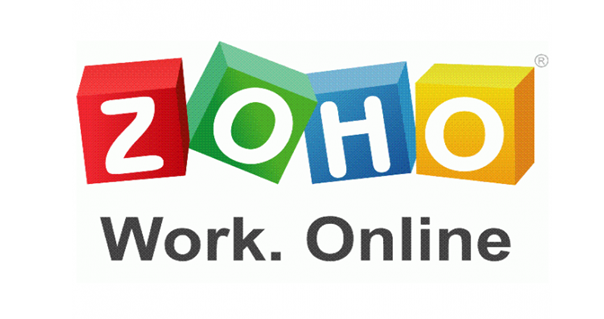 Zoho believes that it has the all-purpose solution for your business needs. They claim that too many times businesses and firms purchase different pieces of software in order to cobble together a cohesive system.  On the other hand, per Zoho, you'll be getting all the needed functionality of a proper CRM with the ability to scale effortlessly and efficiently to match growth.
At a Glance
The Zoho CRM is premium web based project management software based in the cloud. This means that you can fully utilize use it for free, but if you require access for more than 3 users and full functionality of the software then a paid subscription is required. Also, as it's based in the cloud, your software will be updated without any interruption of service, data will be backed up on Zoho's servers (i.e. no risk of data loss), and service of the software is handled by your browser as opposed to taking up precious computer resources.
Oh and one more thing, it can be used on your mobile phone for on-the-go business,
Strengths
Sales Force Automation – This feature allows the user to automate the sales process by giving complete control over leads, customer accounts, and forecasts. All the user needs to do is input the data and the software will do the rest.
Sales Tracking – Most sales people follow a sales process or funnel. This feature displays a graphical representation of an actual funnel broken down into different colors depending on the status of customers—whether they are a lead, a prospect, or a customer. By having everything broken down in this way, users can track their customers from first impression to close.
Office Tools – Email and document sharing is important when creating a cohesive team of staff. With Zoho, customer emails can be handled directly through the CRM to reduce clutter, a plug-in for Microsoft office enables templates to be made which integrate into the software, and document sharing via the library allows only those with access to view sensitive documents.
Social Management – With many of your customers being social, having a way to connect with their social accounts can easily boost opportunities. With this feature you'll be able to integrate customer's social profiles with the CRM.
Mobile CRM – Just like connecting with social profiles provides additional opportunities, so does mobile. Being able to use a CRM on-the-go offers users great flexibility when an opportunity presents itself.
Google Integration – With the ability to seamless integrate Google's apps with this CRM, you'll be able to utilize Big G's impressive services with your business.
24/7 Support – Having the support of your software's company at all times of the day is always great.
Weaknesses
Some feature are withheld depending on the pricing model that you choose; for example, with a free account you're limited to 3 users , diminished storage, and limited functionality among the CRM's features.
Not as powerful as other CRMs: if your company is a multi-national corporation then you might find lack of currency conversion and limited forecasting to be very limiting.
Overall
Many businesses and firms will find great value in a software package such as this. It has loads of features that aid in the sales process and overall efficiency of a business. Sales automation for customer management, sales tracking for execution, office tools for integration, social management and mobile options for additional opportunities, and 24/7 support all go a long way in making this freemium solution quite impressive. There are multiple how-to videos that aid in training for new users and a strong community that backs this company. With enough features to serve almost every type of business you'll be hard-pressed to find a better CRM than Zoho.