Table of contents
Difference between 4k and 1080p gaming
Important things for choosing the best internet providers
Best internet service providers for 4k gaming
Summing it all up
The gaming world is no longer limited to old-school monitors and lagging visuals. Today, gaming has become impressively advanced, starting from sleek and slim, high resolution monitors to VR and AR equipment that you can enjoy at home. All these advancements call for gamers to have adequate internet speeds at home. Without it, gamers will have to struggle with a lot of poor quality visuals and buffering.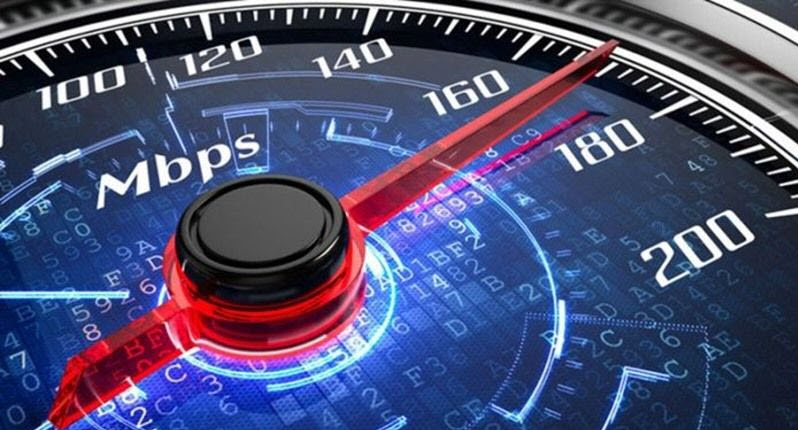 If you are also looking forward to upgrading your gaming experience to 4K, make sure you are equipped with the right set up. Starting from a 4k monitor to a fast and reliable internet connection.
Difference between 4K and 1080p gaming
1080p gaming monitors have been in the market since a very long time. Many professional gamers still prefer playing on 1080p monitors, due to their lesser load on the PC and hence faster response times and refresh rates. Meanwhile, 4k gaming monitors are equipped with a more beautiful and crisp display that definitely enhances your gaming experience. The problem is that as the resolution or the number of pixels increases, so does the demands of the monitor. This puts the PC under a lot of pressure, leading to lower response times. Therefore, many people are still using 1080p monitors due to their faster response and affordable price tag.
4k gaming is 4 times more than your regular 1080p gaming and streaming requirements. The heavy load, fancy visuals and excellent display quality all require heavy duty tech so that the system can deliver excellent performance. If you are willing to upgrade to a 4k gaming experience, then you will need a faster internet speed as well.
Important things for choosing the best internet providers
There are many internet providers that offer excellent speeds in some areas but not in others the unequal distribution of internet services is a huge issue that many people face, especially those looking for a fast speed rural internet connection. Therefore, when you are looking for the best internet service provider for your gaming requirements, make sure to check their availability in your area or geolocation.
Understanding ping, latency, bandwidth
When you are researching about which internet provider meets your needs the best, there are some terms you might come across such as include latency and bandwidth. Here is what each of these mean and how they are important.
Latency, if put in simpler terms refers to how much time it takes for a set of data to be transmitted from one source to another. This could mean that the time it takes for you to upload your photo from your phone to another device via an internet connection. It is measured in milliseconds. For basic 1080p gaming, 20 to 30ms is considered optimal. However, for 4k, you might need to take it up a notch.
Bandwidth is the extent or maximum amount of data your internet connection can carry from one spot to another. For 4k gaming, look for at least 5 Mbps of bandwidth.
Speed required by your system
If you are streaming games on a gaming console such as on PlayStation or Xbox, make sure you know what the system requires. These requirements are almost always provided with console, either on its packaging or in the manual. Make sure you check the upload speed, download speed and latency requirements by your system.
Best internet service providers for 4k gaming
Let's move on to see what are the best providers that you can opt from. Out of a big pool we have shortlisted three worthy providers that can help you get the best 4k gaming experience.
Xfinity
Connection type: cable
Latency: 78.1 ms
Best locations: Delaware, Maryland, and Massachusetts
Xfinity internet packages start from $25 a month. Their internet download speed is up to 1000 Mbps, starting from 15mbps, making it ideal for 4k gaming. Meanwhile, their upload speeds range from 2-35 Mbps. The best part about Xfinity is its 20% coverage of the areas and zip codes in the nation. If you are a fan of watching movies and TV shows on your TV, you can even get a bundle that combines both fast speed internet and affordable cable TV too.
Verizon
Connection type: fiber optic
Latency: 113.4 ms
Best locations: New Jersey, Delaware, Massachusetts
Verizon is a huge provider in the country. For 4K gaming, you can take great advantages out of its fiber optic internet. It is fast, reliable and has minimal latency. Like Xfinity, Verizon also has a widespread coverage so availability should not an issue. Many PC gamers prefer using Verizon's fast speed internet, as it lets you connect more than 1 device to the internet without any lagging and reduction in speed. Verizon FiOS home internet can get you speeds of up to 940 Mbps.
Spectrum
Connection type: cable
Latency: 95.3 ms
Best locations: Maine and Ohio
Spectrum packages are also worthy of your consideration when it comes to choosing the best internet provider for your 4k gaming experience. The most notable feature about Spectrum is that you get unlimited data, so you won't have to give it a second thought before downloading any new game! It speeds range from 100-940 Mbps.
Summing it all up
Do not make the choice impulsively, and make sure to give it a lot of thought when choosing the best provider. Different gaming needs require different speeds. A 950 Mbps of download speed might not be needed for 1080p gaming. Therefore, make sure you know what are your requirements precisely are before you subscribe to an internet plan.