Outsourcing Shopify data entry can not only save your time and money but improve your eCommerce store's revenue and profits. Shopify, as we know, is still one of the leading eCommerce platforms, and if your eCommerce store is Shopify-based, then you might be in need of professional Shopify data entry services who can update and organize your Shopify store accurately on a daily basis.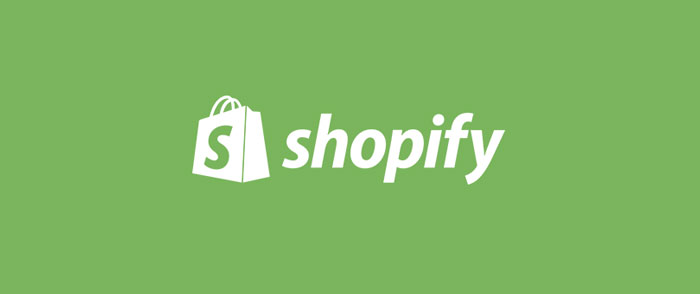 The eCommerce industry is one of the few where data entry is extremely crucial, not only for administrative tasks like updating inventory stocks and shipment schedules but we also need to think about uploading and optimizing photos, creating engaging titles, and so on.
Benefits of Outsourcing Shopify Data Entry Services
We can define data entry as a process of inputting digital data into a database.
The actual process can vary depending on the type of data and the objective: transcribing physical documents (i.e. invoices) into a storable digital format, converting one type of digital data into another, or simply inputting raw data into the system.
In a Shopify store, there are a lot of different types of data to be inputted and managed: from product names to customer purchase records to shipping address, and thus there can be various data entry processes that may be required in a Shopify eCommerce website, including but not limited to:
Product data entry: obviously products and information related to products are the core of any Shopify store. We also have to consider various details related to the product listing from categories, product description, key features, taglines, and so on.
Image data entry: photos nowadays play a crucial role in engaging customers, and must be properly optimized. It has to be placed in the correct way so that users on any device can view them accurately, and we have to also optimize size, color, dimensions, and other factors.
Administrative data entry: updating product stocks, managing shipment schedules, and other data entry related to transactions. There are various software and apps that can help automate these processes, but in most cases, manual data entry is still required.
Content data entry: optimizing the content on the eCommerce website like product descriptions to ensure potential buyers are properly engaged. Must be user-friendly and mobile-responsive so it can be enjoyed and understood by as many people as possible.
Billing/invoice data entry: can be the most extensive and challenging process, involving inputting each transaction, verifying transactions, and so on.
As you can see, eCommerce data entry is complex and can be time-consuming and repetitive. Some of these data entry processes must be conducted daily, and this is where outsourcing your Shopify data entry services can provide a lot of benefits for your Shopify store.
Outsourcing your eCommerce data entry process would mean freeing up your team's valuable time, so they can put their focus on more crucial tasks that can help the Shopify store grow both in revenue and profit.
Many data entry service providers like Oworkers, offer the option to outsource your data entry process to experts in countries with lower labor costs and thus can allow your Shopify data entry process to be more cost-efficient when compared to building your own in-house data entry team.
Obviously, by outsourcing Shopify data entry services to an experienced service provider, it would also mean a more accurate, optimized, and error-free data entry for your eCommerce website,
How To Choose Your Shopify Data Entry Service Company
When choosing between different Shopify data entry service providers, we can consider the following factors:
1.    Personalization and Versatility
Your Shopify store is a unique store, and you'll obviously need at least some level of customization. The more versatile the service provider is, and the more experiences in various clients in a wider variety of industries, the better. Oworkers, for example, has been around since 2013 with previous clients including Xerox, Walmart, and PWC, among others.
2.    Cost VS Value
The objective of outsourcing the Shopify data entry service is to save money and time, and thus it would only make sense to choose a data entry service provider that is cost-effective.
Cost-effectiveness, however, is a pretty subjective matter: If a data entry service provider is very affordable but cannot cater to your Shopify store's needs, then it's probably not a good deal. So, consider not only how affordable the service is, but the value you get from the money you'll spend. You should also weigh the cost of scaling up your data entry service for each potential service provider.
3.    Data Security
A Shopify store might handle a lot of sensitive/regulated data: both your own and your customers'. Remember that when your data entry service provider is compromised, so does your data.
Check the data security policies undertaken by the service provider, and also whether they've performed adequate data security best practices. You should choose a Shopify data entry service provider that is also committed to protecting your data.
4.    Expertise and Experience
Check the qualification of the service provider's staff, and also the technological infrastructure. Some data entry service providers might advertise the use of specific software (i.e. OCR), and if these tools and software can help your data entry process to be more efficient, then they might be a good fit.
5.    24/7 Monitoring and Support
It's also important that the service provider offers a mechanism to monitor and evaluate these services. It is recommended to partner up with service providers that offer 24/7 customer support, which will not only provide more flexibility when you need any sudden help but can also result in a faster turnaround.
Conclusion
When choosing between a Shopify data entry service provider, it's very important to check the service's experience and ensure the data entry service has handled comparable projects to your own in the past.
While choosing between different data entry services can be quite daunting, you can get the right insights by doing your research and understand your own needs so you can have the right expectations for your outsourcing partner.