On a normal day, you would see more than one advertisement for VPN Services. Be that Facebook, Twitter or websites that you visit, these advertisements have become so common. Well, despite its popularity when it comes to geeks and common people, not everyone knows how they work.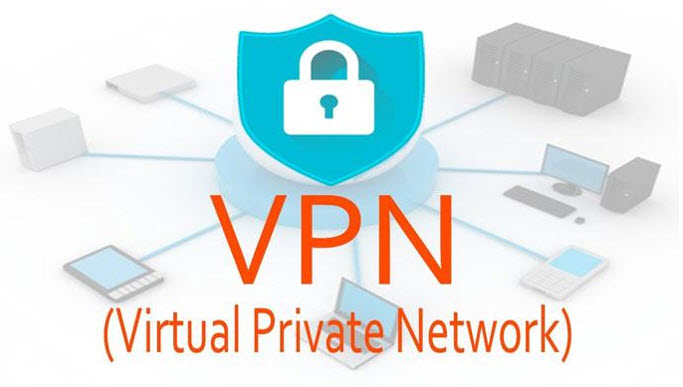 But, have you ever wondered how VPNs offer you the perks of anonymity, privacy and security? By the way, how many of you really need to use VPN services while surfing the Internet? Don't worry, you're in the right place. In this article, we will tell you how a typical VPN Service works and the notable benefits.
We will also help you decide whether you really need to use VPNs. Shall we start, then? In case some of you don't know what is a VPN, we will cover that too.
What is VPN and How VPN Works?
As you know, VPN is one of the most popular and demanded techniques used to ensure privacy and security while you secure web. Unlike the old days, subscribing for a VPN Service and using it has become a piece of cake. You can go to the official website, download the VPN Client, connect it and start using Internet services with ultimate privacy and security. But, you always should know how this thing works and how it provides a sort of additional security layer, right?
There are three stages in the process of surfing the Internet using a VPN connection. We are talking in terms of laymen and with least amount of techy jargons. As we said earlier, you will have to download a VPN client to your devices (most of the services are available for PC, Mac, Android, iOS and even routers and consoles). Now that you are connected to the VPN Server, your requests don't go in the normal way. These requests are first sent to the VPN Server — in a completely encrypted form — and then forwarded to the actual URL that you have requested. Similarly, response from the URL is received by the VPN Server and then brought to your device.
So, if there is a straight line between your computer and the website server, the VPN Server sits right in the middle of it. With encryption on both sides, no one will be able to snoop into your browsing activity. Suppose your country has blocked some websites in your geographical area. Then, you can easily use a VPN service to bypass the restriction. The only activity any authority — or a hacker, for that matter — would see will be an encrypted line of traffic between your device and the VPN Server.
Well, this is basically how Virtual Private Networking Services work! Obviously, there are both free & paid VPN services in the market, but the question is, do you need them. We can answer that too.
Do We Really Need to Use VPNs While Surfing the Internet?
Before we answer that question, we'd like to list out some of the notable benefits of using a VPN Service. It is going to be quick, don't worry.
Enhanced privacy, because all your activities are done behind the VPN Server
Ability to bypass geographical restrictions, say, you want to access Hulu from a non-US region.
Better connectivity, if your ISP is throttling speeds to particular sites
Better, faster and secure Torrent downloads — only on select VPN Service providers.
Data encryption while you are browsing using a public Wi-Fi hotspot or another easy-to-snoop type of connection.
Now, for a quick answer, it will be a YES. If you need any of the abovementioned features, you should take
a necessary approach towards VPN Services. Suppose you want to access a website that your University
has blocked on the public Wi-Fi system. In that instance, you can find the best help from VPN services on
vpnalert.com. On the other hand, if you are concerned about hackers getting your confidential information
while you are using a public Wi-Fi Hotspot, you can, once again, rely on Virtual Private Network Services.
Apart from all these, VPNs help you get rid of authoritarian tracking, probably from your Government. It has become a public secret that every government is spying on their citizens. The last thing you want is stumbling across legal issues, right? In that case, using VPN is surely a necessity. The Government knowing your activity and web life is as worse as some attackers getting their hands on your credentials or payment methods. So, with all the more reasons to use it, VPNs are indeed a necessity.
Before We Conclude
As we mentioned earlier, there is no scarcity for VPN Services nowadays. If you are ready to pay for additional features, there are many services you can depend upon. On the other hand, if you need regular privacy and security with standard accessibility, even the free VPN Services would suffice. Last but not least, every web security specialist is now recommending the use of VPNs, for various reasons, ranging from unrestricted web access to enhanced privacy and security. You too should give it a try; don't you think?