Your landing page design is key to getting your visitors to convert. Follow this guide to make sure you're getting the most conversions possible.
It's never been more critical to get the user experience (UX) right by creating an effective page design. Website owners can create high-converting landing pages by putting thought into the mechanics of their site.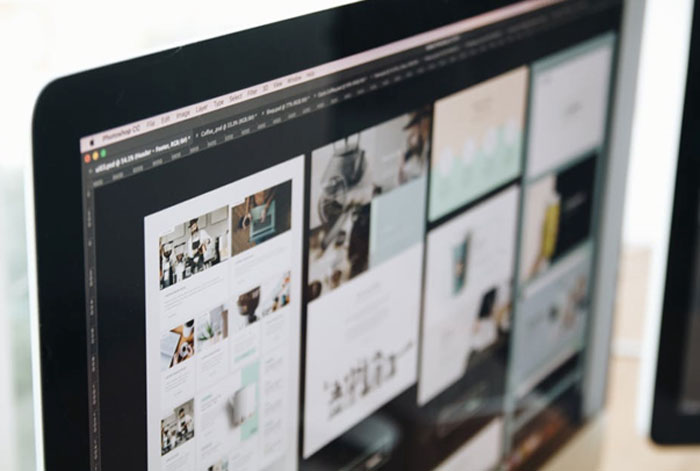 Now, site owners also recognize the growing importance of mobile audiences. With planning, however, you can boost your conversions no matter what device your visitors use to browse your website.
By understanding how visitors engage with your website, you can earn the trust – and conversions – of your target audience.
Make Sure You Cover the Basics
There's no point in building a beautiful website if visitors navigate away without taking the desired action.
Of course, your site should look attractive. An attractive website shows customers that you're serious about your business.
Sites like WordPress make building an attractive, high-traffic website easy. There are plenty of websites where you can learn more about advanced techniques that make your WordPress site work great and look excellent.
However, building a great website is about more than looks. You must also keep your website up-to-date. You must make sure that your website functions correctly so that visitors don't simply navigate to your competitor.
The security of your website is also critical. You need to follow security best practices to keep your site running and your customers' information safe.
Also, you should design your website so that visitors can find information quickly. For instance, you should include standard information in areas where people commonly look for things, such as the sidebar and footer.
Also, you must design your site so that your contact page, product or service page and other principal pages are easy to find.
Function Is More Important Than Form (Sort Of)
On the internet, people do judge web pages by how they look. However, visitors will quickly abandon a great looking website if it doesn't function properly.
Among developers, there's an ongoing argument that ugly websites work better than attractive ones. In a sense, that's true.
However, the sites don't work better because they're ugly. They work better because they function better.
It's essential to build your website around an exceptional value proposition to keep users on your page. The clearer your value proposition, the more visitors that will convert. Alternatively, the more confusing and distracting your web page, the fewer customers that will convert.
Also, you must build in a sense of urgency to compel visitors to take the action that you desire. You can create a sense of urgency using design characteristics, but your offer and copywriting are more effective for compelling visitors to convert.
Effective copywriting guides website visitors through your sales funnel toward a desired action. If you fail to direct visitors to take action, they'll consume whatever bit of information they want then leave. In this scenario, you've gained nothing from the transaction.
Tips and Tricks for Great Page Design
For some reason, people like symmetry. Clarity and order create a feeling of trust.
Also, people like new things – but they want those new things to be familiar. Yes. It's a contradiction, but website visitors are much more likely to trust your website if you present information in a familiar format.
Experience is a universal and powerful influence. Figure out how to make your website feel familiar, and you'll quickly gain the trust of visitors. If visitors trust your site, they'll take the action that you desire.
Most importantly, your website must provide value. A website conversion is a transaction. Web visitors must believe that their conversion is worth the effort.
For example, a website visitor is more likely to sign up for your email list to download an e-book, rather than fill out a 20-minute survey for the same document.
Tweaking Your Page to Perfection
Even on the same web page, time is a precious commodity for website visitors. However, you can increase the time that a visitor is willing to invest in clicking a link simply by adjusting its size. As an example, you should make links bigger if you want visitors to click on them.
Sometimes, you'll need to include information on your website that's important to visitors, but not important for creating conversions. Simply make those links smaller. The information is available, but it won't steal focus away from compelling visitors to take the desired action.
One final trick is using the fact that people look to other people to gauge their opinion. You can use this inclination on your website.
When possible, post images of people with a facial expression that suggests your offering is of value. You can make this trick work well if you do it the right way.
Learn From the Best!
Many details go into creating a landing page that works. First, you must understand the elements that work best, then incorporate them into your landing page design. Still, the ideas that you can use for your website will depend on your goals.
There is no exact science for making the best landing pages. The only way to know if the ideas from a website will work for yours is to try it out.
Nevertheless, other high-performing websites can provide you with great inspiration. It's important to note the small things that successful sites use to compel visitors to convert.
The following landing page examples are a great place to start:
Shopify uses a simple trial landing page to entice visitors. The page uses several bullet points, rather than a full paragraph, to quickly relate value to visitors.
TransferWise is a website that people use to send and receive money. The TransferWise site features specific options right on the landing page so that customers aren't distracted by unneeded services.
Webflow is a page layout design tool for site developers. The landing page packs a ton of information into GIF blocks. Still, visitors can sign up for the site by simply entering their email address.
For each of these examples, the value of each offer is worth more than the effort required for visitors to convert.
Focus on What Really Matters
There are attractive and unattractive websites that convert. The common theme is that the website owners have put considerable thought into the page design of their online presence.
When redesigning your website, it's more important to make it highly functional than it is to make it extremely attractive. Visit XtendedView.com to learn more about how to build websites that convert.