There was a time when a website was an optional addition for your business. It was rather a kind of privilege only the industry conglomerates and big organizations had. Moreover, years back, we didn't have many who would search the web for local businesses either. Now, things have changed so drastically that a website has become a necessity.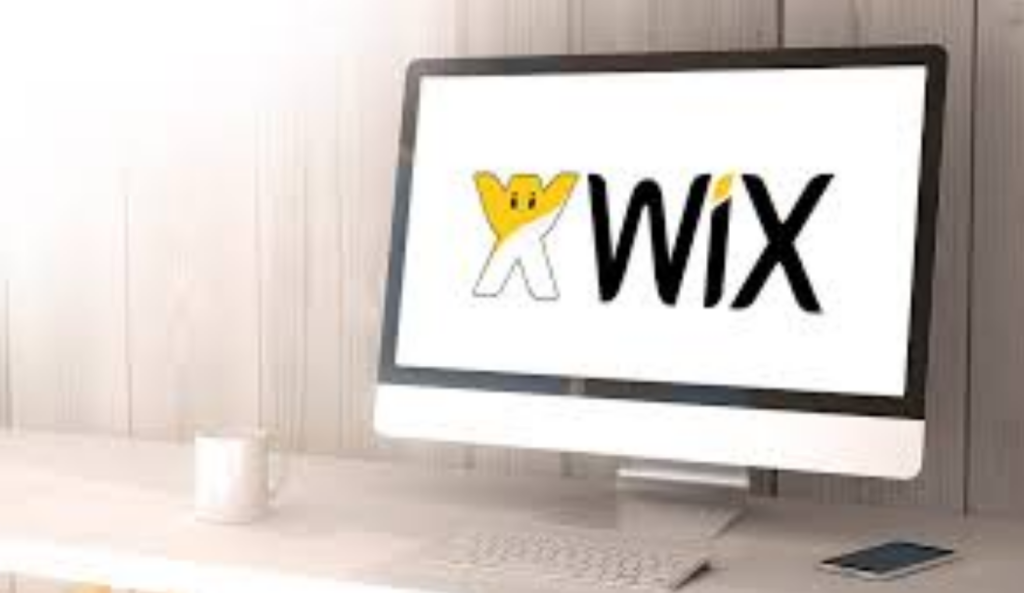 Despite the flourishing of Facebook, Google Local and many other things, a website can add certain value to your business' digital identity. It's not just about dedicating some space in the business card or elsewhere. Rather, it should be about creating a space that offers information about your business, helps you convert sales and communicate with your existing customers.
Now that people have found out the necessity of having a website, they find another issue — how hard it is to get online. We mean, it's no issue when you have a big, fully-fledged business, but the story takes rather a swift turn for small businesses. Everyone may not have enough resources and time to take care of hosting, code and then the CMS. We believe, this is where Wix makes its entry.
About Wix and Website Building
Wix has been in the website-building industry for a long while — from 2006, to be precise. However, making a website using Wix hasn't been the same all these years. It has become so easier and more effective at the same time. That's why you can see thousands of customers preferring Wix to WordPress or HTML-coded site when time is money. Every year, Wix has been adding new features into the inventory, most of them focusing on intuitive design and comprehensive packages.
At the end of the day, it won't be wrong to say that Wix has become the all-in-one space for creating a new website with ease. So, naturally, Wix also becomes the easiest way for a small business to get online. Here, in this article, we will be talking about how a typical small business can get online with Wix. It isn't a complete tutorial, but we will tell you some features that make Wix the best choice. Say, we are focusing on the best features that matter in the end.
Shall we start with a bunch of reasons why Wix is the best choice?
Why Use Wix for Business?
Wix Website Builder isn't just about some free website templates and a drag-and-drop control panel. It has a bunch of features that are dedicated for business owners. The elements are designed for true customers, based on true customer data.
Getting the Essentials Right
Wix conveniently adds some elements that are must-have in your business website. Some of them are:
A Contact form that your visitors can use for approaching you
Google Maps integration lets you share the exact location via the website
ShoutOut Email Marketing that lets you send newsletters to customers and promote business
Customer Reviews to sound authentic and get the benefits from testimonials
These elements will help you include the necessary information in your website, without any hassle. As you'd have guessed, these features are general and can be useful for almost every type of website. But, it should be noted that essentials can be set up with ease.
Additional Apps for Boosting Your Business
Apart from the setting the base right, Wix has also brought some of extra apps and integration. We've used almost all these features in many sites and they are just awesome.
Booking and Reservation are available in select templates. You can also keep track of all your contacts, leads and events in a single dashboard, with all the functionality.
A Bunch of SEO Tools can be used for boosting the Search Engine rankings of your website. It is also possible to integrate SEO Analytics and Ad Campaigns for better overview of your site.
Social Media Integration is a piece of cake when you're using Wix. There are in-built plug-ins for connecting Facebook, Twitter, Pinterest and others. What's more, you can manage all the accounts from the Wix dashboard too.
Unique Designs are something that we loved in Wix. It doesn't matter whether you're looking for some free landing page templates or a simple element; everything can be accessed from the Wix Dashboard itself.
These aspects will surely improve your brand identity. Just think of the impact of an awesome landing page one can see upon opening the main URL itself. Things are even better if you are trying to set up a small store inside your website.
Setting Up an Online Store
With Wix Stores, it takes just a few seconds for anyone to create an eCommerce website. The amazing part is that you can set up a store for either digital or physical products. In case of digital content, it's pretty easy — for both you and the reader.
You can even offer Promotions and Coupons for customers. In short, Wix can offer your business the perfect platform to sell products, be it digital or not. One thing we liked is that Wix keeps adding more features into the inventory, every single day.
Getting Started
It's pretty much clear that Wix has the complete package for every small business out there. If you've been struggling with a simple Facebook account, you can easily create the Wix-powered website, integrate those social profiles and start receiving organic traffic. From signing up for the service to getting the package ready, it is a matter of just a few minutes.
On another note, almost every Wix template you come across will be up to the mark. It doesn't matter if you don't want to stick onto the typical themes. There is a huge collection of easy-to-use templates, which are available across different categories and sections. You just have to pick the right one, so that you can have best conversion rates.
The Bottom Line
We still stick to the opinion that Wix is the easiest and most effective way to create a website for your small business venture. In a few minutes, you can get online with your own custom domain name, which is no less than incredible. So, we are likely to recommend Wix to all our readers as long as they want an easy way of creating a website, without actually playing with code.