The e-commerce industry continues to boom as countless brick-and-mortar retailers are switching to online platforms. Several of these businesses already have websites for years, and what they only need to do is meet their customers' needs online and integrate the best shopping cart software on their site.
While businesspeople might know about retail, it's a whole new idea to create an e-commerce website. Luckily, these days, you can easily get started with launching your online store. The only thing you should do is to choose a good e-commerce platform. To know the e-commerce platforms available in the market, hop over to this website.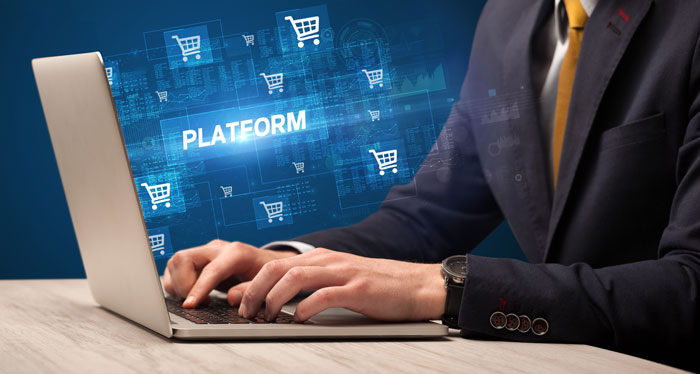 Considerations In Choosing E-commerce Platform
Not all e-commerce platforms are made equal. From providing basics to enabling better customization, each platform offers something unique to help meet your needs.
Here are things to look for in an e-commerce platform:
1) Integrations And Plugins
When choosing a platform, some of the things you should look for may include plugins and integrations as these are necessary to operate your business. Think of the tools you'll require or the ones you're already using for your business.
Below are some of the popular kinds of plugins you must look for:
Apps to help with shipping your items
Email marketing tools to keep in touch with your customers
Accounting plugins to help with taxes, sales, profits, and revenues
Evaluate the needs of your business first, then research the different plugins accompanying it. In this way, the basic needs would be covered.
2) Available Themes
Your online store's design is defined by your themes. Many e-commerce platforms provide various layouts to choose from. Other themes are free of charge while some premium ones require additional fees. Often, such premium themes will set your website apart from your competitors and make a unique shopping experience for all of your customers.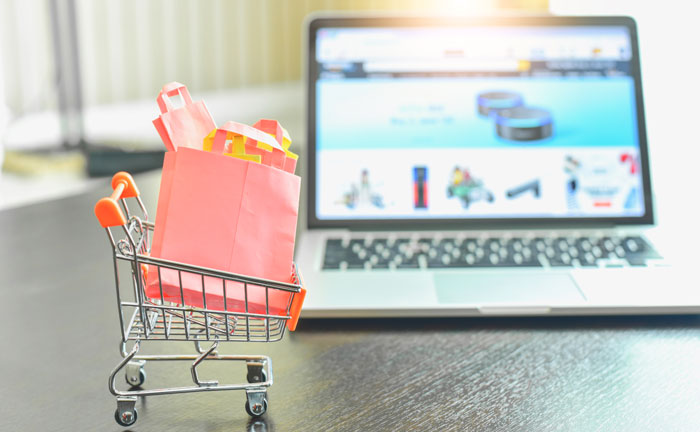 Consider the available collection of themes an e-commerce platform provides. See if you like to have customized elements on your website as well. Various platforms provide different amounts of customization, and if you're familiar with website creation, putting in a little work might be worth it when designing a site that reflects your brand.
3) Payment And Pricing
Another thing to consider is the platform's cost. Whether you're an established business or just getting started, you must know what you'll pay exactly.
Almost every platform has a monthly fee. Depending on the kind of subscription you prefer, the pricing may vary. Know what you could afford to spend and determine if it's worth your investment.
4) Security
One of the things you should look for in an e-commerce platform is security. Your chosen platform has the responsibility to protect your company's business transactions.
Make sure if it has fraud prevention policies, Payment Card Industry (PCI) compliance, data backups, and other security measures. In this way, you can be sure your website is in good hands and will be protected from data theft and hacks.
5) Customer Service
When compared to running a brick-and-mortar business, e-commerce works differently. This is because things may go out of your control, including server downtimes and software outages. Such things can prevent your customers from accessing your business. When this happens, it may affect both your brand image and revenue.
Having somebody to call anytime to help get things running again is a big factor when you're finding an e-commerce platform. Take a look at the customer service of every platform and decide which one offers excellent customer service.
No matter what type of business you're running, customer service is always an important aspect.
6) Scalability
Business owners who launch an e-commerce store always hope their companies will grow in the future. Even if you don't know up to what extent, it's crucial to search for a platform that would scale along with your business.
When you get started, you don't want to pay for storage and features you won't use. You also want to keep up with demands as your business takes off. Pick an e-commerce platform that you can scale to your business size and won't charge you expensive fees for doing so.
Conclusion
With the number of e-commerce platforms available in today's market, it can be confusing to choose the one that works best for your business. Make sure to do your research and consider the things mentioned before you finalize your decision. Once you use the right and best e-commerce platform, it'll help you experience smoother operations and provide you the chance to make your business grow.