Why to step outside when you can get anything just by clicking them from your home. It may be your personal computers, your laptops or different iDevices now enjoy and experience a wonderful shopping experience on the go. That's the easiness which online shopping provides you with, and it's the greatest of all the reasons why online shopping has taken the world by storm and it's more booming in India.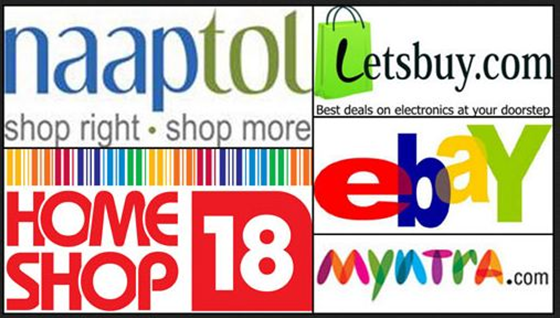 India has encountered a great exponential increase in its online market. The youth of our country have contributed a lot in this increase, irrespective of the cities. The people of age group 15-25 years literally live and breathe online. Purchasing items with just few clicks has become the newest and the latest trend of shopping, which has not only saved time but more importantly money. In today's world, no one has the time to walk to different shopping malls or to cover great lands to buy products to fulfill their daily needs. There was a time when you wished to buy clothes you'd go the specific store selling apparels, for buying watches look for a different store or an electronic gadget then go to another store and keep hunting for that particular store in a crowded commercial place. But the online shopping made things a lot easier and now why to go anywhere and make more expenses when you can buy almost anything that you want, from your home with just few clicks and at lesser rates that you can't afford to let go.
A recent statistical data (June 2012) has shown that Indians more than ever are purchasing all sorts of products online. Even second hand computers are being purchased such it is the craze of online shopping in India these days. As of June 2012, India has a base 137 million internet users, and the inclination towards online shopping in youth will help the online retail industry to reach at a mark of 7,000 crore by 2015. Though the penetration of online shopping in India is much less as compared to the market of the USA and the UK but it is growing at a much faster rate than expected and with new entrants at a large number. India is nowhere near to these countries in terms of total money spent online, but the growth is much higher and has increased exponentially in India.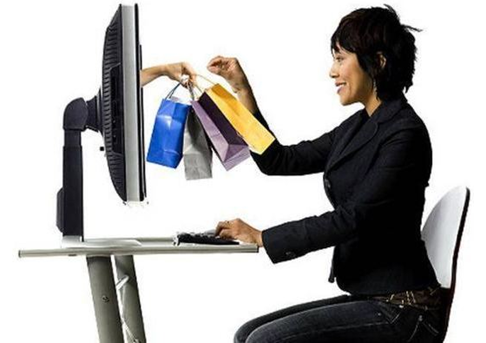 Reasons:
India has emerged as the third biggest country in terms of shopping and using credit/debit cards online. The growth of the online shopping in India is immensely growing and is getting better and stronger day by day. Following can be the reasons for this growth:
Broadband internet: from late 2006 a rapid growth has seen in the people using internet, and now a day there are more than 65 millions of people who log-in on to the web. This is due to the increased internet services and the penetration of 3G services that give a very fast environment.
Standard of living: rise in the living standards of the people has made them inclined towards online shopping. The increased per capita income has also played its part in this inclination.
Availability of wider range: online market has a much wider range of products than any retail shop. People have said that they have found the products online that not available at the retail shops.
Busy lifestyles: busy lifestyles, lack of time for offline shopping and urban congestion of traffic has led the online shopping market to step up itself.
Free classified sites: more of the free classified sites have been launched where more and more consumers can buy and sell second-hand goods as well.
Competition in online market: with the increase in online shopping websites, there has been a gradual completion as well. They give very handy offers in order to attract more customers.
Discounts and cheap rates: numerous discounts offer these sites make available to the customer. Hence, Products can be purchased at a much lesser rate then the offline markets, and the best thing is that the quality remains the same. You don't need to compromise with the quality in order to pay less.
Coupons: different coupons are available on the sites which in turn prove to be a great profit for the customer. There are abundant coupons with lot of schemes on the internet. There are many websites that provides various discount and special offer coupons.
Improved online banking services:  with improved and safer net banking services people are now less afraid to make payment online which in turn gave them the faith to shop online.
Cash on delivery and home delivery: cash on delivery along with home delivery has played a great role in the inclination of people toward online shopping.
These are the prominent and the 10 best reasons why online shopping has flourished in India. All these factors have encouraged people to shop online and have also helped them to transform themselves into better online shoppers.
Conclusion:
So what you are thinking after reading the article? Are you ready to start your walk less shopping experience? Hope you also read the advantages and disadvantages of online shopping. Any thoughts are welcome, comments are always open.