A recent global VPN usage report showed that 30% of Internet users use a VPN or virtual private network. Likewise, many people also use proxies to keep their identities hidden online.
But what's the difference between a VPN and a proxy? In short, a VPN encrypts your traffic and routes it through an intermediary server, while a proxy forwards your request to the desired destination.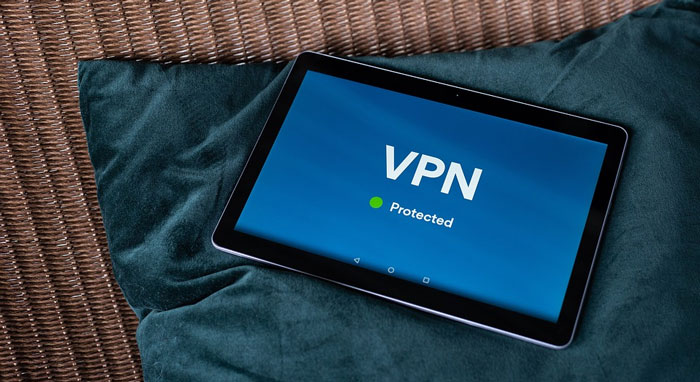 Keep reading this proxy vs VPN comparison to learn more about the critical differences between these two popular privacy tools. And if you want to dig even deeper into the topic, read more here.
What is a Proxy?
A proxy is an intermediary server that forwards your request to the desired destination. When using a proxy, your IP address is hidden from the destination server.
There are different types of proxies, such as ISP, mobile, residential, and data center. They differ in terms of where they're sourced from, their speed, and security.
What is a Proxy Used For?
Both individuals and enterprises use proxies for multiple purposes.
Competitor Analysis: Businesses can use proxies to gather intelligence on their competitors. Businesses can stay ahead of the competition by gathering data on competitor prices, products, and marketing strategies.
Search Engine Optimization: Businesses that rely on search engine traffic can use proxies to test different SEO tactics and measure their effectiveness.
Sneaker Copping: Sneaker resellers use proxies to buy multiple pairs of shoes from retailers' websites during sneaker drops when manufacturers only allow a single purchase per IP address.
Lead Generation: Proxies are also used to scrape websites for leads. By scraping websites for contact information, businesses can quickly generate a list of leads to nurture.
What is a VPN?
A VPN is a Virtual Private Network. It encrypts your traffic and routes it through an intermediary server. When using a VPN, your IP address is hidden from the destination server.
What is a VPN Used For?
The primary function of a VPN is to keep your data private and secure as it travels across the internet. All of your traffic is routed through an intermediary server when you connect to a VPN. The server encrypts your traffic before forwarding it to the destination server.
The encryption makes it impossible for anyone to intercept and read your data. Here's how it can be helpful:
Data Security: If you want to keep your data safe from external attacks or prying eyes, you should use a VPN.
Online Privacy: A VPN can also keep your online activities private. A VPN makes it impossible for anyone to track your online activities by hiding your IP address and encrypting your traffic.
Access Blocked Websites: If you're trying to access a website blocked by your government or ISP, you can use a VPN to bypass the restrictions.
Proxy vs VPN: 5 Differences
While it may seem like both VPNs and proxies do the same thing, there are a few differences between them. Here are five ways proxies differ from VPNs.
1. Proxies are Easier to Maintain
Working with proxies is usually simpler and more accessible than with VPNs. This is because proxies require less security and are often faster than VPNs.
Plus, you can use a Chrome proxy extension to manage all your proxies in one place. Most proxy providers also have user-friendly dashboards that make it easy to control your proxies and monitor their performance.
On the other hand, VPNs can be more challenging to manage because they require a higher level of security. It is because VPNs encrypt all data that passes through them, which can slow down your internet connection.
2. Proxies Save Bandwidth
Proxies cache files and websites so that they can be quickly accessed later. It helps reduce bandwidth because cached files are downloaded from the proxy server instead of the original server.
VPNs, on the other hand, do not cache anything. Instead, all data is encrypted and sent through a secure tunnel to the VPN server.
3. Proxies are More Task-Specific
Since there are different types of proxies, you can choose one that is better suited for a specific task. For example, if you want to access a blocked website in your country, you can use a residential proxy server located in the website's country of origin.
On the other hand, VPNs are not task-specific because they encrypt all your traffic and route it through a single server. You might have to deal with slower speeds when using a VPN. It can be even more problematic if your ISP throttles your traffic.
4. VPNs are More Expensive than Proxies
VPNs are usually more expensive than proxies. Although there are some free VPNs, they have limited features and are often slower than paid VPNs.
In contrast, proxies are generally cheaper to purchase and maintain. However, the price of a proxy depends on the type of proxy you're using. For example, data center proxies are cheaper than residential proxies.
5. Proxies are Faster
Proxies tend to be faster than VPNs since they don't have to encrypt your traffic. Therefore, you can get a faster connection with a proxy.
Do note that free proxies are generally less reliable because of limited regulation. Meanwhile, paid proxies are more reliable and pose little to no threat of IP bans.
Conclusion
In a proxy vs VPN comparison, there's no apparent winner. Which of the two you use for your needs depends on what you want to hide, the connection speed you want, and your budget.