Don't just shove a couple bills into a card! Here are some more-thoughtful last-minute gift ideas for the times you're just a little behind on schedule.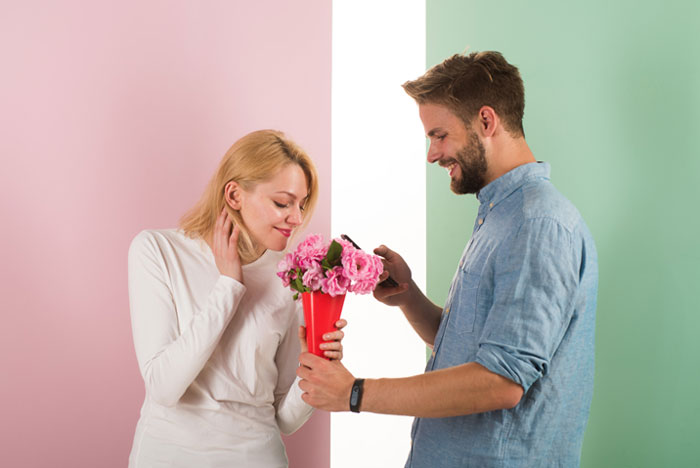 Holy cow! You just remembered the day after tomorrow is your mom's birthday, and you haven't bought her a gift yet.
Adulting life is hard. With all the pressure and busy schedules you have to keep each day, it's easy to forget you need to get your loved one a present.
But, with the following last minute gift ideas, you can rest easy:
1) An Air Fryer
An air fryer is one of the best gift ideas for parents or friends, especially those who are watching their diet or don't like to cook. It uses hot air instead of oil to fry foods such as chicken wings.
2) Monogram Planter
Does your friend love plants and décor? A monogram planter is one of the best late gift ideas that you can use to make them happy. Take a simple cube or other planting material and customize it with your friend's initials or name.
Then run to your local garden store or pick a low maintenance plant in your compound and set it there. They won't tell it's a last minute gift idea.
3) Colorful Wall Art
Are you an artist? Do your parents or relatives love art? If you're late to get them a gift, pick a canvas and paint them something simple.
Give the art a personalized touch so that they can feel more appreciated.
4) Photo Album
Do you want to remind your friend or parents all the great memories you have created together? Use an online photo collage maker app to compile photos of your fun times and share with them.
It's an easy-to-do last minute task that won't appear as a last minute gift.
5) DIY Candle Holders
If you have some piece of clay lying around, mold it into a unique shape, and then paint it. If you have some glass bottle, cut it into an appealing design before painting. You can use any other material at your disposal.
Create a unique candle holder that will make your loved one remember you when using it.
6) Pay for their Subscription
If you don't have anything to give and you're already on the way to the party, you can do this. Think of what your friend loves and pay it for them to use it for free. You can offer to pay for several months of their movie, music, or sports streaming service.
Depending on what they like, this is one gift that your loved will truly appreciate.
7) Gift Card
Gift cards don't go out of fashion for a reason. They are an easy way to gift someone by letting them choose what they prefer among the available choices. It's one of the best last minute gift ideas for relatives and friends.
8) Echo Dot
An Echo Dot is a smart speaker with Alexa, and you can get it from Amazon in just a day. It's an incredible gift idea. It can play music, read audio books and news, report traffic, and more.
9) Movie Ticket
If your friend or cousin is a movie lover, get online and buy them one or more movie tickets. You can choose a premiere ticket to one of the movies they have been waiting for eagerly.
Incredible Last Minute Gift Ideas!
There are many more last minute gift ideas that you can choose. Try one of the above, and the recipient won't guess it's a last minute gift!
Read on to find more exciting and informative topics!