Whether you are betting on football, basketball, or esports, online bookmakers require you to have an account registered on their website, and deposit funds to be eligible to place a wager. The bookies will often offer you to choose between multiple payment methods.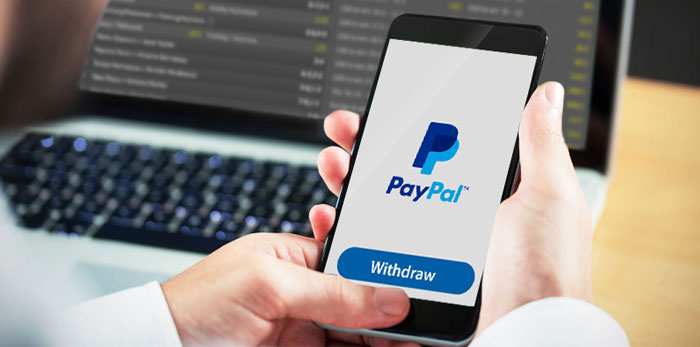 Many users opt for PayPal, which is an e-wallet payment service that has been around for decades. You may be wondering why this is the favorite choice of so many bettors, and the answer lies below.
No Fees When Depositing with PayPal
An experienced bettor knows that saving money on fees means more cash for wagering. The math is simple, and that is why PayPal is a favorite method of many players out there. The service doesn't charge anything, which means that all the funds you deposit go straight into the betting budget.
The withdrawals to your account shouldn't have any fees involved either. However, there is a symbolic charge if you decide to transfer funds from PayPal to your banking account.
It Is Easy to Use
You may not be that comfortable with using the computer or the internet, or you might be unfamiliar with how online payments work. There is nothing to worry about because of PayPal and bookmakers both design user-friendly interfaces.
PayPal's website will guide you through the process of creating a new account and uploading funds to it. The next step is to go to the cashier section on the bookie's website and pick this as the preferred payment method.
The only thing you need to enter is the address of your PayPal account and approve the payment. The funds will be credited to the account you have with the bookmaker instantly.
A Reputable Platform with a Long Tradition
You will find only a handful of e-wallets that have been on the market for as long as PayPal. The company was established in 1998, and it has been a leader in the online payment services ever since. The e-wallet seems to be constantly growing, and it doesn't hesitate to acquire other payment firms. The estimated amount of PayPal users is over 275 million at this point.
Taking User Security to the Next Level
The reason why PayPal is so popular for gaming and other online payments is that it is an extremely secure platform. They make sure to encrypt all your transactions and take other measures to ensure the highest security level.
Additionally, you do not have to worry about sharing your credit card details with the bookmaker. The only thing you should enter is your PayPal's address, and the process will be completed in a matter of seconds.
How to Choose a PayPal Betting Website
Even if you set your mind on using PayPal as the preferred payment method, you still need to choose a reputable bookmaker. Reading reviews from websites like Silentbet and comparing bookies can assist you in picking the desired website.
You can also try multiple platforms to take advantage of their welcome bonuses, and find the one that suits your expectations the most.