In the past decade, the number of people who use streaming services has increased like anything! The total impact is so huge that most of us don't even think of DVDs and Blu-Rays anymore. Why would we? Especially when movies make it to OTT platforms before DVD releases, going for online streaming makes enough sense. Things are even better when it comes to streaming TV series, where you don't want to wait. But, despite the increasing growth we mentioned, there are still a lot of people who can't afford premium streaming services out there. Thankfully, though, options like Couchtuner were a blessing.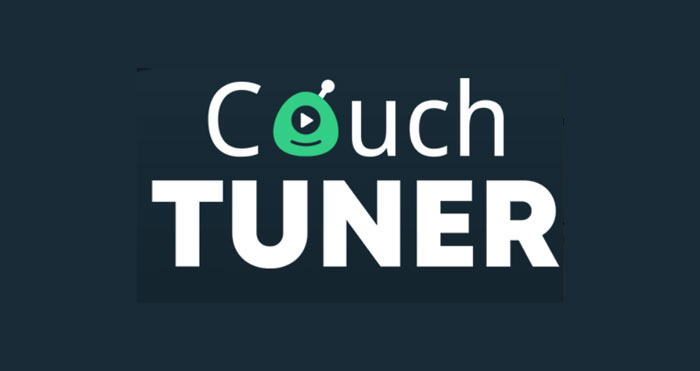 The likes of Couchtuner allowed you to enjoy brand-new movies and TV series without paying those hefty purchase amounts or subscription fees per month.
The problem is that Couchtuner was not really good at updating itself for the future. So, it's very likely that you may not find the content that you want to watch on that platform. That is also why a lot of people have been looking for some effective Couchtuner alternatives. In this article, we have created a list of the best-in-class Couchtuner alternatives out there. You can use these sites to stream the desired content free of charge. In case you are looking for something like, we have also included some paid Couchtuner alternatives you can rely on.
About Streaming Sites and the Streaming Culture
As we mentioned just now, the streaming culture has become today's identifying markers. Thanks to these portable devices we have with us, not many of us want to go to a store, rent/purchase a DVD and enjoy that new movie. Instead, everyone prefers just streaming things off of the internet. Considering that even normal TVs are now equipped with smart features like Wi-Fi connectivity, streaming is the new normal.
However then, a problem comes and that is of the financial divide. Not everyone can afford the monthly subscription fee each of these services requires. Also, if you have noticed this, a single streaming service does not have all the films and TV series you want. Therefore, at the end of the day, if you need a complete entertainment package, you would have to purchase multiple subscriptions.
Now, that's obviously not possible for most of the people out there. That is why they have the need of the platform called Couchtuner. Earlier, Couchtuner was your go-to place for grabbing movies and TV series and watching them for free of cost. Now, however, the service is not up to the mark and many countries might have blocked the site due to copyright infringement issues. THAT is why we need to look for alternatives.
Paid Couchtuner Alternatives
As we mentioned earlier, there are plenty of Couchtuner alternatives if you are ready to pay. The noticeable options include the likes of Netflix, Hulu, Amazon Prime Video and more. There are also some exclusive video providers such as Apple TV+ and Disney Plus. At the end of the day, none of these providers can offer more of a comprehensive entertainment package. And, they cost way too much. That is why we have to turn our attention to free Couchtuner alternatives.
Free Couchtuner Alternatives
Here are a few Couchtuner alternatives that you can depend on when it comes to enjoying movies, TV and web series content with high quality.
#1 Soap2day
Soap2day is currently one of the best Couchtuner alternatives out there. This website is noted for the wider collection of content it provides and the quick intervals of updated episodes. You can keep track of almost every movie and TV series through Soap2day and it would bring you the newer episodes within a few hours of its airing time. Awesome, right?
#2 Fmovies
Fmovies has been in the industry for quite some time and it's loved by people from across the world. It's an amazing Couchtuner alternative in that it has a rich collection of movies from various genres. The TV series section is also fresh but it's not as big as that of movies. That having said, if you have tough time in finding a relatively new movie on streaming service, you should check out Fmovies.
#3 LunchFlix
In case you are looking for a Couchtuner alternative with a more organized system, you should consider what LunchFlix has to offer. This website is pretty well organized and recommends some of the popular movies in Hollywood and other areas. The one thing we loved the most about LunchFlix is that it provides enough data that you can choose for filtering movies.
#4 Sparkle
If you are looking for a more legal way to watch movies and TV series, you should consider apps like Sparkle. These apps are available for both Android and iOS and you can enjoy the best experience even on desktop with the help of some other tools. At the end of the day, you get to watch special movies and TV series from various networks.
The Bottom Line
We hope this list of Couchtuner alternatives helped you find the best entertainment option out there. We'd say that you should try all of them to see which one has the content that you are actually looking for, though.