There are now over 5 billion mobile users worldwide and because of this, the need for continuous mobile innovations is getting bigger. With this information, many businesses and industries target mobile users to improve their market.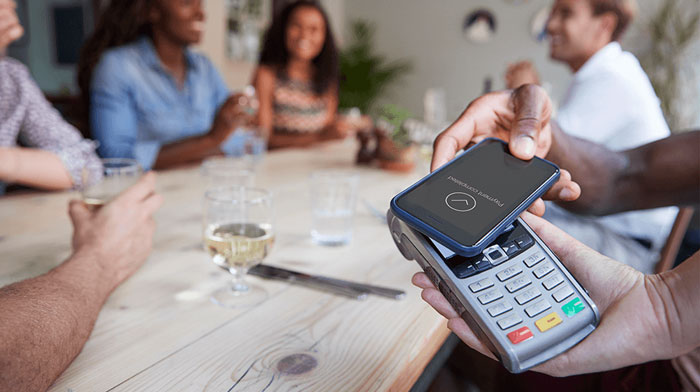 Consumers spend a lot on mobile devices and with their mobile devices. Nowadays, a lot of people just find their mobile phones a necessity to get through the day. The evolution of mobile devices has come a long way and it's now used for many things.
Most, if not all, mobile users expect that mobile technology will continue to improve and help transform their lives. Users and consumers are now expecting more from their mobile devices aside from connecting them with everything and everywhere.
When it comes to the use of mobile technology, many industries ensure that they are not far behind. Here are some mobile innovations that are now used by different industries worldwide.
The E-Commerce industry greatly benefits from the use of mobile devices. In fact, mobile e-commerce or M-Commerce is now a sector of its own. Mobile purchases make up over 20 percent of US retail e-commerce sales and it is expected to blow up by 2024.
It's just common that people grab their phones instead of computers if they need to look up a product that they need. A good percentage of such consumers would eventually end up making a purchase through their browsers and mobile apps.
It does help that many retailers, especially the big and popular ones like Amazon, Walmart, and Whole Foods Market are now out with their own apps. This makes it easier and convenient for online consumers to make their purchases.
Mobile entertainment has become the current media. Many people nowadays would rather go online or use their mobile devices to kill time or help themselves get entertained. Sure, entertainment industries like the cinema and TV are thriving, but more and more people are becoming more adapted to watching shows and movies online.
A recent survey has found that more people watch Netflix for TV shows and that makes this streaming site more popular than broadcast and cable when it comes to this. Currently, Netflix remains superior to other broadcast sites like Hulu, HOOQ, and Amazon Video.
The best thing about our advanced technology is that you can pair your phone with your TV. For example, you can mirror your iPhone to your LG smart TV and combine the best of both worlds, large HD screens, and uninterrupted broadcast.
The gaming industry has come a long way since it was first established in the 1940s. The availability of smartphones has definitely helped this industry continuously grow. The mobile gaming industry is now known to be at least half of the global games market.
A report from Newzoo also revealed that mobile games are now the most marketable and largest generator of income when it comes to the gaming industry's average. The continuous development of mobile games makes it easy to predict that many more people will eventually prefer to play games on their phones.
Gaming and gambling are closely related, but of course, the gambling industry is a thriving business of its own. In fact, it's a big industry that is now worth almost 500 billion US dollars. It was in the late 1990s when online gambling mainly started.
The gambling industry right now is slowly transitioning to becoming mobile. Many online and land-based casinos now have their own downloadable real money games and apps. Even sports wagering can now be done with betting apps.
However, many laws regarding gambling in the US still prohibits online and mobile gambling. There are only a few states that allow both interactive or online casinos and sports betting within their territories. States like Nevada and New Jersey are known to allow both ways of gambling.
Healthcare is also interestingly affected by mobile innovations. The mobile healthcare app market alone is expected to earn almost a hundred million US dollars by 2020.
The use of mobile devices in healthcare mainly started with health professionals who began using tablets or smartphones for work-related tasks. Eventually, mobile apps were made available to the public and that really changed the healthcare mobile sector.
There are now apps that can allow you to make a doctor's appointment and actually have yourself checked with just a video call. There are also medical sites that have already made health information available in the form of apps like WebMD.
Part of healthcare is also ensuring one's fitness, and many fitness apps can be easily downloaded from app stores. Fitness apps for workout and food intake tracking are just some of the popularly downloaded apps right now on app stores.
Definitely, people are just now looking forward to seeing how mobile technology can still be applicable to many other things. The continuous innovations of other industries regarding this continue to remain surprising.