Most of us have some really good memories of playing our favourite titles on handheld gaming consoles such as Game Boy, NDS, PSP, GBA, and more. There were also some classic consoles like the SNES, PSX, Nintendo Wii, GBC, and Megadrive. Unfortunately, these devices have become discontinued by the manufacturer, and getting your hands on an archaic piece is an expensive affair.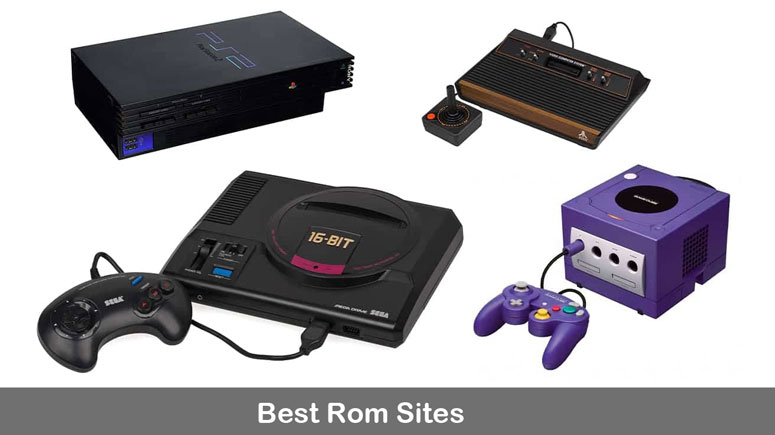 Even if you get one of these consoles, there is no guarantee that you can play your favorite titles. On the bright side, though, we can use the help of gaming console emulators and ROMs. Console emulators make it possible to render a digital version of your favorite consoles on a PC or a Mac. For instance, you can load the entire system of NDS or PSX using one of the most popular emulators in the market. But it means little if you do not have the right game ROMs to play. Fortunately, again, there are multiple websites from where you can download the gaming ROMs for these emulators.
However, randomly searching for classic ROMs is not going to help you much. Here is the problem. Although there are thousands of websites where you can download video game ROMs, not all of them are authentic. If you are not careful, you might end up downloading malicious software into your computer, which is not something you want. We must also add that there are so many ROM sites with spam/fraud content.
Also Check:
We understand the desperate need to get your favorite ROMs from a trusted source. Thanks to the hours we have spent playing legacy games on emulators, we thought we could help. In the following list, you can find the 40 best ROM sites where you can find and download ROMs with 100% safety. We have tested all these sites, and they are working fine in 2021. We hope this guide helps you get the ROMs you are looking for.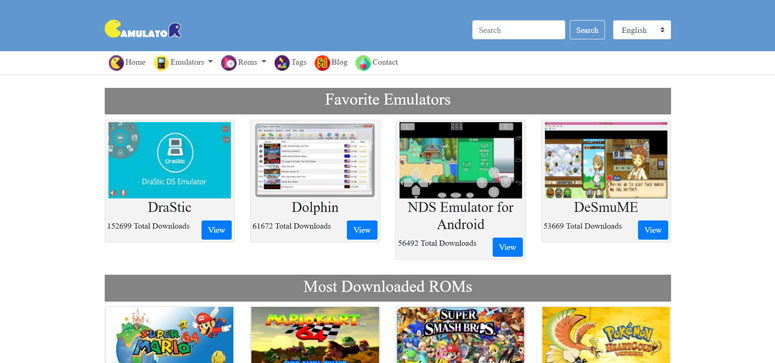 Gamulator is probably the best source for downloading ROMs for the wide variety of console emulators you may have. It is a central destination that allows you to browse through an impressive collection of games as well as emulator recommendations. You can also explore the most downloaded ROMs and console data in case of any queries.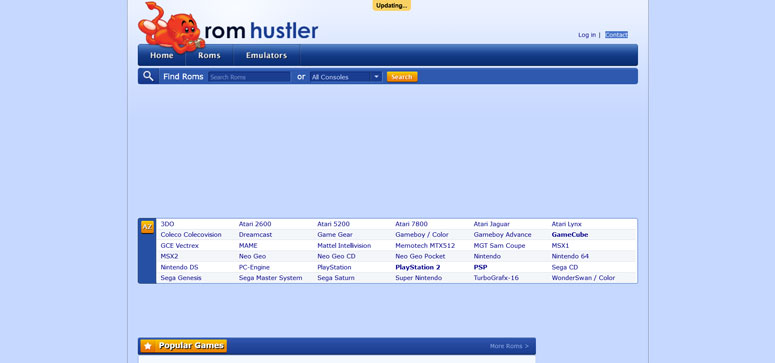 ROM Hustler is another awesome platform where you can find almost everything regarding ROMs and legacy emulators. Unlike the first one, however, ROM Hustler focuses more on ROMs. You can either explore the collection based on the device or enter the search term. Alternatively, you can find popular ROMs for games like Final Fantasy IX.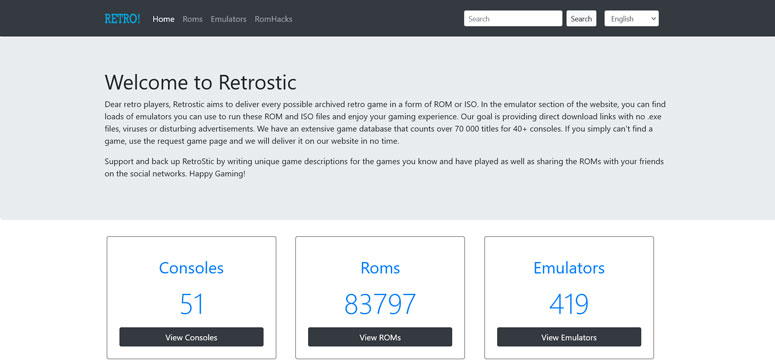 Retrostic is another name you cannot ignore when talking about ROM sites. The site is another centralized destination for all things video game ROMs. It comes with support for 51 consoles in total and offers a huge collection of 83,000+ ROMs in total. It is also home to more than 400 emulators that you can download for various platforms.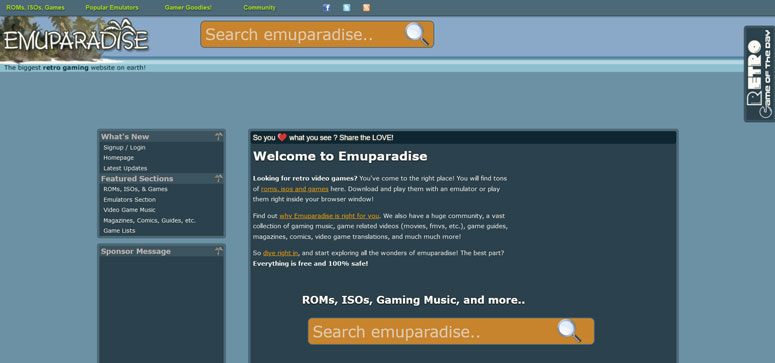 If you want to get to know more about emulators while you download ROMs for your favorite game, there is a chance that you would love Emuparadise. It is one of the most well-established websites in the sector as well, offering a variety of content download options. For instance, you can download emulators for almost every gaming platform out there, along with the corresponding ROMs.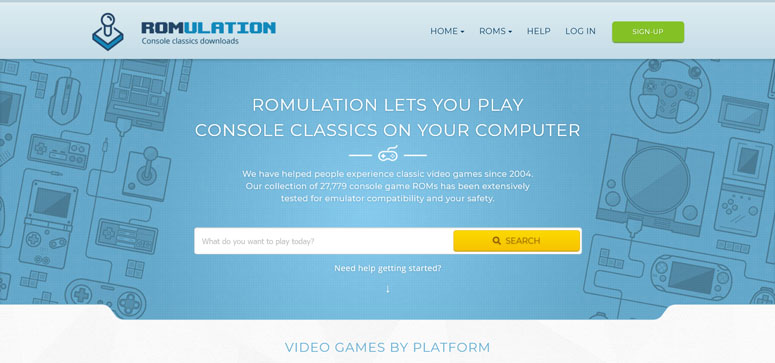 ROMULATION could be one of the best-designed websites when it comes to video game emulators and ROM content. First of all, you can browse video games on a platform such as PS2, PS3, PSP, SEGA GENESIS, and PSX. The website also lists all the available ROMs in the order of addition and popularity. In the end, downloading a ROM from ROMULATION is as easy as a piece of cake.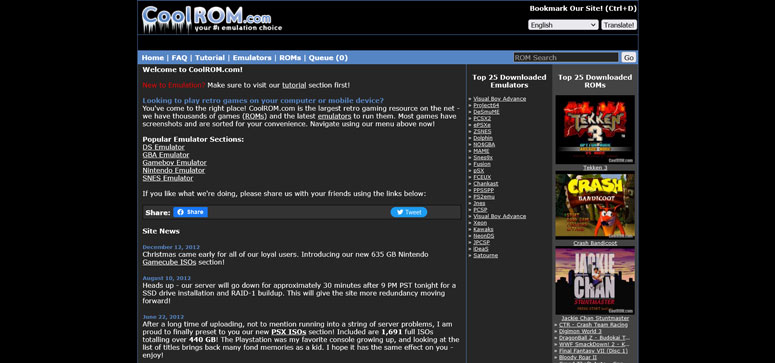 CoolROM.com is not the most updated site when it comes to ROM content. Having said that, you can use it to access some of the classic emulators and ROM software for your favorite devices. For instance, you can get the emulators for Visual Boy Advance, PCSP, Xeon, Kawaks, Satourne, etc. You can also find a number of ways to explore the most popular titles you can possibly get today.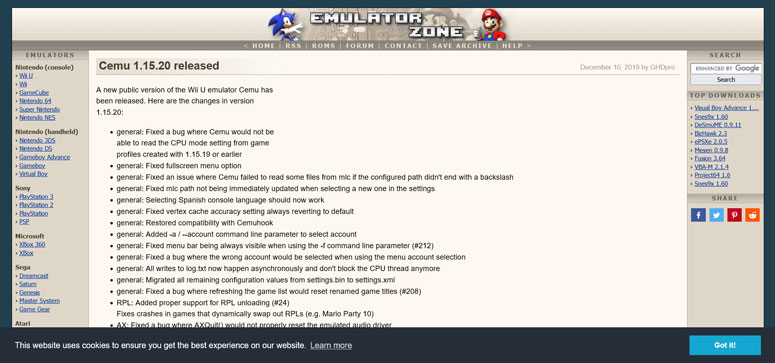 If you want to gather as much information as you can about emulators, you do not have to look beyond what Emulator Zone has to offer. Because it is a dedicated website, you can find multiple emulators for different devices. In the same way, you can find some of the most compatible ROMs out there. We recommend this site if you are looking for something no-nonsense.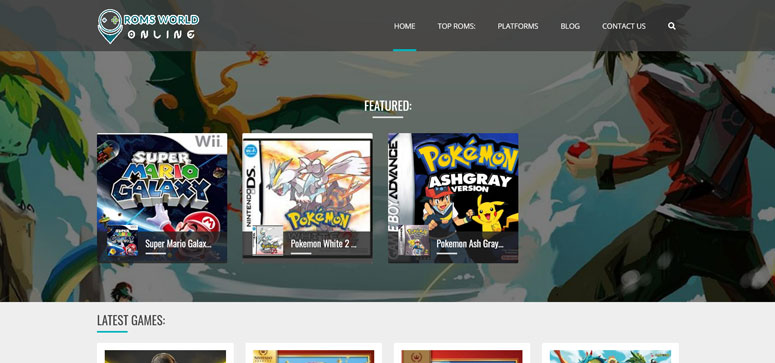 ROMs World is another ROM site you should consider if you are looking for the best options. There are many ways you can find the desired ROMs from the website. First, you can explore the featured ROMs such as the legendary Super Mario or Pokémon Ash Gray. Second, you can explore the available ROMs based on the device you want to bring back the feel of.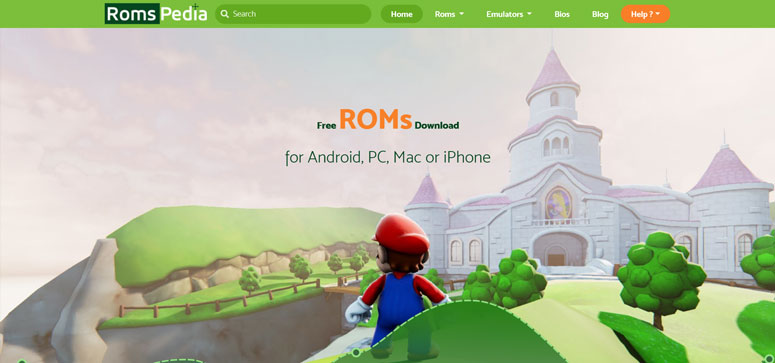 As the name suggests, RomsPedia works as an encyclopedia for everything related to ROMs and emulators. It can be the one and only destination if you are looking for ROMs that work with Android, PC, Mac, or iOS devices. You can also find BIOS information on the platform. We must also add that the platform comes with an impressive User Interface.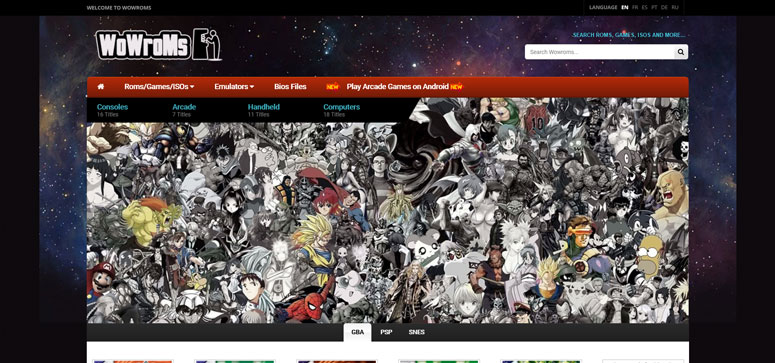 If you need another complete collection of popular ROMs, you should check out WoWroMs.com. It is one of the most impressive ROM sites with legacy collections. Of course, you can download emulators and BIOS files from the same platform. The website does an impressive job of arranging all information in an easy-to-access manner as well.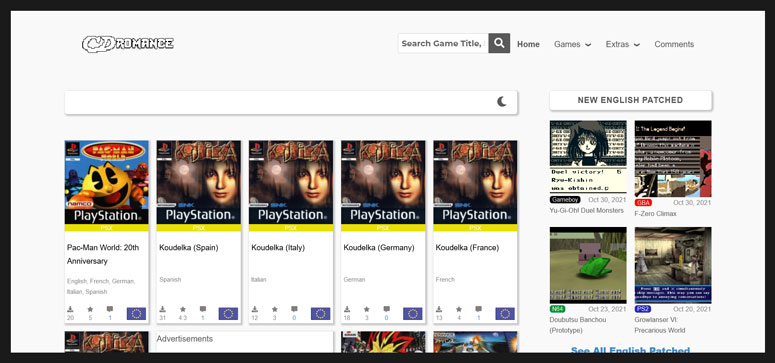 Are you looking for a more up-to-date collection of ROMs? In that case, you have to check out CDRomance, which comes with its extra collections. The best part is that the website features the most popular ROMs on the homepage itself. After that, you can find the desired ROM by entering the game title or the ID. In either case, the process would be done in a few seconds.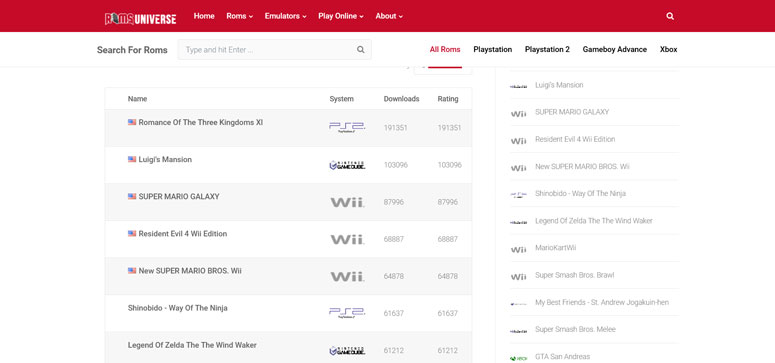 ROMsUniverse.com is undoubtedly one of the biggest collections of ROMs out there. The website houses more than 100,000 ROMs, which is no small number. You can explore these ROMs based on the number of downloads, ratings, or the platform. Of course, there is a search function, which you can combine with console-based information as well.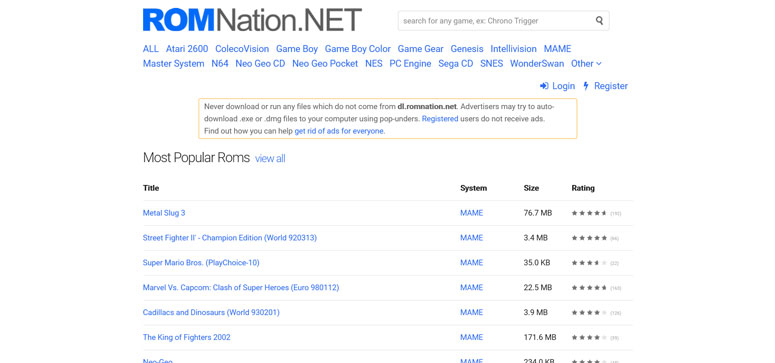 ROMNation.net is another reliable ROM site that gives you content without any problem. It also happens to be one of the safest spaces where you can get your favorite ROMs from. We also love the rating system on the website, which tells you whether the ROM is good enough for downloads. The site has a good number of ROMs as well.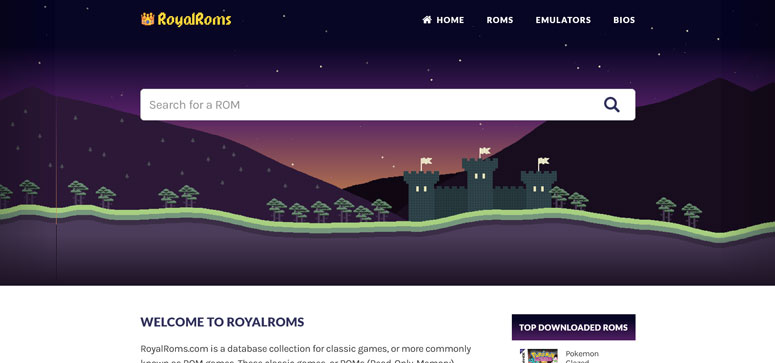 You should not miss checking out RoyalRoms.com if you need the best emulators and ROMs for playing your favorite console games. You can find emulators for different platforms like PC and Mac and download the correct set of ROMs from the same place. The website is also home to a blog where you can find important information about popular ROMs and emulator features.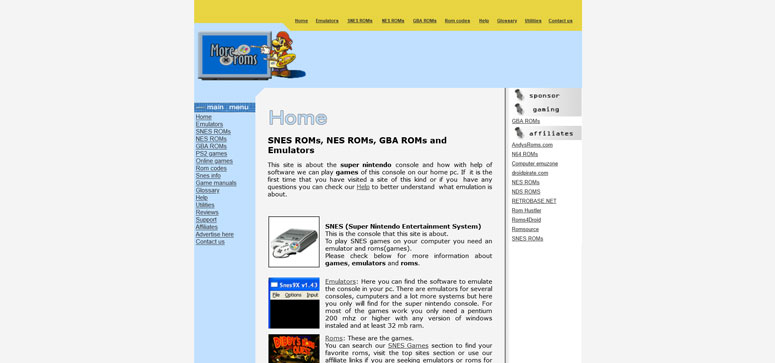 More ROMs is literally a way to find more ROMs for your emulator. We must note that the website does not have too many options in terms of devices. Surely, you can find ROMs for devices like SNES, NES, GBA, and PS2. However, if you are looking for some rare devices/emulators, you may not have much like with the site as such.
As you can guess from the name, NES Files is an impressive way to find NES ROMs on the web. Of course, it may not have ROMs for other packages. At the same time, the collection contains more than 350 games that are made for NES. Therefore, regardless of the NES emulator that you are using, the website should show you some options.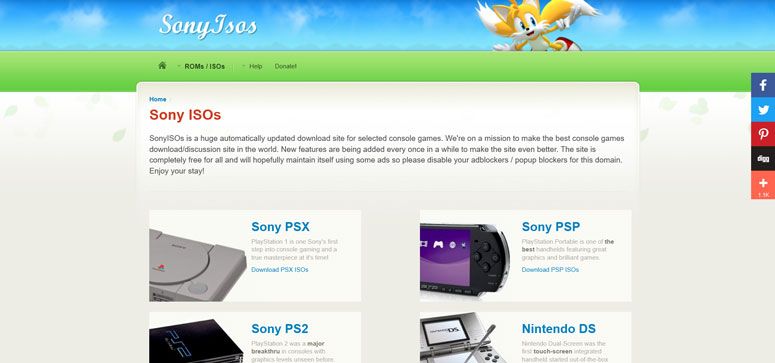 SonyISOs is another manufacturer-specific ROM site that you can check out. You can use the platform to get the safest ROMs for devices like Sony PSX, Sony PS4, PSP, Nintendo DS, Nintendo 3DS, Sony PS3, etc. The site tries its best to improve the collection every single day, and there is always the hope of finding more ISO files than you expect.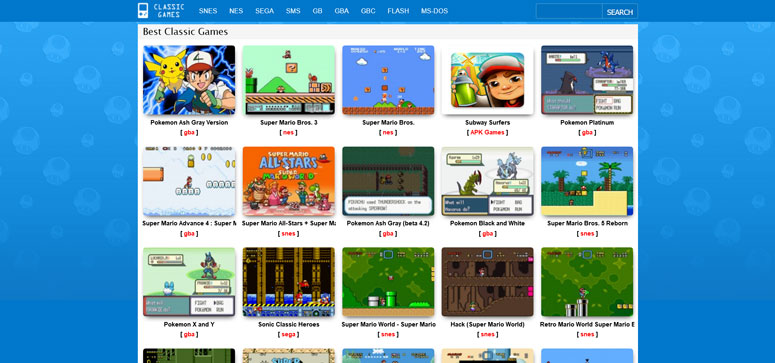 Since we are talking about classic gaming titles, we believe you should check out what ClassicGames.me has to offer in the area. The best part about the platform is that it is super simple. You can find a good collection of games for SNES, NES, SEGA, GB, GBA, GBC, FLASH, and MS-DOS. So, you can find a good time with your favorite titles from the past.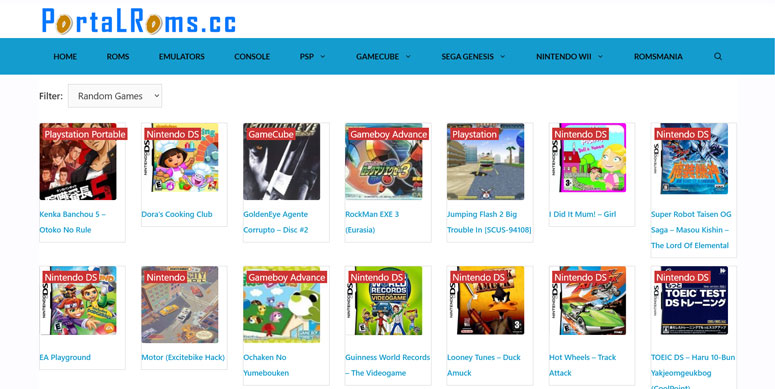 You should check out PortalRoms.cc if you need another no-nonsense way to find ROMs for all your popular devices out there. You can find content for consoles like PSP and GameCube without any trouble. And, each category on the website contains a good number of games, if you are wondering. Also, you can explore all the options based on the device.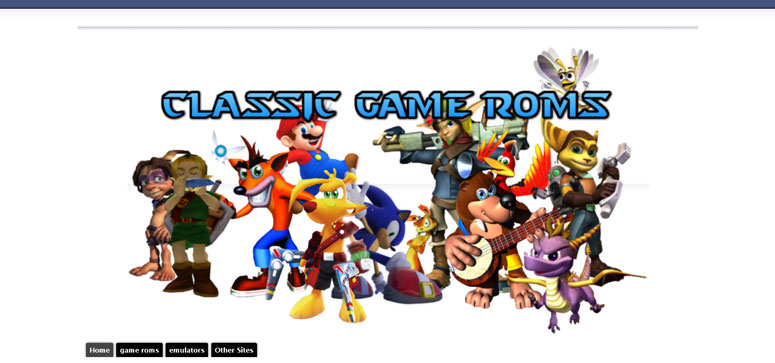 ClassicGameRoms is an old yet functioning ROM site you can rely on. It does not have many options, but you can find ROMs for many legacy devices. For instance, if you need the ROMs for Atari 2600 or Atari 7800, the website would not let you down. You can also come across some of the most popular ROM emulators in the scene.
#21. https://sites.google.com/site/classicgameroms/
#29 https://www.myabandonware.com/
#30 https://eagleforces.tistory.com/4476
#31 https://www.romsgames.net/
#32 https://www.emulatorgames.net/
#33 https://roms-download.com/
#35 https://romskingdom.com/en/download-roms
#37 https://www.emuparadise.me/roms-isos-games.php
ROM Sites FAQ
Yes. Like other software, ROMs can also have viruses. It is one of the reasons to download ROMs only from trusted websites like the ones we have mentioned above.
Where can I get ROMs without viruses?
You can download ROMs without viruses from one of the websites we have mentioned in the list. These sites are known for offering quality content without problems.
You can find many ROM sites that are completely safe to use and download content from. We have listed all of them before.
Are ROM games illegal to download?
Yes, ROM games are illegal to download from many aspects. You are supposed to purchase the ROMs from the official manufacturer, which is not the case when you download these things.
Conclusion
We believe our list of the 40 best ROM sites will help you find the right ROMs without compromising your security or privacy. Of course, we have made sure that all these websites are working fine.