Dropshipping is a type of business where activities are divided between a dropshipper and a manufacturer. A dropshipper is responsible only for marketing, choosing, or creating a perfect online shop to sell the goods and take orders; a manufacturer produces goods with high quality and delivers them to the customers. Such a split allows a dropshipper to save money for storage and production worries, and a manufacturer does not need to keep sales and marketing departments.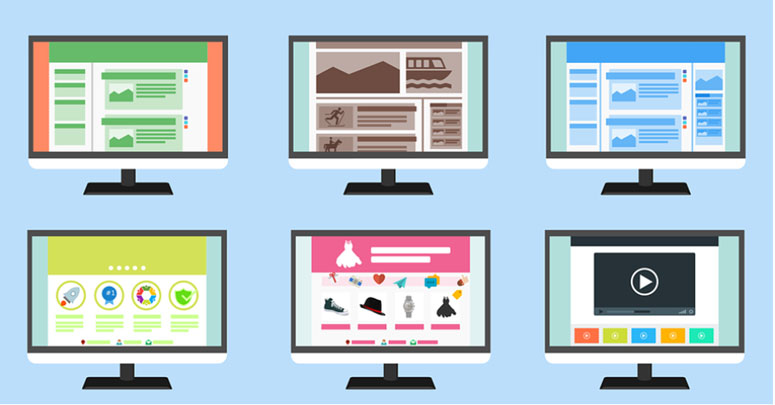 As a website or online platform for good placing is vital for a dropshipper, it is essential to dig into details. So, a dropshipper can use existing marketplaces (eBay, Amazon, Walmart, Wish, SaleHoo, Spocket, etc.), social networks, or create a new website for dropshipping where you control Customer traffic.
Why do you need your dropshipper website
First of all, this is a platform for online selling goods, and second, it is your business face for partners. All your Manufacturers and Suppliers will trust you more if you have the website. To create more trustable relationships, professional relationships are a significant helper. All Customers will stay on your website longer if it contains a lot of goods and is perfectly maintained. Personal and unique information about the goods can become the reason to buy at your shop, and all your competitors will stay way behind.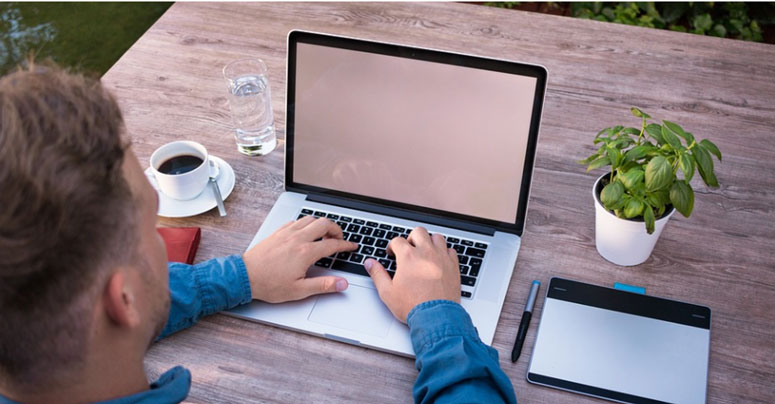 A dropshipper directly impacts customers' traffic; he launches advertising campaigns and SEO optimization to obtain a higher position in Google. If you have other websites or social networks, you can redirect customers from there. The availability of many positive reviews also moves the website to the top.
Maintaining your website is much easier from a technical point of view, as you are the decision-maker of all aspects: you can quickly update all catalogs, increase the speed of your online platform, choose the products on sale, or start other promos, no need to pay additional money for that or ask permission. Moreover, updates of all features can be linked with leftovers in the Manufacturer's storage and popularities of items and could be performed automatically, for example, a service Easync.io.
How to create your dropshipper website
So, a dropshipper decided to make a website, below are listed the mandatory steps to obtain the website to fit the purpose. The website should be accessible, functional, easy to use, engaging, and selling.
Choose a type of website: static version (suits only at the beginning of a dropshipping business when you have only a few items to sell); dynamic version (for dynamic data, too much for a dropshipping business more suitable for WordPress websites), and e-commerce e-store (typical headless cards with different items, with the possibility to enlarge the chosen one and find the detailed information). There are many constructors to prepare websites based on cliches for beginners quickly.
Choose a good domain name and think about the color scheme. Both factors are essential as they are connected with coming back Customers and your brand representation.
Create templates for each type of activity: homepage, category page, product page, shopping cart, checkout, banking confirmation page, order confirmation page, delivery status, review/comments section.
The first three steps were related to websites and a general understanding of how they should look independently from your dropshipping items. But before creating your website, you need to know what exactly your products will be (at least some) and who is your target audience. Naturally, this will impact the design concept of the website and the number of templates required for creation – correspondingly your money. Then, of course, you can enlarge the scope and change the concept in the future.

Further two steps are related to finding your products in the dropshipping market and further development of the website:
Choose a dropshipping niche passed on product research of the best sellers. Online marketplaces such as Amazon, eBay, Aliexpress can help you with their analytics, or you can check with special automation software for dropshippers.
Find a trustable Manufacturer or Supplier willing to work in dropshipping retail models. Sign the contract or agree on general terms of production, delivery, and returns. The better the price you negotiate, the more significant profit you receive from your business.
Setting up/coding the website. Here you can do everything by yourself or ask an IT specialist. You can ask an illustrator or web designer for more innovative products to join your team. You also need to set the payment system for your goods, meaning you need to contact the Bank or such payment systems as Visa, MasterCard, etc. Do not forget to test your website from different regions and countries (you can use proxy servers or VPN to change your location).
Start an advertising campaign to attract visitors and customers to your website. All methods are suitable which you can afford.
Analyze and improve your store. After several weeks of your website work, you need to analyze how long the customer journeys with you. You will see if you need to add some video/photos for your goods, update some contact information, simplify the navigation or make it mobile responsive. To increase ranking in search engines, you are required to perform SEO analysis.
Conclusion
A dropshipper website, first of all, is a  typical e-commerce website; if you already have experience in creating this one, then the process will be easy for you. Otherwise, the efforts and money spent for setting this website with constant traffic are not worth it for a beginner dropshipper.
A good alternative is to start the dropshipping from some items on the popular marketplaces, check pros and cons there, understand this retail business, and with this homework, you can create your website based on the best experience. You understand in this case the amount of goods is comfortable for you to sell, how often you need to change information about items in cards and how many manufacturers you have.
A dropshipping business is an excellent way to start a retail business; you can go step by step and scale your business when you have sufficient resources and knowledge to do so.