You can make your presence known using the correct digital signage content development tools. As a general rule of thumb, however, relevant and exciting digital signage material may assist you in disseminating your message. Fortunately, it does not have to cost a lot of money or take time to transform your content strategy into striking graphics that get noticed. If you don't have access to a graphic designer, it should not mean you're missing out on a huge opportunity. Use the appropriate tools and learn different digital signage content ideas your business can benefit from. Because of this, anybody in charge of maintaining screen material should have a copy of this handy guide to the best digital signage content development tools.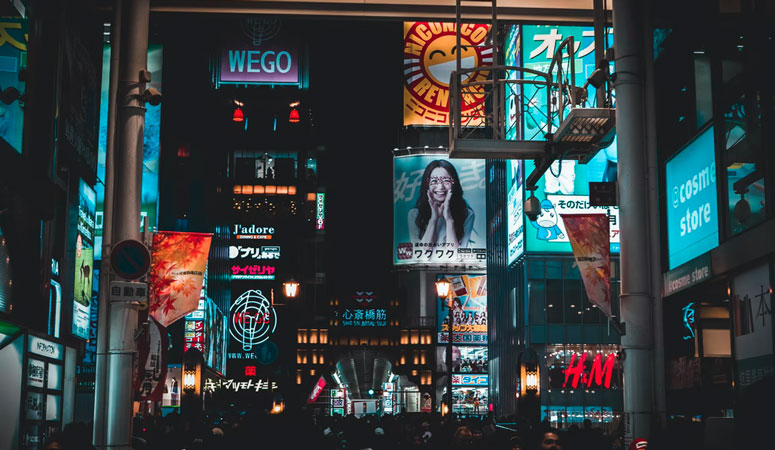 Types of content signage
Static & Dynamic Brand Content
If you're starting from scratch, using pre-existing software templates, or using online image and video editing tools to build a sign, it's simple to do so. When you post static material like images and movies to your displays, they remain the same. A website's content that uses dynamic elements, such as time, weather, and location, constantly changes.
Curated & Aggregated Content
It's unnecessary to spend time developing fresh material only for television. Communicators are aware that repurposing current material leads to better returns on investment. You can now show many social media feeds, websites, and more on digital signs.
Interactive & User-Generated Content
Your viewers should be captivated by the screen material you provide. Involve them in the development of the material, then. When users interact with the information, it adapts to their preferences and interests, resulting in highly personalized messages. User-generated content is developed and submitted by members of your target audience for publication on your site.
Digital signage content creation tools
1) Canva
Using Canva's simple drag-and-drop interface, you can create stunning visuals for any of your marketing endeavors. It's so popular because it's accessible to everyone. Look for a step-by-step tutorial to get started building your advertising, flyers, and social media posts using Canva. You can change the aspect ratios depending on the dimensions and orientation of your TV displays.
2) Google slides
Using Google's free cloud-based presentation builder is a simple method to produce new material. Create digital menu boards, visuals to promote unique specials, or signs to honor team members who have gone above and beyond the call of duty. As with Powerpoint, you may download Google Slides slides to display on your televisions.
3) Be Funky
There is a lot to like about BeFunky. It's a picture editor, a collage builder, and a graphic design tool all in one. You'll get access to hundreds of configurable templates and a collection of tools, including cutting-edge design features, to produce the best content possible.
Create digital signage material on the fly using this app's mobile edition. You can filter digital signage material via a wide range of options. The good thing with BeFunky is that you don't have to pay anything to enjoy its excellent features.
4) Adobe Photoshop
If you utilize stock photographs, you will want to make sure they are appropriate for your company's image. Using Photoshop, you can do anything from removing unwanted elements from a shot to changing the background color.
If you don't already have it, you may buy the Adobe Creative Cloud photography plan if you want to use it. You can export a variety of signage-friendly formats from Photoshop.
5) Prezi
Presentation design for non-designers is made easier using Prezi's presentation templates, which cover various topics. Depending on who you are presenting to, you may tailor your presentation's flow with the help of this time-saving software. It also offers information on how the audience responds. Some restrictions apply to the free version.
As you plan out your content strategy, be inspired by the many ways you may engage customers, create a welcoming workplace atmosphere, educate visitors, and increase revenue. If you're interested in developing static and dynamic content for your digital signage system, check out the above resources. Remember, if you want to get the most out of your digital signage displays, you must use the right tools. It's an excellent way of attracting new clients and boosting sales.