One of the best things about the internet is that you can meet new people if you wish to. So, it sounds pretty alright if you are interested in meeting and chatting with strangers online. Platforms like Omegle have been made for this purpose itself.
During the past year, however, especially after the pandemic started, Omegle has become quite crowded and congested. As a result, the number of spam accounts on the platform has also increased. And it is one of the reasons why you may be looking for other sites like Omegle. As it happens, Omegle is not the only site that lets you chat with strangers. There are hundreds of websites in the category. However, it does not mean that you can choose a random website for this purpose.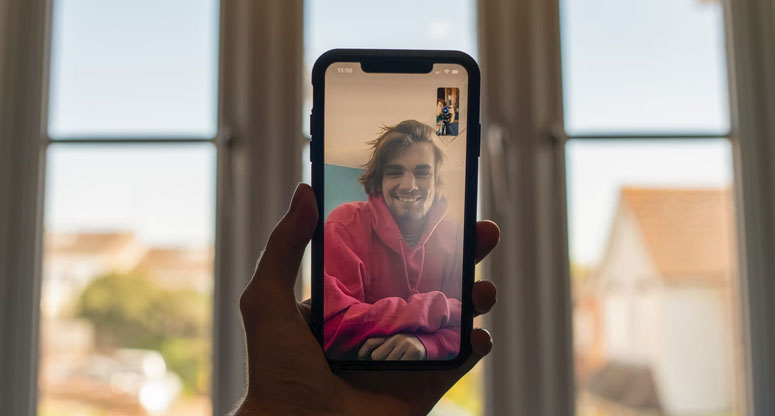 To help you get through this bulk, we have listed around 20 best sites like Omegle to chat with strangers. Of course, we have chosen only the most trusted and popular sites for this purpose. We have purposefully ignored websites that have become a place for fraud and inappropriate activities. So, without further ado, shall we explore the best Omegle alternatives and websites like Omegle?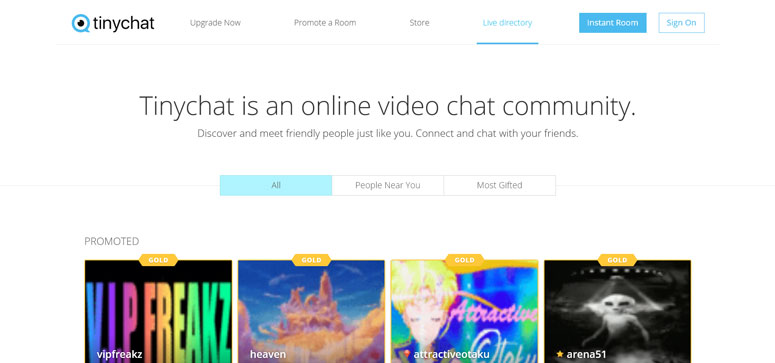 Tinychat is an online video chat community that you can use to meet strangers from the internet. The site allows you to join and create instant video chat rooms that others can join. Alternatively, you can browse an impressive collection of channels as well. The Gold system and Gifting options let you know which chatrooms offer the best content. Another remarkable thing about Tinychat is that it does not require any downloads or registrations. You can get to the chatrooms as soon as you want. With millions of social media followers and active users, Tinychat deserves to be in this top position.
Also check: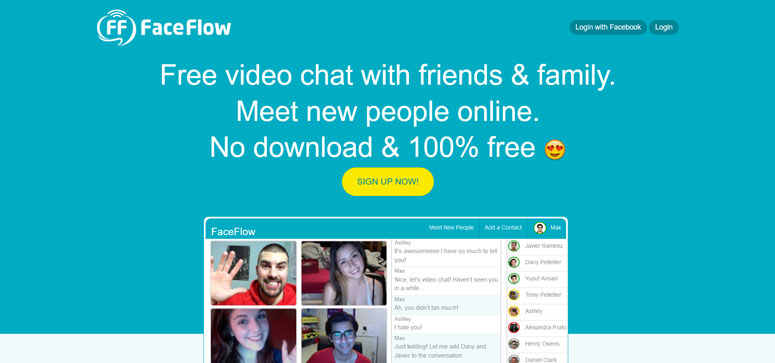 FaceFlow is another website like Omegle that you can use to meet people. Unlike Tinychat, FaceFlow gives equal importance to video and text content. This hybrid nature comes in handy when you want to create a group video chat. Even though the platform does not require any downloads, you will have access to high-quality video calls and rich text support. You can also send voice messages and engage in HD video calls via the website. As you can guess, you have to create a FaceFlow account to use all the features. It means you can create your profile and explore others' profiles as you please.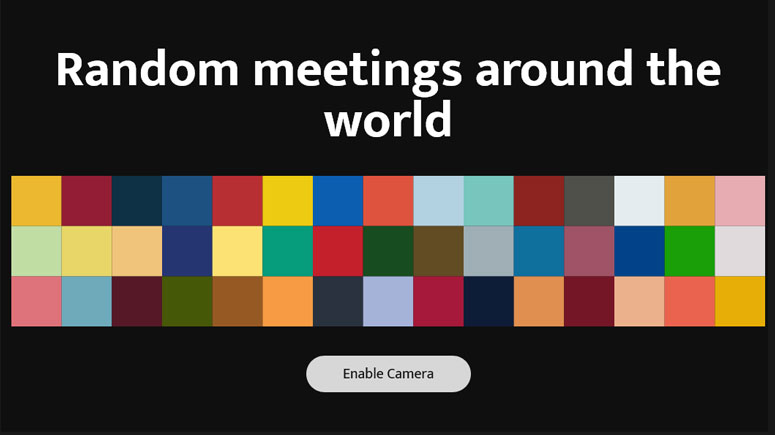 Chatroulette is a website that you can understand from the name itself. It stays closer to Omegle in that you do not have much control over who you meet. You can get started with Chatroulette in just a few seconds. Once you have opened the website, you can enable the camera. Then, the website will match you with one of the many users who have opened the Chatroulette website on their browser. Once you have randomly met a person using Chatroulette, you can talk to them freely and even become friends. As you can guess, it has a feature to block if the other person becomes inappropriate.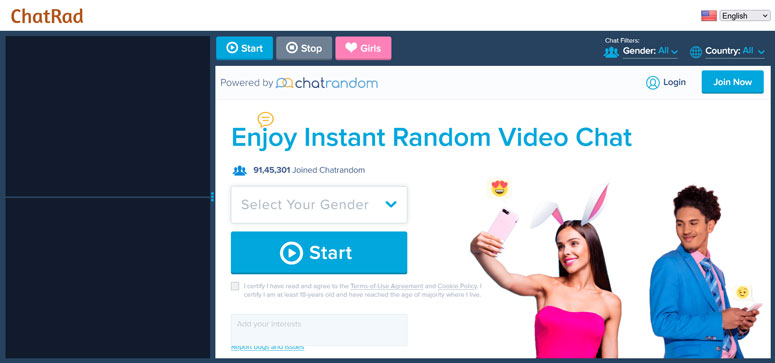 ChatRad is another popular place where you can find strangers to video-chat with. However, unlike Omegle, ChatRad gives value to your preferences. For instance, you can select your gender and the location of the people you want to meet. There is also an option to add your interests to have something to talk about with the stranger. Many consider ChatRad to be a place for romantic meetups, but it can be an excellent place to find friends. You may face an IP ban and other issues if you act against the community guidelines set by the ChatRad team, by the way.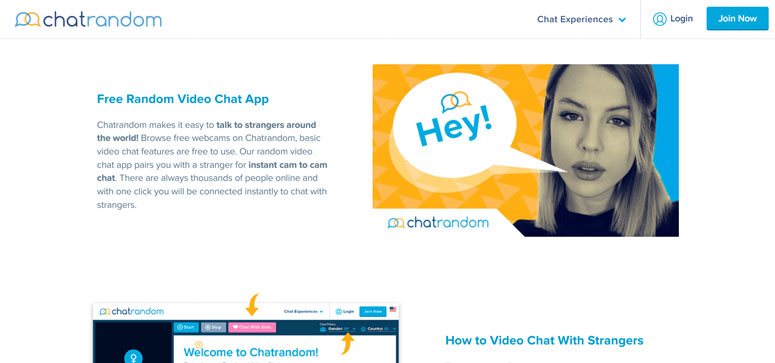 Chatrandom is another website that you can use to chat with strangers without downloads or any kind of account registration. By providing your gender and interests, you can start an instant video chat with people worldwide. Once again, you will find an option to meet people from specific countries and belong to a particular gender. Compared to other sites like Omegle that we have listed, the connection times on Chatrandom are exceptionally short. This platform had its start because other video chat websites changed their rules so often. On the other hand, Chatrandom has maintained some kind of stability in this matter.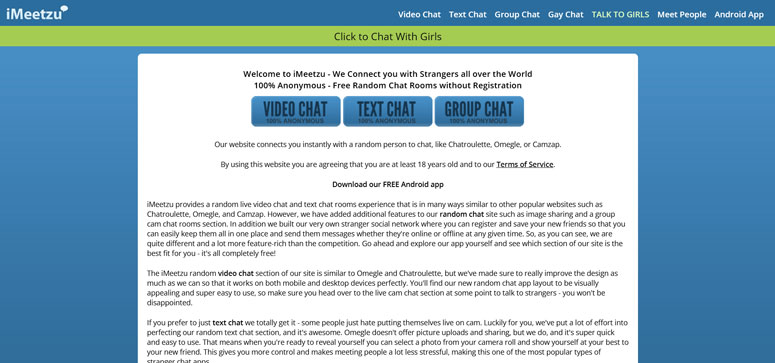 iMeetzu is an Omegle alternative that gives you a few options to choose from. Even though everything you do on the website is anonymous, you can choose between Video Chat, Text Chat, and Group Chat options. In all modes, however, you will be paired with a stranger. In that sense, iMeetzu stays similar to Omegle and many other platforms we have mentioned so far. If you want to use this platform on your smartphone, you can download the iMeetzu Android app. Because you can choose the type of chat you want, you can avoid unwanted options on iMeetzu.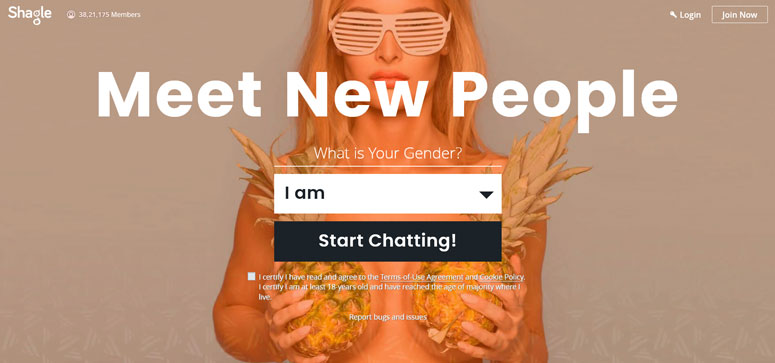 Shagle is another website like Omegle that you can use for random video chats. The website says it receives more than 3,000,000 active users and that more than 3.7 million users have joined Shagle so far. Getting started with the platform is easy, but you have to create a free account to enjoy all the features in the package. On the bright side, you can use several filters like gender and location to control who you can meet. There is even an option to send virtual gifts to the people you are talking to if you happen to like the interaction.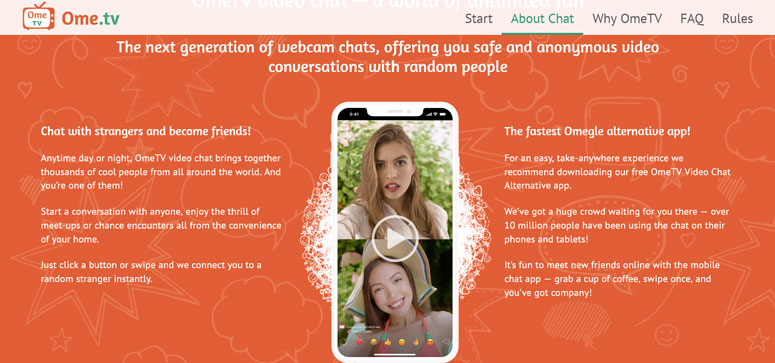 If you have thought that Omegle is not professional enough, you should check out OmeTV. It comes with a more impressive design that gives you a better experience of meeting people. We must also add that you can find more genuine people on this platform. While we do not mean to say that other platforms have fake people, for the most part, the chances of establishing good friendships are high on OmeTV. You get an option to choose who you can meet and talk to while sharing some basic information about you. Overall, OmeTV is a great Omegle alternative on any day.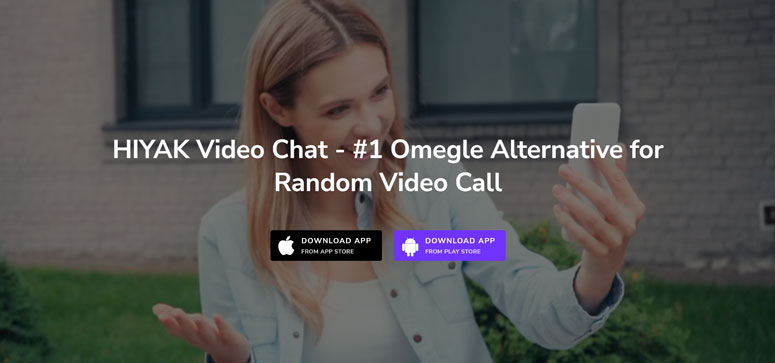 HIYAK is one of the newer websites to be introduced as an Omegle alternative. However, compared to the classic Omegle app, HIYAK offers a seamless experience of meeting new people. Furthermore, because the platform takes many steps to prevent adult content and bullying, the space provided by HIYAK is safer and more confident for most people. You can also choose between many features like fully-fledged profiles and virtual gifts when chatting with someone. A limitation is that HIYAK does not have a web version. You have to download the official app from Play Store or App Store.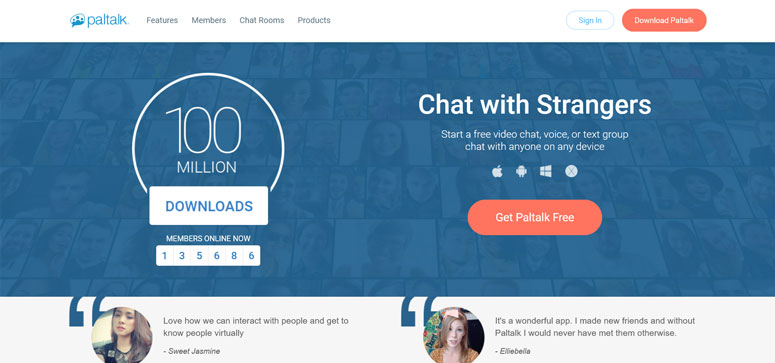 If you prefer having a fully-fledged app where you can talk to strangers, you should check out Paltalk, which is available for Android, iOS, macOS, and Windows. On all platforms, you can enjoy instant video chats with strangers from across the world. We must also appreciate the professional video-calling and chatting User interface that you can find on Paltalk. As you can guess, you would not have trouble using the platform to talk to your friends, either. Other noticeable features on the platform include its support for gifts, stickers, and emojis. It does not have a web version, though.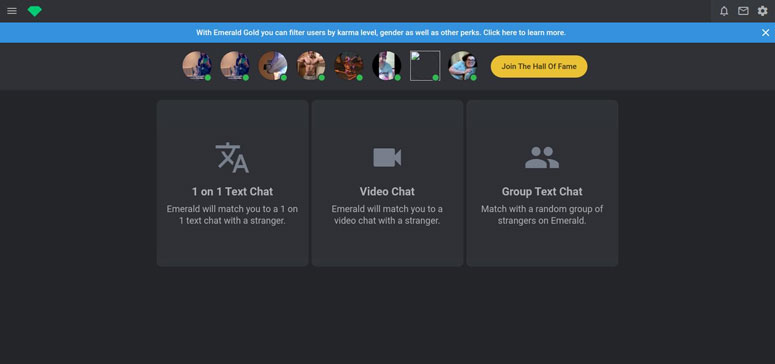 EmeraldChat is a better option if you want a serious platform for finding new people in your life. Compared to other platforms, this one has a high number of women users on it, according to reports. So, you may want to consider this as a better alternative to Omegle from at least one perspective.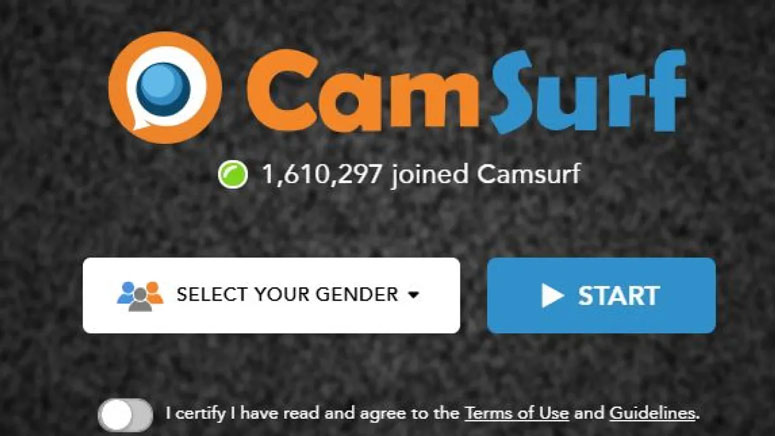 CamSurf has been in the industry of random video chats for an extended period. It is a platform that is known for the wildness of people that you encounter. So, if you are looking for a difference in random video chats, you should check out CamSurf.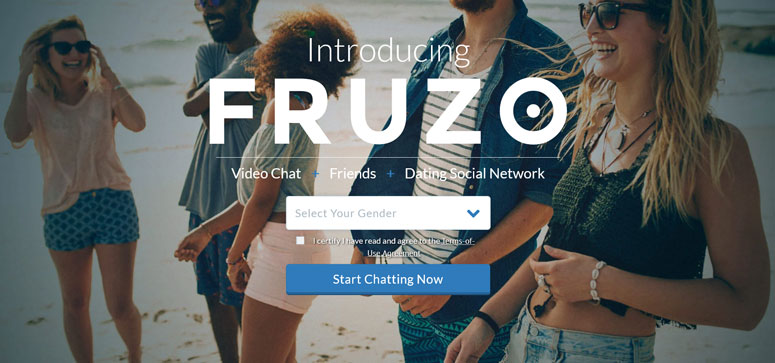 Fruzo is a site like Omegle in only one aspect: it lets you meet random people. Apart from that, you should consider Fruzo to be an effective social network and dating platform. You should keep this in mind when you create an account on Fruzo.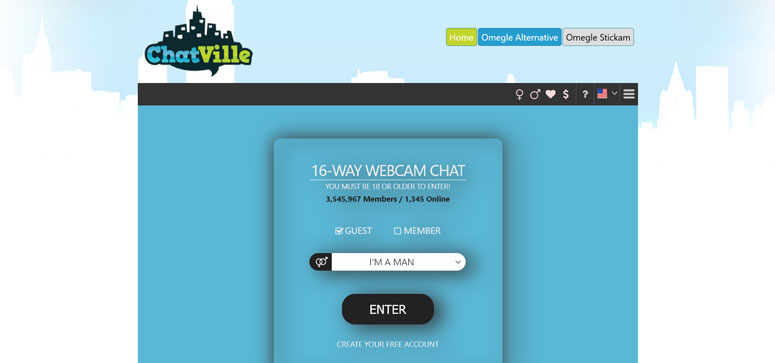 If you have been in the world of random video chats, you might recognize ChatVille from the old times. It is not the most modern platform but does a good job of helping you meet people from different part of the globe.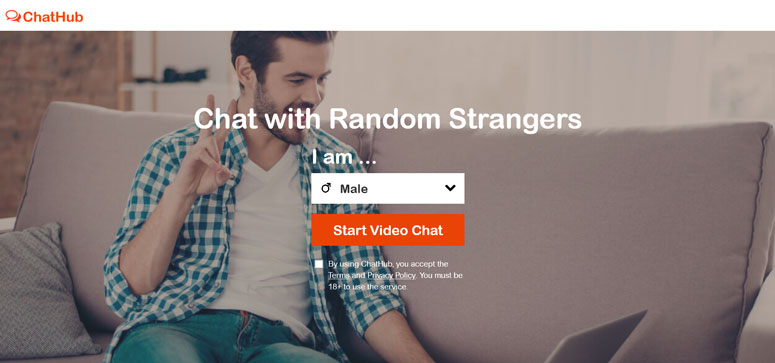 ChatHub is another random chatting platform where you can find more people. Of course, you can indicate your gender before you start chatting. There could also be options for filtering the results based on the area and location of the person.
#16 Chatspin – a simple site for meeting new people
#17 Video Chat Alternative – a more advanced Omegle alternative
#18 Camgo – a unified platform for chatting and dating
#19 AdultFriendFinder – a platform with a huge user-base
#20 Chatpig – a free website like Omegle for randomness
#21 Bazoocam – a webcam-based social network
Conclusion
We believed you found our guide helpful in finding the best Omegle alternative for your needs. As we said, all the sites we have included are popular and trustworthy. Most of them take precautions to prevent adult and problematic content through them. At the same time, we would warn you to keep an eye on any act of bullying on these platforms.