Are you a keen blogger who regularly shares your passion for your subject with an audience? Perhaps this is something you have always thought of as no more than a serious hobby. But did you ever consider how you might make an income from doing this? You don't need to be an expert in e-commerce to turn your web platform into a viable business. What we are talking about here is transforming your blog into an affiliate marketing website.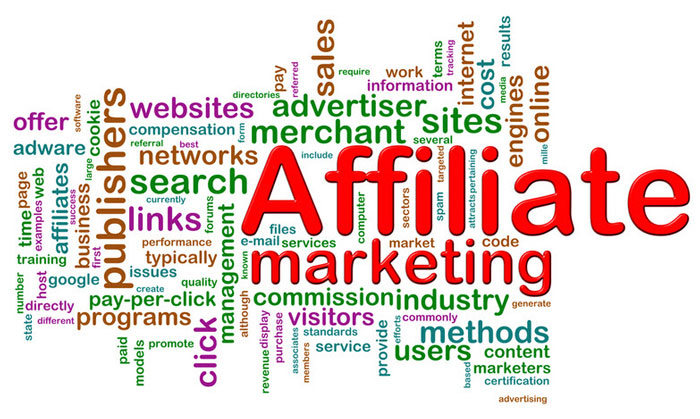 Here are the basic steps you need to take.
Establish your blog
It goes without saying, the first thing you need to focus on is establishing a strong web platform. Using affiliate marketing in conjunction with a blog is such a popular business model because it is relatively straightforward and can be achieved at minimum cost. It would be preferable to purchase your own domain name, but when it comes to putting the web pages together there are any number of template-orientated blog development sites you can latch onto. It is then up to you how effective you make your website in terms of layout and content.
Find an affiliate program that ties in
The key to monetizing a blog effectively is to ensure the topic you are competent at writing about ties in with a particular product which is liable to generate a strong degree of interest from any potential customer base. There are a variety of goods and services which might prove to be popular, but it is up to you to ensure your blog content engages with customers who might be interested in these items. For instance, perhaps you like blogging about health and wellbeing issues. In that case, you might care to sign up for an affiliate program focused on nutritional products or vitamin supplements.
Which affiliate?
Another positive attribute of affiliate marketing is that it has been around for some time now. As with anything else on the Internet, there is no need to reinvent the wheel. When it comes to choosing an affiliate to promote, you can conduct a Google search to find out which products are bestsellers. But even better, you can sign up to collaborate with existing affiliate networks. Rather than beavering away on your own, why not tap into the expertise of marketers who are already operating successfully, especially when it comes to picking up market tips or business tools?
Create killer content
Regardless of the product you are promoting, your venture will succeed or fail depending on the strength of your blog's content. Remember, affiliate marketing is not just a case of receiving product links from the retail organization and simply posting them onto your web pages underneath bold headings enticing site visitors to 'please buy.' It is all about creating a holistic experience. Your content should promote the products in a way that keeps potential buyers interested; compelled to find out more about these items by way of the enthusiastic reviews you write.
Integrate affiliate links
Obviously, the links themselves are also a crucial part of this business model, as these will be driving the customers to make purchases of products or services, therefore generating commission. But these hyperlinks must be pleased organically within your blog pages. The last thing you want to do is to come across as a salesperson. People are not browsing your blog to buy. They are visiting your blog in order to engage with your content, and then, perhaps, be enticed towards the click-through links. In this respect, you want to be seen as the 'go to' site for these products. The steady income will commence.