Pen drives are very popularly use in now a days for interchanging and data in between computers and even Tablet. So increase in use of it simply increase in their error and difficulties.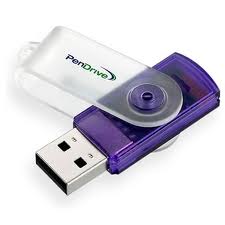 Why formatting of Any Drive fails?
The reasons behind fail in formatting of any drive is may be either some hardware damage inside it or any file/s which are stored in the drive are being used by the same systems which we try to format it. The main reason is second one and it usually happened due to virus problems.
How to Format the virus infected, Unformatable Pen Drives:
There are two methods by which we can format the pen drives forcefully.
1) By Windows formatting and using software Unlocker:
This method is quite simple and very easy to do.
Step 1:
Download and Install the Unlocker software.
Download it from here. : http://download.cnet.com/Unlocker/3000-2248_4-10493998.html
Step2:
Right click on the Flash drive icon which you want to format and giving error like this or any other error due to virus.

Now click on Unlocker  and select unlock All as shown below.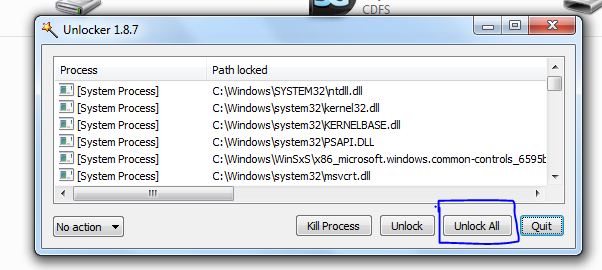 It also will show the files that are under used from the same drive. In your case these files will be viruses.
Step 3:
After that use your normal procedure i.e. right click on the same drive and select "Format". And it's completed.
2)  By CMD formatting method:
This method used Command prompt to format the Flash drive.
Step 1:
Open Cmd by start—Run—"cmd" or in windows 7 start—type "cmd"
Step 2:
Type as: format<space>"your drive letter"":" and press Enter twice.
For example suppose my drive is F then I will type "format f:" without quote
Step 3:
Now cmd will ask name of the drive. Enter the correct name of drive and press enter.
Your Pen drive is now formatted. Now no more virus in the drive.