While gambling is a real blessing for some players, this activity can lead to a nightmare for others. As gambling is the wagering of money that can provide fun and excitement, some players have become out of control and ruin their life. To address this issue, the self-exclusion schemes and internal limit tools were launched to slow down the players' urge to gamble. In Sweden, SpelPaus is a system to minimize gambling-related harms provided by Spelinspektionen. This self-block program is compulsory to the gambling operators in this Nordic country in which they have to promote this tool to their customers. Apart from SpelPaus, there are also internal tools that allow the gamblers to self-check if they have a gambling-related problem and if it the case they can take measures to avoid this matter. Since both are recognized for promoting a responsible gambling environment, here is the exclusive comparison of these two popular tools.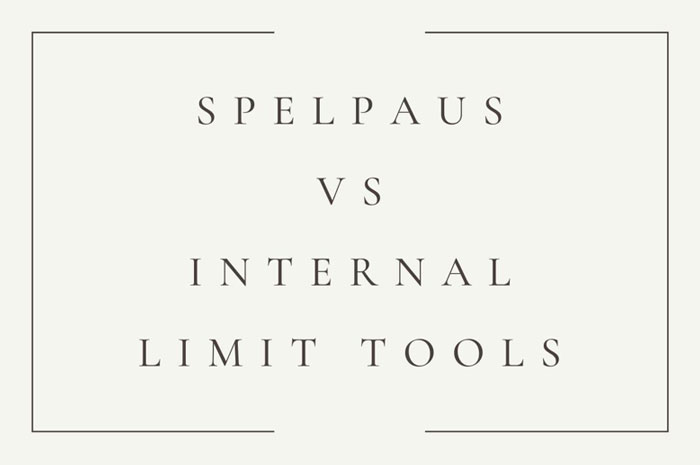 SpelPaus
Launched in 2019, SpelPaus or Game Pause is a scheme for the Swedes to block themselves from gambling websites. The gamblers who feel to develop the gambling addiction or those who have already experienced gambling-related problems are required to register at this program. Once their registration is confirmed, they can ban themselves from the licensed gambling platforms for three, six, twelve, or an unlimited duration. Since its release, SpelPaus is imperative for the gambling operators and those who persist to not follow the rules will be fined. As this scheme has become compulsory in Sweden, more than 58,000 people have now registered at this tool. On the other hand, some gamblers are choosing CasinoGap brands licensed not in Sweden that are not bound to SpelPaus. SpelPaus is effective in both land-based and web-based activities including sports betting sites, lotteries, online casinos, bingo halls, and retail stores.
SpelPaus Duties
SpelPaus is a new program but it has already become an important tool to reduce the gambling problems in Sweden. Here are the mains duties of this self-block scheme in this Scandinavian country.
To minimize the gambling-related harms
A study showed that more than 340,000 Swedes have gambling-related problems. This Swedish government's national self-exclusion scheme is, thus, a step to address and control this issue. The gambling operators are required to acquire this free tool by allowing their customers to voluntarily withdraw from their gambling services and products.
To promote a safe and responsible gambling
Any company offering gambling services in Sweden is required to encourage safe and responsible gambling. In this policy, the operators have to acquire SpelPaus and permit the players to ban themselves from the websites. With this system, those who are affected by gambling problems will be able to prohibit themselves from involving in all gambling activities.
Internal Limit Tools
Apart from SpelPaus, there are also tools that let the gamblers self-check if they have gambling problems and then, they can adopt measures to quit gambling. In these limit tools; the players can have a large choice regarding the activities they want to leave. Here are the available tools that they can use to avoid gambling-related harm.
Since making deposits is the first step to gamble, the players can choose a deposit limit tool to restrict the amount they can use. By choosing this option, they cannot gamble with more than this amount.
With this tool, the gamblers will be able to limit the amount they can lose. This option does not only allow them to avoid a big loss but it also an effective solution to manage their bankroll. In fact, after losing a certain amount, they can gamble no more since they cannot transfer money on their account.
Short Break (Take a Break)
This system is similar to SpelPaus or other self-exclusion schemes. The gamblers who are affected by the gambling addiction are advised to choose a Short Break tool. With this option, they lock themselves out of their account for their chosen period of time.
Long break Self-exclusion
This scheme is dedicated to those who want to stop gambling for good. Actually, this a long break tool in which the punters will be locked out permanently. By choosing this option, they won't be able to gamble with the gambling websites of their choice again.
A reality checks system is also an effective option for those who want to limit their gambling activity. This tool will remind them how much time they have spent on gambling. They can, thus, decide whether they will continue or stop gambling.