While writing your college essay might seem like an easy task, there are so many things to keep in mind that it can be easy to make mistakes or fall into easy traps that make your essay sound less than impressive. To avoid these pitfalls, you'll need to make sure that you pay attention to the following eight tips for writing a quality college essay.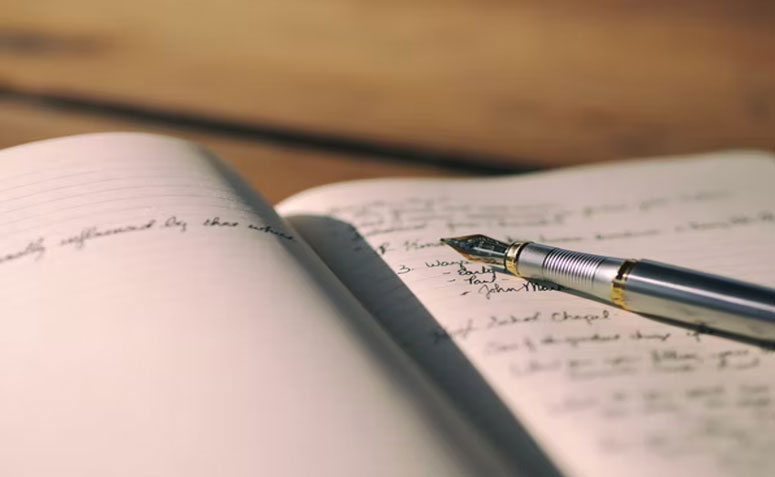 Start with an engaging hook.
The first line of your essay should be enough to compel readers to keep reading. If you can't hook them in with your first sentence, you risk losing their attention and affecting how they feel about your entire application. So be sure that whatever you write is attention-grabbing, informative and relevant—one thing not to do is simply make an assertion; back it up with an example or anecdote instead. Of course, you don't want to start too strong either. You have limited space on your application and may have other essays competing with each other for readers' interest. It's better to stay away from shock value so that everything else in your essay doesn't seem bland by comparison.
Keep paragraphs short and sweet.
The human brain can only really focus on a limited amount of information at once. Paragraphs that are too long and filled with too much information can become difficult to grasp, so make sure your paragraphs flow well and that your sentences are short enough to comprehend in one or two bites. If you find yourself trying to squeeze three ideas into a sentence, it's probably time to break them into separate sentences instead. The same goes for paragraphs; there is no need to overstuff paragraphs with unnecessary detail, as readers will lose interest quickly. Instead, write well-crafted, clear and concise sentences and paragraphs that y digestible by those reading them.
Write Your Best Paragraph First
Let's face it; your second paragraph is never as good as your first. When writing an essay, keep in mind that most professors have read hundreds (or thousands) of essays before yours. The first paragraph will usually stand out because it's fresh in their minds. The key is to make that quality shine through! If you get off to a great start with your opening paragraph, you may have already succeeded—you don't need to write anything else! Use spell check: This might sound basic, but if there are typos or grammar mistakes in your essay, it will reflect badly on you and might even convince a lecturer not to read any further.
Practice, Practice, Practice
Don't underestimate how important practice is to improve your writing skills. A few pages of well-written but poorly structured work will give you more insight into your flaws than an entire novel full of typos. Go over your first drafts, and make sure you're starting off strong in each paragraph by making sure every sentence either contributes to or moves away from your central point. Keep your thesis statement at hand throughout—you don't want to lose sight of it in pursuit of a pretty metaphor or analogy. (It's not so much that they're bad, it's just that they can distract you.)
Avoid Common Mistakes
The first thing to avoid is plagiarism. The last thing you want to do is try and pass off someone else's work as your own, even if it means saving yourself some time. It's simply not worth taking that risk, because colleges are well versed in identifying cheating and can make your application go right into a black hole of admissions purgatory. The next step is to just be honest—if you really did misspell something or accidentally forget an assignment, don't waste time trying to cover it up by making things up instead. If nothing else, you stand a better chance of getting a second look if your essay seems truthful and authentic.
Don't Overthink the Essay
When students do their college essays, many of them feel like they have to be overly original and say something that has never been said before. That's nonsense. The essay is not meant to be anything more than an introduction; it's simply there to help colleges get to know you a little better. If you end up writing something that is too off-the-wall and gets laughed out of, so what? It's just one part of your application packet and nothing that can't be undone with high test scores or amazing extracurricular activities. Write what you want, as long as it shows your personality and who you are, but don't stress about coming up with some world-changing statement—and don't obsess over spelling and grammar either.
Ask for Help
You might be tempted to tackle your college essay all on your own, but don't. At some point in your life, you will want to prove that you are capable of doing anything on your own; but while writing an essay is never easy, it can be made easier by asking for help along the way from an essay writer. For example, when starting to write an essay, start with what you know best and ask those who know you well (professors, family members) to review it first. Once they are comfortable with how it reads and what is being said about you, then consider it finished and ready for submission. This approach also allows you another set of eyes look at any portions where your writing style or voice may need some tweaking.