The power of technology in education is growing stronger by the day. In the past several years, education has undergone severe changes in the way we teach, attend classes, study, choose our learning paths, and how educational institutions function. Everyone involved has been offered new tools, software, apps, and aids that enhance the learning experience and make it more successful.
For the average student, using cutting-edge technology can lead to improvements in their academic success. Below, we'll discuss how to leverage these EdTech innovations for student excellence and what are the main benefits of adopting new, forefront technologies.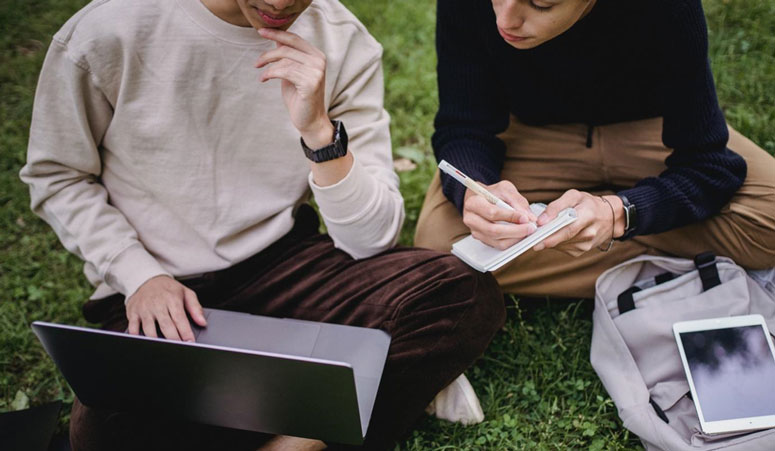 source: Pexels
Studying With Artificial Intelligence (AI)
AI is a dominant sector in education today, due to the massive changes it introduced in the way students learn and deal with their assigned subject matter. AI in education has a wide spectrum of applications, but here are the most significant ones for students.
Chatbots & Virtual Tutors
Students who need study or homework help can find online help in the form of chatbots and virtual tutors. They're available 24/7, provide detailed explanations, and adapt to the specific needs of each student.
Students can be in charge of they're learning process with the help of education tools and apps designed to follow their pace. These tools personalize the content and subject matter provided to the student and adapt to their success or failure to master it.
Students can use AI-powered tools to check their essays and papers for mistakes, plagiarism, and style. These tools make sure everything they write is spotless. They can also use Trust My Paper for more specific and professional help.
Organization Improvements
A typical student struggles to keep track of all their projects, deadlines, exams, and due dates. If you're not great with organization, there are AI-powered tools that can help you overcome this issue.
Students can use these tools to:
create schedules with academic and personal affairs
keep track of all the upcoming tasks and projects
set reminders for due dates
organize their time
keep track of extracurricular activities
Being more organized leads to achieving more, both academically and personally.
Immersive Learning
Students learn best from practical experience and seeing things with their own eyes or doing them with their own hands. EdTech innovations based on Virtual Reality (VR) allow students to experience new things from the comfort of their classroom.
That means students can travel in time, visit faraway places, participate in simulations of different activities, and try things they otherwise wouldn't have the chance.
For instance, medical students can use VR to practice everything from simple procedures to complex operations. A study showed that this method of learning increases information retention by 29%.  Elementary school students could visit the pyramids of Egypt or walk the Great Wall of China.
Teamwork and Collaboration
Another important aspect of the student experience is the collaboration and teamwork with other students. Working on group projects and learning to cooperate is crucial for developing the skills they'll later need in nearly any workplace.
That includes:
critical thinking
empathy
problem-solving
communication skills
receiving and giving feedback
EdTech created a new valuable resource for students to use and empower these skills, polishing them and improving on different levels every day. Smart collaboration tools make it possible for students to seamlessly work together, help each other, communicate in real time, and deliver the best results with a team effort.
Empowering Educators
Finally, in order to leverage cutting-edge technology for student excellence, educators have to be on board. In fact, they're the number one factor in making it possible and available to students to use all these resources.
Luckily, today's educators are embracing new technologies that are helping them create a better education experience for their students. They're applying it in different segments of their work:
teaching
administration
communication
student engagement
learning materials personalization
They're also using technology to keep track of the student progress, learn about individual student's needs through data analysis, and adapt their teaching methods to each group of students.
Final Thoughts
For cutting-edge technology to be used for student excellence, everyone needs to work together. Education institutions need to provide the tools and resources, while the teachers need to be ready to learn how to use them. Students should use the resources provided by their schools but also search for additional tools and software online.
This culture of innovation is readily embraced in education, and today's students have a lot of different opportunities to shine. They just need to see what their personal learning goals, needs, resources, and options are.
About the writer of this article
Alice Barrios is an EdTech expert and a blogger focused on covering student-related topics. She shares insight about the latest news, tools, experts, and resources for enhancing the education journey for students globally.