Editpad.org is a set of many tools. In this fast era, doing work manually would be foolish. You can utilize these tools to save your time and energy, they will help you increase your productivity as well.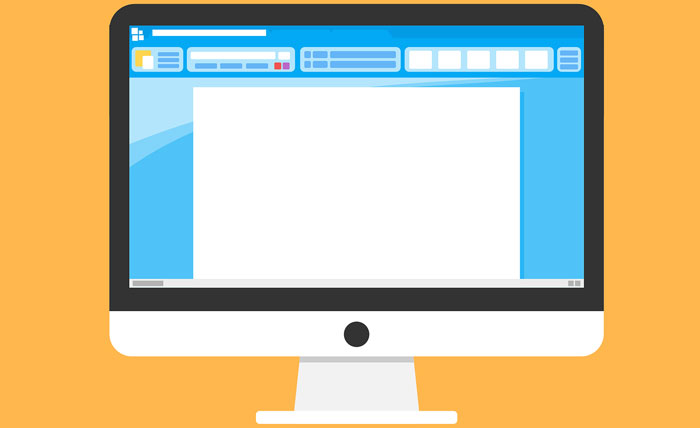 For students, they have so much burden of assignments, they can use the text editor to edit their thesis or text summarizer to make a summary of a full-length report.
They can use paraphrasing tools to rewrite any kind of assignment or article they have been assigned. It will also help them avoid plagiarism. Editpad.org will provide you all these services along with many more tools.
Let's see what Editpad.org has to offer us?
Rich text editor
Plagiarism checker
Paraphrasing tool
Grammar checker
Text summarizer
Reverse text generator
Online HTML editor
Isn't this cool you are getting 7 different tools on one platform. Come on have a look at the features of these tools and see what they can do for us.
First of all, let's discuss edit pad online text editor and word pad for notes.
This is a super easy and very helpful tool. You can create your notes on a notepad to edit them in any way you want. You can even upload your file from PC, Google Drive, etc., to edit. There is one more convenient option for you that is copy/paste and it can be saved too for later use or making alterations anytime. This tool allows you to add, delete or save in your notepad, what else you need? You can see the advanced features of this online text editor below,
Advanced features:
Character count– You can count or check the number of characters present in your text. It will also tell you about the spaces. You have to click on the More button and you will see options there, just click on character count to get your desired result.
Word count– As it counts the characters, it can check the word number of your types or pasted text.
Paraphrase it– This tool also provides you paraphraser to change the already written text or content into a unique and unmatched one.
Text summarizer– Text you have typed or copy/pasted, you can convert that into a summary through text summarizer. This feature helps you convert your full-length text into a precise one.
Plagiarism and grammar checker– To check if your text is plagiarism-free and it is not having any grammar mistakes Editpad.org provides you plagiarism and grammar checkers.
Rich text editor– It also has a tool to convert your rich text to plain text. You can remove text formatting in google docs, word, or excel by using a rich text editor.
Reverse text generator– You can generate reverse text using this tool. It creates the text backward. Like "lufpleh si siht" will be reversed into "This is helpful".
Download and save– By just clicking for a single time you can download and save your edited text on your computer.
Share file– If you want to share your edited text or file with someone you can do this by using the share file option.
Upload file– You can upload a file from your computer into a text editor. It can be in any format:
We should review some of the above-mentioned tools of Editpad.org.
Ok, let's start with a Rich text editor.
Rich text editor: It is user-friendly as well as has a simple interface. You just need to type or copy/paste your text in the textbox and click start editing the text.
Characteristics of the rich text editor:
Edit the format– You can add headings in the text or can highlight words by converting them to bold text. It also provides you the option to alter the format of the written document as per your requirement.
No need for installation– There are many tools available that need sign up or installation to get benefit from them. But this tool doesn't demand any installation, so you can easily use this to modify your plain texts.
Adding special character– You can enter the special character into your plain texts. Special characters like punctuation marks etc.
Text alignment– You can set the alignment of your text in the textbox either to left, right, or center as per your need.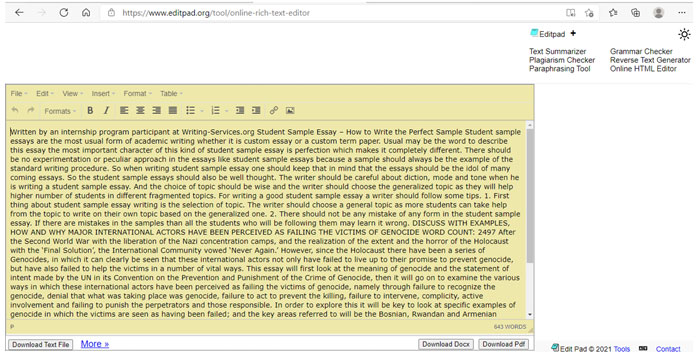 Link, table, date, and time insertion– It allows you to insert tables to show facts and figures most appropriately. You can add links, dates, and times also by clicking on their command button.
Add page break– In your text you can add page break anywhere required.
Insertion of media files– It provides you an option to add audio and videos to your document. Any kind of media file can be inserted by adding source code.
Download– Rich text editor gives you the option to download your file in PDF, TXT, and DOCX format.
There are more features included in this that you can check by clicking the link of the rich text editor given above.
Now have a look at the text summarizer.
Text summarizer: This tool sums up your lengthy text into a shorter while keeping its original meaning. It does not change the effectiveness of the text. It excludes unnecessary content and summarizes the important concepts present in the particular text. Main points are extracted making it easy and more readable.
How you will use this tool?
Type yourself or copy/paste the text in the input box and click the button "Summarize" to get the desired result.
The tool will extract the main and important points making it precise and effective to read. This tool analyzes and summarizes your text using advanced AI algorithms. It does your work in few seconds.
Features of text summarizer: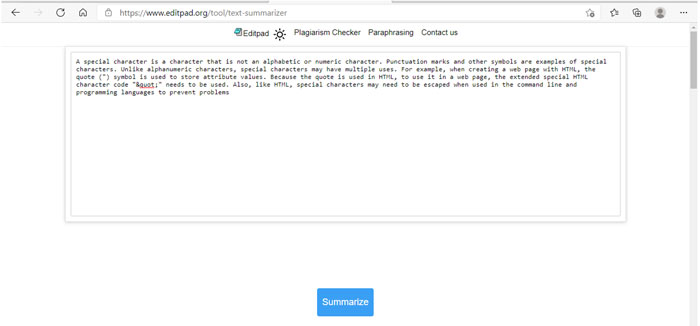 Accuracy- Accurate and error-free result is prerequisite of using these tools. Editpad.org's text summarizer provides you with the result with that accuracy. The AI-based algorithm makes sure there is no fault in the final result. It does not alter the original concept or meaning of the text.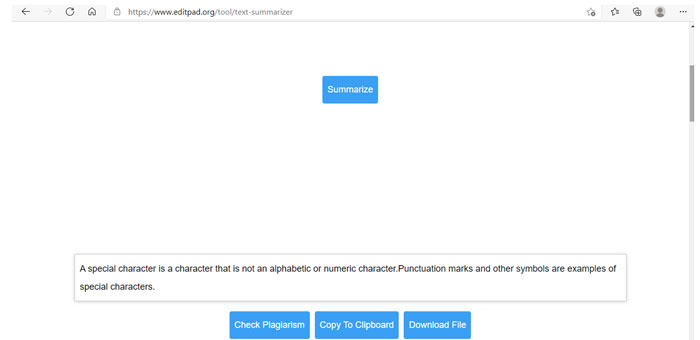 Copy to clipboard- A text summarizer allows you to copy the summarized text to your clipboard that you can paste anywhere according to your need.
Download File- The resulting file can be downloaded by just clicking one button.
Check plagiarism- You can check if your text has anything copied or plagiarized in it.
Like these 2 tools, all other tools of Editpad.org are worth using. You will get good and accurate results.
Now the question comes that is this worth using for students?
Of course yes, it is a great platform for students to get benefitted. They can achieve good grades and top positions as well as can learn how to summarize a text, how to rewrite any report, and can check plagiarism in their assignments to avoid getting low marks.
Benefits for students:
Increases productivity:
For a student time is very precious, he cannot waste time understanding lengthy articles online. Text summarizer help students to change long articles into shorter to get them quickly. They can also utilize this tool for their assignments when they are asked to summarize their reports etc.
Modifications:
Students can modify their assignments, thesis reports, or presentation in no time using this tool.
Time-saving:
These days students have so much burden of studies, they don't have much time to spend checking grammar mistakes or editing their assignments. Editpad.org tools can save time to much extent.
Making assignments attractive and effective:
Adding bullets, tables, dates, links and removing unnecessary points from the assignments of the students can make them more effective for teachers.
Rewriting:
Students can rewrite any assignment or report within seconds to enhance it. Paraphrasing tool will save their time because manually rewriting will consume much more time.
100% plagiarism free:
Students can submit 100% plagiarism-free assignments that will improve their grades and reputation.
Grammar free:
A grammar checker will allow students to remove any possible grammar mistakes in their assignments.
Final Say
With the above-mentioned features, we can say that editpad.org is a complete package for students. They can check their papers, retain their educational reputation, and grow properly.
Further, they don't have to choose any other tool because they will get every feature for their work under this platform.
Therefore, we recommend you switch to this platform to complete your work precisely.