A freelance writer has to work very hard to build a reputation. He only starts getting customers and regular work after people start trusting him. Consider that you are working as a freelance writer on a web content project. Web content is the interface of a brand. If it has problems of any kind, the brand would start losing customers. These days, people judge how good or bad a brand is on the basis of content quality. A common reason due to which freelance writers fail to succeed is submission of grammatically incorrect content. Some writers do not get the time for grammar check of the content while the others do not give enough priority to grammatical proofreading. In both cases, it is hard to develop a good reputation because submitting quality content is absolutely essential.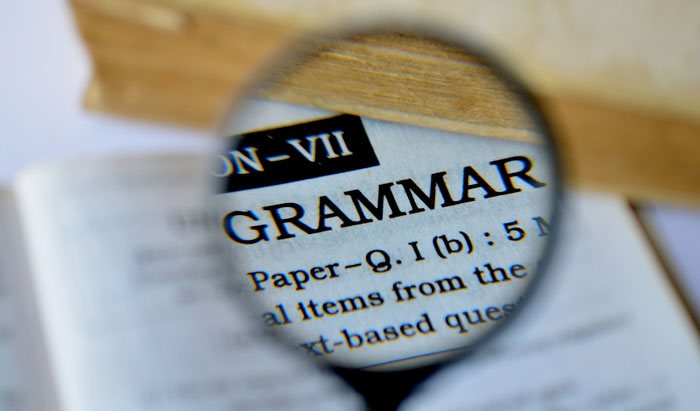 Grammar Checker – A high level of efficiency
If your content has one sentence of grammatically correct content or the entire content has issues, the adverse effects would be the same. When you talk about proper grammar checking, it simply means that the content should not have any mistakes. If you talk about checking the content manually, you have to put in a lot of time. Other than that, the chance of skipping errors is also there. Grammar checker by Prepostseo on the other hand rectifies mistakes in quick time. You do not have to wait for hours and go through each line. This is not needed when you are using a proper online grammar checker.
Freelance writers work with tough timelines. To complete their tasks, they have less time available on their hands. Manual checking of content is a time consuming task by all means. Whether you are working on a blog, web content or any other writing task, it has to be checked for grammatical issues before the submission is made. An online grammar checker goes through each and every line of the content. This simply means that no error is ignored. As these are technological tools, you can be absolutely sure that all mistakes would be corrected.
Meeting content submission timelines
Freelance writers work with tight timelines for all their submissions. For instance, if a writer is working on web content, he would have a timeline for completing the content so that it can be uploaded in due course of time. Grammar checker tools find mistakes in quick time and in this way, a lot of time is saved for the writer. He is able to focus more on content development while the proofreading can be done through the grammar checker tool.
Hassle free proofreading
It is a fact that content development is not an easy task in any manner. You have to research a lot to collect the related information. This means going through different websites, journals, gazettes and other content sources. When related material has been compiled, it has to be rephrased for avoidance of plagiarism. With so many time consuming tasks, proofreading is an added tension for writers.
With a grammar checker, content is proofread in a hassle free manner. As a writer, you can focus on writing and prepare the content. When it comes to editing the content, you can use the grammar checker and complete the proofreading tasks. Grammar checker tools do not consume time and even if the content is lengthy, the proofreading tasks would be completed quickly.
If you are proofreading the content manually, there is one key problem which you would come across. Once the content has been proofread, you would have to go through it again to ensure that no mistake has been ignored. This means putting in more time. Using a grammar checker is obviously a more profitable move. To start with, there is no need to check the content and locate mistakes. The tool would identify all the errors and you simply have to correct them. Writers have to spend a lot of time on finding errors. With a grammar checker, this additional burden does not have to be tolerated. You can use the tool and all mistakes made would be shown to you.
No Negative Impression Created
Freelance writers cannot create a good impression if the written content has grammatical issues. Consider that you have written a blog for a website. Blogs only attain success if they are read by a high count of people. If people are not showing interest in what you have written, it means that the blog has turned into a failure. A blog with grammatical issues simply means that you would not get quality readers for your website. These days, people are selective and particular about what they read. If the quality is not up to the mark, they ignore the web page. Considering this aspect, the content should not have any grammatical mistakes. The best way to eliminate all chances of grammatical mistakes is using a quality dependable grammar checker.
Summing It up
A quality grammar checker is surely a big benefit for professional writers who are always working on meeting timeline. Submitting content with grammatical mistakes simply means that a professional approach has not been adopted. Other than that, if you are not using a grammar checker, you are increasing the risk of skipping timelines. This is obviously not a wise move. Once the reputation of a writer is damaged, it becomes hard for him to gain the trust again.
Editing is a complete process and it should be completed without anything being ignored. The chances of ignorance are there when you are not using a grammar checker and things are being done manually. These grammar checking tools use automated methods to check the content. Unlike manual proofreading, this is a 100% dependable option. Once the content has been proofread using the tool, you can submit it without having a doubt in mind.
If you have grammatical issues in the written content, it would have a negative impact on the readability. People do not like reading content which has not been proofread properly.