It is always good to have a printer at your home or office – that way, you can avoid the possibility of rushing to the nearest internet café or library when an urgent printout is needed. However, a difficult choice inevitably arises when you have to choose a printer from hundreds of varieties. Like all other products, printers are available in a wide range of shapes and sizes, as well as for different functions. Therefore, you need to target your "real need" and get a printer suitable for that. Let us give you some useful tips ahead of buying a printer for your home.
·         Requirement and workload
Buying a high-end multifunction printer is pointless if you just want to print out ten or 20 documents a month. Of course, multifunction printers tend to consume larger amounts of power without even doing that much work. As a result, the first thing you should consider before buying a printer is your workload. Multifunction printers are not usually required for home use – unless you use it as a secondary (or even primary) office space, anyway.
·         Speed
Suppose that you are going to purchase a printer for a huge office, where there is a need to take more than one printout every 60 seconds. In this case, it's wise to choose a printer with superb print speed. However, a home printer doesn't really need such a high printing speed.
·         Networking
When it comes to working in an office, you might have to give printing commands from various computers and operating systems rather than one; in that sense, it's always important to check out the networking abilities of a printer – you may have a tablet and PC that both need support, and you may want to avoid buying one with unlimited access, as it likely bumps up the price.
·         Cost of replacement toner cartridges
Much like a new car, it's important to check the cost of printer ink – and how quickly it gets used – for your chosen printer model. The price of cartridges varies wildly according to brand and type of printer – sometimes, it can cost less to buy a new printer with a free cartridge than for a replacement!
·         RAM (printer memory)
The role of RAM is significant when you have to print out larger files, such as media-rich pieces incorporating pictures. In these cases, look for high RAM. Often, your computer may do a lot of the hard work before it hits the rollers.
·         Black and white or colour
As you know, there are both black and white and colour printers available on the market, with different price tags. If you want to take printouts of graphics for school, the office or just pleasure, a colour printer is the way to go, though often you're forced to buy colour-only toner cartridges for cheaper models. Naturally, black and white printers are cheaper, but you can always get a decent colour printer that offers both cartridges and simply change settings on your PC to "print in black and white" – at least you'll still have the option there!
If you just prefer to look at the latest models available, here are some of the most popular printers designed for multiple purposes:
Epson WorkForce WF-7010
The Epson WorkForce WF-7010 is best monochrome inkjet printer you can find for office use, especially for micro and small offices. This printer can produce printouts in papers larger than legal-size. This device comes with a price range of between $156 and $199, which delivers great value for businesses and homes alike. Features like two-sided printing and faster Ethernet connectivity are making the WorkForce a good choice – you can get printers like this from Misco for a great price, saving you a trip to the shops.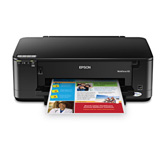 HP LaserJet Enterprise 600 Printer
If you're running a large office or graphics company where huge printing tasks are need, this may be the best printer for you. As you can guess, the printer comes with a price tag of $1,700. Of course, the printer bears noticeable printing speed when text documents are used. Other than standard features, HP LaserJet offers some exclusive options like password-protected printing, low cost cartridges and heavy-duty cycles.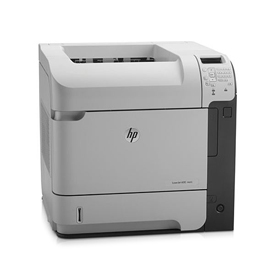 Kodak ESP 3.2
This is a multifunction printer from Kodak, with the primary aim of home use. The printer has an all-in-one purpose even at a small office. As the word all-in-one implies, Kodak ESP 3.2 has support for Wi-Fi printing and Google Cloud printing, though it lacks fax and wired network. Therefore the Kodak ESP, available for around $100, is a good choice when the desired location is home.
Samsung CLP-415NW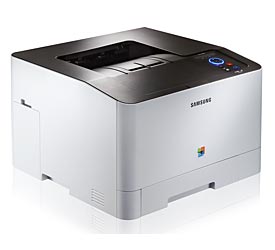 You might have seen this printer in small offices you visit. Apparently, the Samsung CLP-415NW is a good choice for the office – at least one where you only make a few hundreds prints a month. This device seems to be providing high-quality printouts, no matter if it's for graphics or text. Ethernet support, Wi-Fi and Wi-Fi Direct are also noticeable features of this office-friendly printer. The device costs $300 in order to attract more customers to it. However, the device lacks duplex printing.
Conclusion
The above list comprises the top-rated printers in the market, matching various applications. However, you should also keep an eye on your requirements before committing. Which printer are you currently using? Do let us know through comments.
Further Reading
During our research we identified a number of sites that provide competitive pricing on printers and related products. From our own personal experience we have found Epson printers to be very reliable and, for that reason, we have chosen to include these in our list.
For US customers it would be worth checking out the following:
http://www.epson.com/cgi-bin/Store/jsp/EsHome.do
http://www.bestbuy.com/site/Epson/Epson-Printers/pcmcat139900050009.c?id=pcmcat139900050009
http://www.amazon.com/b?ie=UTF8&node=1089484
For customers in the UK and Europe:
http://www.misco.co.uk/Cat/8073/Printers?Manufacturer__STRING=eps
http://www.amazon.co.uk/Printers-Epson/b?ie=UTF8&node=16273591