Whether you're a student or a professional, a laptop is an indispensable gadget today. There's a wide variety of sizes, features and prices, which makes choosing the best laptop a daunting challenge.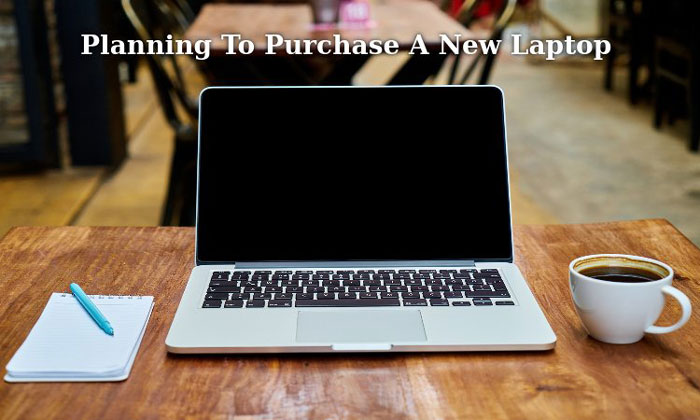 Image Source: Pixabay
If you are planning to purchase a new laptop, you need to start by defining the need of the purchase and the budget you are willing to allocate.
Also, the below 7 broad guidelines should essentially be kept in mind while narrowing down on your options in the desired budget range.
1) Size
If you are looking to buy a laptop under 30000, HP laptops has got a wide range of options for you. When it comes to laptops, size definitely matters. Unlike RAM or storage, size cannot be upgraded later. Laptops sizes tend to start at 11.6-inches and go all the way up to 17.3 inches. If portability is your priority, the HP 15s-eq0007AU laptop with 15.6 inch screen and weight of 1.77 kg could be a great pick in the under 30000 price segment. This sleek and light-weight laptop device comes with a 4GB DDR RAM and the AMD Ryzen 3 processor.
Read: Dell vs HP Laptops: Which is the Best Brand?
2) Processor
One must be very selective with the processor while buying a laptop as this is the major component that helps you keep up the pace of your work.  Processor is the brain of the computer and is a key contributor to the system performance. Laptop processors are mainly made by 2 companies- AMD and Intel which produce at various price-points. When comparing HP laptops, the HP 245 G7 laptop stands apart with the AMD Ryzen 3300U processor, which has 4 cores and Radeon Vega 6 graphics, both of which makes it for a very good performing laptop at the under 30000 price point
3) Pick a Operating system
The operating system (OS) allows the harmonious integration of the computer's software & hardware. Amongst others, Microsoft Windows is the most common OS due to its usability and wide compatibility.
HP 15 db1069AU comes with a pre-loaded Windows 10 edition and AMD Ryzen 3 3200U processor with 4GB of RAM and a 1TB hard drive. The pre-loaded Microsoft office 2019 student edition is also an additional benefit.
4) Choose the right Display
The display you choose will largely affect your experience because it's what you'll be looking at the entire time. The size and type will depend on what you will be using your laptop for.  If you use your laptop for watching movies or playing games, then you should opt for a bigger screen size of 17 inches or more. But if you use your laptop mostly for web surfing or for listening to music, then a small screen size of about 14.1 inches should suffice.
5) RAM
RAM is another important component that is an important determinant of superior performance. The more RAM you have, the faster your laptop will be able to access data, and the more applications you can run smoothly at any one time. 8 GB RAM offers a clear advantage as compared to 4GB.  In addition, DDR4 RAM is more effective in saving power, improving battery life and future proofing your laptop as compared to DDR3.
In the under 30000 segment, the HP 15 Core i3 6th Gen 15Q-BU006TU laptop with a 8 GB DDR4 RAM and 1 TB HDD capacity is one of solid choices in this segment.
6) Battery Life
The purpose of a laptop is portability, and being portable means that you don't need to depend on a power supply for too long and that you can rely on your laptop's battery. A lot of factors affect battery life such as screen brightness, screen resolution, the number of applications you have running in the background and so on.
Having a good battery life is a must when looking for a laptop and HP has some of the most long-lasting batteries amongst other brands out there. The HP Chromebook 14 modestly priced at Rs 24990 boasts of upto 11 hours of battery life.
7) Internal Storage
This is also referred to as the hard drive size where all your data including videos, documents, photos and other system files get stored. If you are looking for an affordable laptop, then the HP 15-be005TU laptop definitely stands out with its 1 TB hard drive storage space so that you can save a wide range of files at one place, be it your work data, movies, music or anything . Powered by the Intel Core i3-5005U (2 GHz, 3 MB cache, 2 cores) microprocessor, it also boasts of an advanced HD camera and DTS sound feature which dispenses a powerful audio quality.
Delaying the idea of a new laptop purchase? With your trusted partner Bajaj Finserv, you don't have to put off the idea of purchasing your next laptop. The easy financing will enable no-interest and pre-approved loans in an effortless manner. Head to the Bajaj Finserv EMI store to browse through the latest deals on HP laptops.