PC cooling is an integral part of building a PC. If you don't have a good cooling system then all the money saved to get a well-built PC will go down the drain. Because heat acts as an antagonist for PC's components and if you don't have a proper cooling system, it'll eventually destroy the components.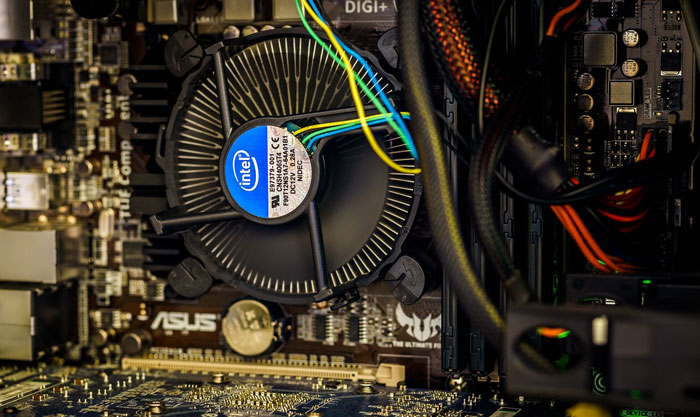 If you are an enthusiastic gamer and an overclocker and want the PC to give you every ounce of energy it has to perform better, then it will be generating heat like a scorching, blazing sun and to control or diminish the heat it is necessary to have a CPU cooler.
Let's take a look at the major reasons why a CPU cooler is important for a PC.
Why A CPU Cooler Is Important?

1) Keeps the system from overheating
One of the major things a CPU cooler is capable of doing is stopping the components of a PC from overheating. Overheating occurs when the components of a PC work at their full potential and give you a high-performance level at all times. If you will not install a good CPU cooler then what happens is that each and every set of the components of your PC will start to deteriorate due to extensive heat. Slowly and gradually you will end up with all your components burnt.
When you install a CPU cooler it will eliminate the overheating by blowing out the heat from the PC in order for your PC to provide excellent performance.
2) Provides a safe temperature range for the PC even during overclocking
This is another big reason a person needs to have a CPU cooler by his side. Overclocking is when you want to increase the PC's clock rate above the level which is recommended by the manufacturer. Many gamers use this trick to get the games to run at high-speed by giving you extremely fast performance. So what happens is this: in order to provide that performance the system works very hard, which raises the risk of overheating.
Plus, there is no getting away from overclocking if you are a passionate gamer. Therefore, you must spend some amount on a good cooling system rather than avoiding the practice of overclocking. What you should do is to get the best CPU cooler for i7 8700k to keep the CPU within a safe temperature range. So that your PC provides exceptional performance while you overclock.
3) Keeps the processor from destroying itself
One of the important reasons for keeping a PC cool is that it may malfunction if it heats up too much. The processor, termed as the brain of the computer, needs effective cooling for your PC to function properly. If it is not cooled properly, it may affect the normal functioning of the PC. The signs pointing towards the bad processor include booting issues, pressing the keyboard keys, or moving the cursor will have no effect — the screen would remain blank. The ultimate sign that pronounces the end of the processor is "blue screen of death". It will show up when your processor has stopped performing. Hence, you need to keep the processor within the cooling range to avoid any kind of problem.
Conclusion
If you are harboring the notion that the PC may continue to perform even without proper cooling, know that this is a huge misconception. Honestly speaking, without proper cooling, the PC will function for a very short period of time. The components of the PC would continue to degrade and ultimately permanent damage may occur.
Therefore, if you want a PC that provides exceptional performance for a longer period of time, you need a proper cooling system. In addition to protecting the components of your PC, this will also increase their life, keep your data safe, and prevent hard drive failure as well.