The last thing you want is a virus attack. You don't like to compromise all your data on the computer, do you? So, you decided to get Avast antivirus. Now, one question haunts your mind, Avast Free or Avast Paid? Sounds familiar?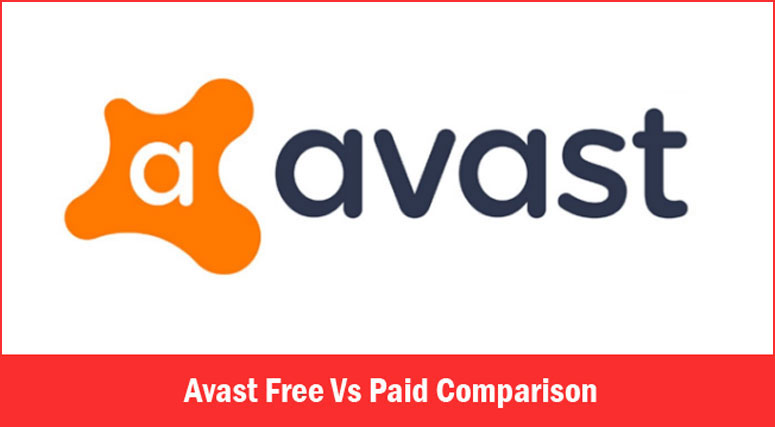 Don't worry! We are going to clear your confusion. In this article, we will compare the features of both versions so that you can make a decision. Not only that, we will give you another choice, Avast Ultimate and help you figure whether or not you need it.
Avast Free vs Paid; Is it Worth Paying for Avast?
You know Avast is quite popular, don't you? The study conducted by Statista on leading Windows anti-malware application vendors worldwide in 2020 revealed that Avast has around 12.69% market share, making it the second in the overall ranking.
Does the software slow down the system and make it unusable? No, unlike some other antiviruses, you barely notice the performance difference after installing Avast. This test by PCMag shows the impact as less than 1%.
Now, let's set things straight. We will divide this article into different sections. For each of them, the headline suggests a feature. Once you delve under, you will see what the feature is, which versions of Avast possess them, and so on.
So, are you ready to find out the difference between Avast Free and Pro? Here you go!
● Real-Time Malware Protection
The basic function of antivirus is catching the malware. So free or paid, your pick should have real-time protection. And yeah, almost all the tools out there have it. That goes true for Avast as well. No matter which version you choose, you will get this feature.
Given the vast virus definitions and sturdy core engine, you can expect best-in-class protection. Don't try to crack your way to the premium. Why gamble with your valuable data?
● Wi-Fi Security Scanning
A public wireless network is a privacy leech. Unless you don't know what you are connected to, chances are wide for you to compromise your credentials. Avast helps you evade this issue with the help of their Wi-Fi inspector.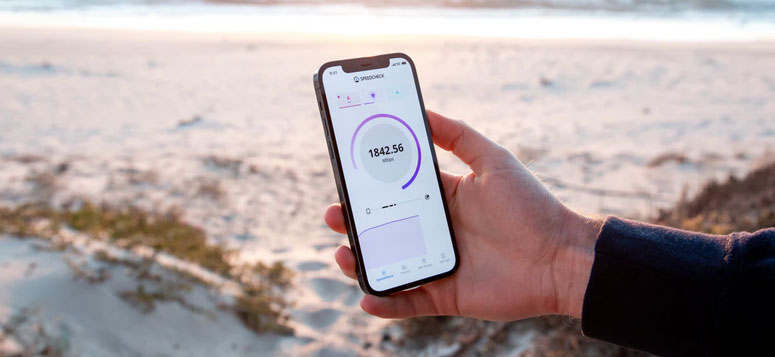 It scans all the networks you are connected to (both home and public) for weak passwords, stranger intervention, and more. Apart from finding the issues, you can also fix them through Avast. Yeah, you get this feature on all three versions.
● Ransomware Security
For starters, ransomware is a security threat that converts your files into an unknown format and encrypts them. You will be asked to pay money in the form of cryptocurrencies to get your files back. Paying the money comes with high risk because no one can assure the retrieval of data.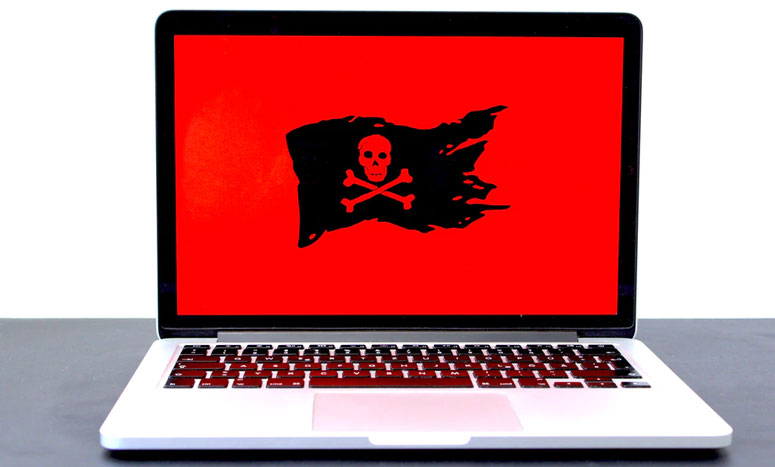 With Avast Free, Premium or Ultimate, you get complete protection from ransomware. You can activate the feature for folders and it will never allow any untrusted programs to change or encrypt the files inside.
Note:- The following features are not available on the Free version.
● Fake Site Avoidance
Next up in our Avast Free vs Premium Security comparison, we are going to look at a feature that saves you from online fraudsters. Have you ever been redirected to shopping websites when visiting something else? Sometimes, it can happen when a hacker highjacks your router's Domain Name System (DNS)
The fraudster might have done everything to mimic a reputed site like Amazon. So, people who are not familiar with online traps fall prey to this unethical practice. They go on shopping without doubting the credibility of the site. Avast's Real Site functionality keeps you away from DNS hijackers.
● Advanced Firewall
Hackers, when they grow stronger, can sneak through the real-time protection of antivirus. That's the reason most of the tools has a firewall feature. Even the Windows OS itself has a default firewall.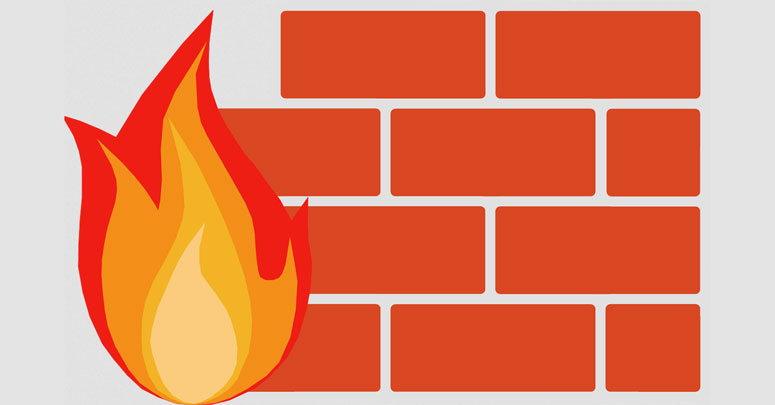 Avast also has a special one that monitors what goes on in and out of your computer. By getting all the online activities under complete control, it rules out the possibility of having your computer at the beck and call of a stranger.
● Sandbox
We all download applications from the web. Not every time do we think the downloaded programs are safe. So, we have to ensure safety. Unless we run the program, we can't have a say in the matter.
When you go through such a dilemma, you can use the Avast Sandbox feature. It creates a separate isolated space to run the application. By doing so, the app, if suspicious, won't create a ruckus on your computer.
● Webcam Shield
You might have noticed people like Mark Zuckerberg having black tapes over their computers' webcams. They do it because hackers can gain access to your webcams without you knowing. If that happens, it's going to be a major privacy breach.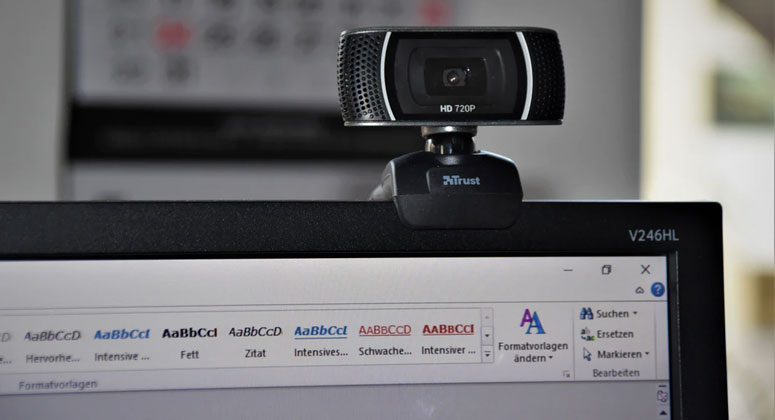 Avast has a tool of high potential called Webcam Shield to avoid this awkwardness. Without your permission, no apps can access your webcam. Yeah, it will give you complete control over the programs with the camera access.
● Data Shredder
From a Kindergarten Kid to American President use computers. The level of sensitivity of data varies with the usage. Gone are the days when you could forget about a file right after hitting the delete button. Today, people and technology have grown smart enough to recover it.
When you use Avast's Data Shredder, it overwrites your files with meaningless data multiple times before deleting them at last. Meaning, recovering the files becomes a futile process. It's going to be a handy tool when you want to sell your computer.
● Automatic Software Updater
You have no idea how smart hackers are. They are keen on finding vulnerabilities in applications. Once they succeed, it's just a matter of time before they reach you. That's one prime reason why most of the programs get regular updates. If you don't update your applications, you are sitting on a volcano.
You won't have to worry about manually updating the apps anymore, thanks to Automatic Software Updater from Avast. It searches for updates online and installs them without bothering you.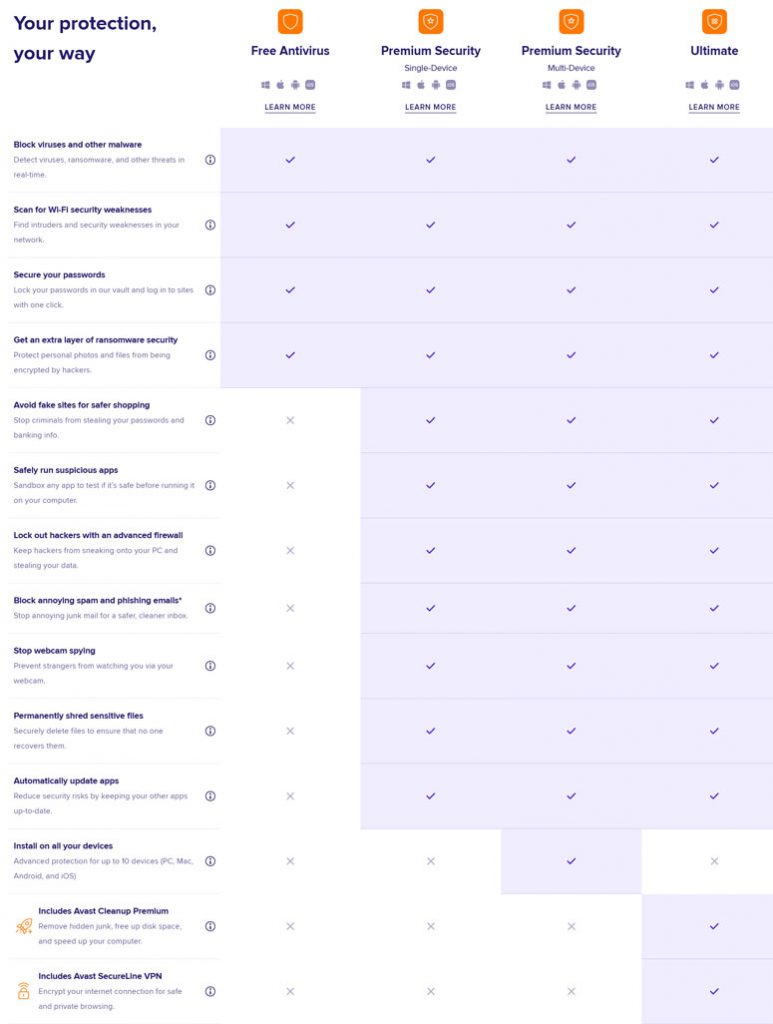 ● Multi-Device Protection
In our Avast Free vs Avast Paid comparison, we are going to look at multi-device protection. Free users don't have to worry about the number of supported devices per subscription. You can install the software on an unlimited number of gadgets.
When you go for a paid subscription, there are multiple gadget plans available. The maximum you can get is 10 devices. If you are a gadget freak or have a family of unprotected devices, you must go for multi-device protection.
Note:- The following features are only available on the Ultimate version.
● SecureLine VPN
A Virtual Private Network builds a wall of security before your online activities. Once you have that, no one can trace what you do on the web. Moreover, you can visit blocked websites with the help of VPNs as well.
Avast offers its top-of-the-line VPN service to the Ultimate version users. It is as good as a standalone application. With widely distributed servers around the globe and impressive speed test results, we are sure it won't disappoint you.
● Avast Cleanup Premium
Over time, our computers get crowded with junk files, caches, and residues from uninstalled applications. When we remove those, we can release some space and improve the system performance.
Avast Cleanup Premium does exactly that and finetunes the whole machine. And yeah, you won't get this on Free or Premium versions.
● Avast AntiTrack
In case you doubt the protection SecureLine VPN offers, you can confuse those who try to track you with AntiTrack. You know most of the web giants (like Google and Facebook) use trackers to provide you with personalised advertisements.
AntiTrack gives you a virtual mask so that you won't leave your original digital footprints. Similar to the two options given above, you need to have Avast Ultimate to have this feature.
That's about it. You also got an Avast Free vs Avast Ultimate comparison as well. To put things into perspective, here's a comparison table.
Avast Free vs Premium Security vs Ultimate; Comparison Table
| | | | |
| --- | --- | --- | --- |
| Features \Versions | Avast Free | Premium Security | Avast Ultimate |
| Real-Time Protection | Yes | Yes | Yes |
| Wi-Fi Security | Yes | Yes | Yes |
| Ransomware Protection | Yes | Yes | Yes |
| Fake Site Identification | No | Yes | Yes |
| Sandbox | No | Yes | Yes |
| Advanced Firewall | No | Yes | Yes |
| Webcam Shield | No | Yes | Yes |
| Data Shredder | No | Yes | Yes |
| Auto Software Updater | No | Yes | Yes |
| Multi-Device Protection | No | Yes | Yes |
| SecureLine VPN | No | No | Yes |
| Cleanup Premium | No | No | Yes |
| AntiTrack | No | No | Yes |
FAQ Section
Is it worth paying for Avast?
What do you think? We have drawn the picture in the clearest way possible, we believe. There are plenty of essential features that are exclusive to the premium version. So, it is worth paying for Avast.
Which is better, free antivirus or paid?
It all boils down to your choice. The free version of a particular antivirus may be way better than the paid version of another. If you are comparing the free and paid versions of the same vendor, we recommend you pay. Do not go for cracks. It's your privacy you are gambling with, period.
Is Avast Free better than Windows Defender?
Yes, Windows Defender is one of the best free antiviruses available out there. The malware protection comes on par with Avast Free. However, in user-friendliness and system performance impact, Avast goes way ahead. Do we still need to tell you which is better?
Is Avast Free good enough?
Yes, it is good if you are on a shoelace budget. For a person who wants to protect his/her data from all sides in all possible ways, upgrading to the premium is the ideal choice. Let's add this as well, Avast is one of the best free antivirus utilities you can get (if not, the best).
Is antivirus a waste of money?
Will you consider paying for a pandemic vaccine a waste of money? We bet you won't. Consider this in the same way. Ransomware or malware is similar to a pandemic and a well-equipped antivirus can keep them at bay. So, why stay sceptic?
How does free antivirus make money?
We know you've racked your brain many times asking this question. It's rare to see someone helping you without expecting anything in return. That's the same case with free antiviruses. They make money by showing advertisements. Moreover, most of the vendors make some features premium-only. When you want it so bad, you will pay. That's the revenue model, most of the free security utilities follow today.
What is the difference between Avast Premium and Avast Ultimate?
From our comparison above, you got to know there are two paid versions available for Avast. And we believe, we made it clear how they differ from each other. Three advanced features only come with the Ultimate version. They are Avast cleanup premium, SecureLine VPN and Anti-track.
Final Verdict
It's your turn. We have compared everything about Avast Free, Premium, and Ultimate versions. Ask yourself. Are you in a position to pay a few bucks for the protection of your precious data? What do you choose, spending something or losing the files if need be? There you go! You've got your answer. Given that money is not a constraint, we will go for Avast Premium (or Ultimate for that matter) any day.