If you are a business owner or planning to launch a startup, you might be thinking: "Do I need to advertise on Google?" "How to use Google Ads in the first place?" Google is the most popular and widely used search engine and it accounts for 5 billion search queries among Internet users daily. It has become the go-to resource for users searching for answers to their questions and solutions to problems.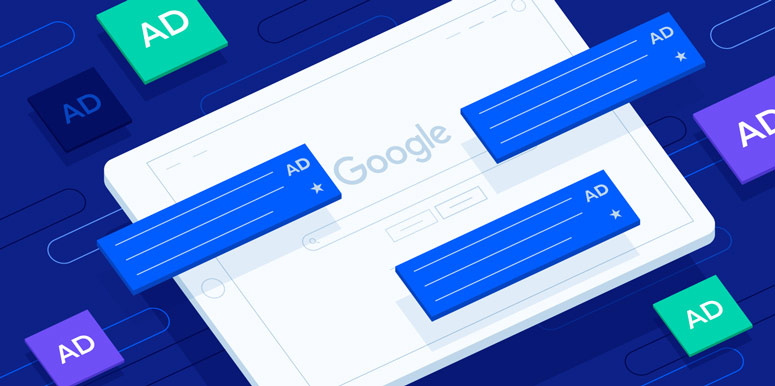 The Google platform has become the hub of every target audience and getting their attention to notice your brand is the challenge. With the vast and fierce competition in the market, you need to scale up your game and advertise on Google to win the competition. To gain visibility and grab the attention of the right target audience, you need to bid on those keywords that are relevant to your brand so that you will be on the top page of the Search Engine Results Page (SERP) when a user searched for that specific keyword. 
Now, choosing the right bidding strategies on Google ads is important because it will lead to a high return on investment. So, "Yes" Google Ads is crucial for the business because it works.
How to Use Google Ads
Step 1: Setting up your Google Ads account
Firstly, go to Google Ads Homepage and click the 'Start Now' button in the upper right-hand corner.
Step 2: Fill out information with your business name and website
Include the URL and your business website. The URL will lead to the destination page and it is where viewers who click on your ad will be directed.
Step 3: Choose your advertising objective
Select your goal from the following options: to get more calls, get more website sales or sign-ups, get more views and engagement on YouTube, or get more visits to your physical location.
Step 4: Time to create your ad
The next step is to create a compelling ad. Remember to use your creativity when crafting your ad so you will attract more viewers and potential customers.
Step 5: Add keywords
Choose keywords that are relevant to your brand. Make use of the suggested keywords themes from Google. Then, click 'Next.'
Step 6: Set the right target ad location
The next step is to set the target location/s where you want your ad to be displayed.
Step 7: Allocate your budget for daily spend
You have the option to use Google's recommendation or you can set a specific budget yourself.
Step 8: Confirm your payment information
Fill out your billing information.
Step 9: Link your Google Analytics to your Google Ads account
If you already have your existing Google Analytics account, link that to your Google Ads account.
Step 10: Add the UTM codes
You can add the UTM codes manually using Google's UTM builder. UTM stands for Urchin Tracking Module. It is used for tracking which parts of your ad campaigns are most effective.
Step 11: Set up your conversion tool
It is important to set up your conversion tracking tool to monitor your sales and to track other activities on your website: new app downloads, track calls from your website, etc.
Step 12: Integrate your CRM tool with your Google Ads
Keep your data in one place by integrating your CRM tool with your Google Ads. By doing this, you can monitor, analyze, and make a report out of your existing data. Plus, you can analyze and track which campaigns are performing well. Based on the data extracted you can market offers that are relevant to your customers.
7 Tips to Create Successful Ad Campaigns
Here's a list of seven tips to help you craft a successful ad campaign:
Define a clear goal prior to creating your ad.
Check the relevance of your landing pages.
Attract the right audience by using the right long-tailed keywords for your ad.
Optimize and automate the bidding process.
Utilize ad extensions by specifying your products, services, locations, and sales promotions.
Make use of negative keywords to prevent you from appearing in irrelevant search engines.
Always track your ad performance using Google analytics to know which ad is poorly performing and what needs to be improved.
Outro
Google Ads is effective for your brand visibility. It should be a part of every business' paid strategy. Seek the assistance of AdBraze to help you run your campaigns faster for boosting conversions and gaining more revenue.