It makes no difference if you run a hardware store, a photography studio, or any other kind of small business; having a functional website is vital to your company's success. As per BANG! web developers, here are key measures that may help your small business website compete effectively in the online marketplace, whether you want to create a new website for your startup or improve the effectiveness of your current site.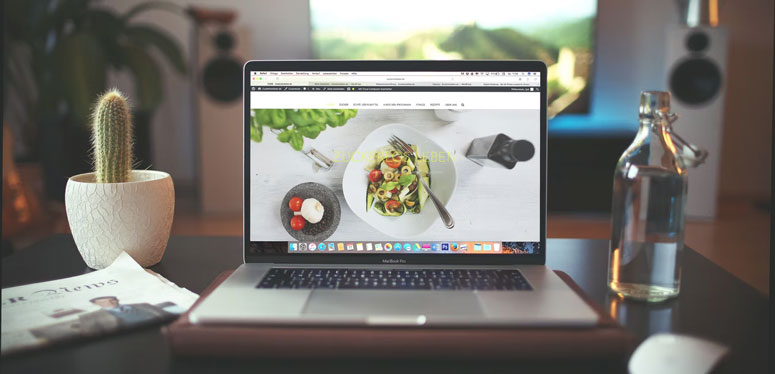 Create a Mobile-Friendly Website
For a website to be effective, it must be responsive on mobile devices. More than one-third of Americans do all of their online shopping using mobile devices. In the United States, adults spend more than five hours every day on their cell phones. Your company's mobile website must deliver a satisfactory experience for its consumers.
If potential customers visit your website but find it difficult to read or navigate on a mobile device, they may abandon it in favor of a competitor rather than stay to do business with you. Furthermore, a bad mobile user experience may have a negative influence on your website's rankings in search engines, making it more difficult for clients to find your website through a Google search.
Make It Findable
You must choose a domain name that is either similar to the name of your company or describes it in some way. If you like, you may refer more than one domain to the same website. To attract consumers to your website, you must utilize best practices for technical SEO, do keyword research, engage in content marketing, and launch paid advertising campaigns.
Buy Secure, Scalable Website Hosting with Reliable Support
A website host is a company that offers the hardware and software, as well as the services required for a website to be accessible through the internet. When users visit your website's URL, they will be sent to the version of your website that is kept on their hosting account, since you have linked your domain name to your hosting provider.
The cost of hosting services may vary from two dollars to more than one hundred dollars per month, depending on the technology and support you choose.
Put Your Contact Data Up Top
If the success of your business depends on clients being able to contact you or your sales team, make sure they can easily access the necessary contact information.
Your contact information should be visible, and preferably at the top of the homepage so that site visitors don't have to look for a phone number or address if they want to contact the business.
If you use social media to engage with customers, make sure the links to your social accounts are easily accessible by putting them in the website's header or footer.
Maintain Simplicity
Keeping things as basic as possible is the key to great website design. When presented with an abundance of alternatives, people are often overwhelmed. This phenomenon, known in psychology as the "paradox of choice," arises when a person is confronted with an overwhelming quantity of options, preventing them from making any decision at all. The streamlined design had a tenfold greater conversion rate than the more sophisticated tasting setup.
Avoid Using Stock Images
Stock images aren't that creative. When looking at some of the best homepage examples, one thing that immediately stands out is the high quality of the images used. Your image must have a particular style that is unique to your business. The stock photographs have a too generic appearance. When companies use the same stock photographs as their competitors, it is difficult for them to differentiate themselves.
They are aware that not all of your employees are waiting by the phone, smiling with airbrushed teeth. In one set of testing, a company compared the performance of two different landing pages. A stock image of a happy-looking woman is featured on one of the pages. On the opposite side was a picture of the firm's founder. Even though she seemed better to put together, everyone could tell the smiling woman in the image wasn't genuine. When visitors came across a page with the company owner's photo, the chance of signing up for a consultation increased by 35%.
Add White Space to Highlight Elements
White space denotes places where the material has been deleted. Like measuring and leading, white space provides some breathing room and spatial peace within the text. The use of white space around things may assist in drawing attention to certain features. For example, the copy should not seem cramped. To enhance readability, make sure there is ample spacing between each paragraph.