Receipt scanning applications are useful and utilised for various reasons. But one of the significant reasons behind their utilisation is how they improve expense reporting accuracy. It is well-known that you can get many benefits from a receipt scanning application, including expense management.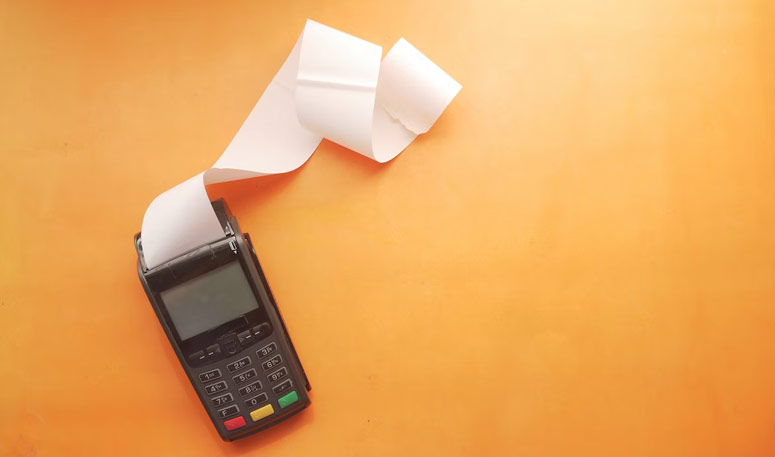 However, when managing your expenses, you must ensure that whatever data is put into the report is accurate. Hence, you would need to understand how this accuracy is achieved and how a receipt scanning application plays a crucial role. 
Receipt Scanning and its Advantages 
Receipt scanning is an application that captures and scans all important information from your bank statements, invoices, bills, and receipts in a few seconds. Along with these, there are many other things with which these scanning applications can help you with. 
Receipt scanning is an invoice-scanning application that fits in your pocket and can be used anywhere at any time.
The software utilises the latest technology to accurately scan your documents and gather the information.
It also categorises the information and ascertains that they are automatically included in the expense report.
It saves you a lot of time and effort that you may spend on your other tasks. 
How Does Receipt Scanning Assist with Accurate Expense Reporting? 
Including all the financial details for you can be challenging when you regularly have a lot of business expenses. No matter how much you put in your effort and time, there is still a higher likelihood of many errors. Moreover, such a manual process increases your chances of getting mismatched entries. It may lead to delays or your business missing its reimbursements. In this aspect, a receipt scanning application reduces your task of collecting, collaborating, and storing your physical receipts and invoices. 
Accurate expense reporting by a receipt scanning software begins with successful data extraction. A receipt scanner uses optical character recognition or OCR technology to simplify data extraction. Since accuracy is a major concern, the OCR converts your information with 99.9% accuracy. With the assistance of OCR technology, your receipts and other documentation get easily scanned.
Once the documentation is scanned, the application extracts all the data that would possibly be required. The software categorises the data and stores it safely. Also, you can add various details concerning your business' expenses in your expense report. It would include the amount, date, expense category, and vendor name.
Thus, using receipt scanning, you could accurately send expense reports to your accountant. Further, the application publishes your data and matches all your transactions in real time. Additionally, you can quickly create, complete, approve, and publish your error-free expense report. 
How Does Receipt Scanning Add Value to Your Business? 
Scanning application helps you in various aspects, including accurate expense reporting. It also contributes towards the overall expense management, which leads to the creation and publication of the expense report. But along with these, it can assist you in the following ways: 
The receipt scanning application helps you improve your accounting processes without a hassle. 
It converts your documentation, automatically matches your transactions, and publishes the data. 
It brings you automated invoice processing software that helps you save a lot of time. Instead of copying your details from each document manually, you need to take a picture and have all the information extracted within a few seconds. The application is both efficient and fast. 
You would not have to physically store any of your receipts. Instead, the application stores your information for you in a secure manner. And the information is stored for up to a decade. 
How Does Receipt Scanning Work? 
As read earlier, receipt scanning applications help in achieving financial tasks and get an accurate expense report. But how does it works? Well, the application works by performing the following three simple steps: 
Step 1: You could take a picture of your paper receipts and other documents and get them scanned. The application also connects you with a lot of suppliers in the meantime. 
Step 2: Once that is done, the software automatically extracts any information required and organises it into a single format. It is achieved by analysing and extracting significant information and publishing it to whichever accounting software you use. 
Step 3: The receipt scanning software automatically sorts it into the region, supplier, and tax categories. You can also upload a PDF of your financial statement or sync your business account. 
Conclusion 
Having a receipt scanning application can successfully manage your expenses while having an accurate expense report. But the application is not limited to these benefits. It also provides you with many other things that are unique to the software and may not be available elsewhere.