The Internet is a vast pool of useful resources and information. Businesses now have better reach and can grow exponentially within a short period. It has become an essential tool for business organizations to grow and scale more efficiently and quickly.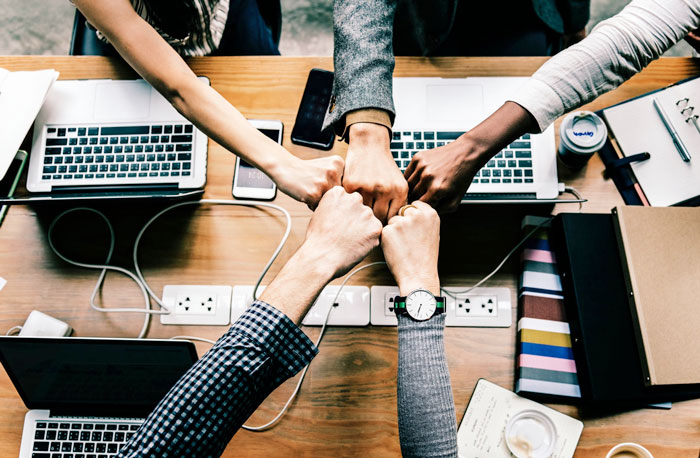 While the success of any business is dependent upon the quality of its offering, various factors affect it, and one of the critical factors is marketing. Marketing not only helps a business in increasing sales, revenue, and growth, but it also helps in making important business decisions by providing useful customer insight. Thus, it becomes important for a business organization to focus on internet marketing in this digital era.
Internet marketing provides some powerful ways and useful strategies that help in connecting with new and existing customers. It also helps in generating new leads and service customers in a better way. Internet marketing not only boosts brand visibility but also increases the reach with minimal limitations.
How does the internet help businesses grow?
Online marketing or internet marketing is different from traditional marketing. Unlike traditional marketing that focuses on channels like print, radio, and television, online marketing utilizes web-based channels that help in gaining and retaining customers consistently.
It utilizes different mediums such as using social media for creating brand presence and engagement or using brand logos, tagline, makes and edit videos, digital graphics, etc. to indulge the customers. It not only bridges the gap between customers and businesses but also opens up a two-way communication channel.
The Internet helps a business to get in touch with customers easily and increase customer interaction. Not only it helps in better engagement but also provides a way for businesses to address the complaints and develop a relationship. One of the key advantages of the marketing business on the internet is that it helps in serving multiple customers at a time without increasing the cost. E.g. Netflix's video streaming service, whether one person is using Netflix or a thousand, Netflix's quality of service remains the same for all.
What are the key advantages of marketing your business on the internet?
Internet marketing provides unique opportunities to all business organizations, irrespective of the size, type, and industry. It successfully thrives a business and helps in converting a lead to sales. It has developed new industries altogether, like eCommerce.
Internet marketing not only helps the multinationals and big organizations but also provide small and medium enterprises with an equal chance to stand against the competition and drive business growth. Some of the key advantages of marketing businesses online are-
Traditional brick and mortar stores require huge capital for marketing and promotion. It is costly to set up a store and run it successfully. Also, geographical limitations can't be neglected. With the advent of the internet, it became possible for business organizations to remain present geographically everywhere without being physically present.
It is easier to set up an online store and create an online presence than actually setting up a brick and mortar store. Businesses can enjoy the big advantages at a much lower cost and utilize limited resources efficiently.
Brand recognition is one of the important factors that affect customer retention. Until and unless a customer recognizes a brand and comes again for getting the service, business growth cannot happen.
Internet marketing allows businesses to serve specific audiences and target customers that are likely to come back again and use the service continuously. It creates a brand reputation that makes it easier to reach new and bigger markets while attaining business growth.
Earlier, only big corporations and large enterprises had access to marketing because it is costly and small or medium enterprises didn't have the required resources. But with the advent of the internet, it is a thing of the past. Marketing a business on the internet doesn't require a huge amount of resources, unlike traditional marketing.
It creates an equal opportunity for all the players and provides the same playing field. It gives a chance to small organizations to perform better and show off their expertise, while it allows big companies to drive innovation and make it accessible to a large number of people at once.
One of the reasons internet marketing is gaining momentum is that it creates a two-way communication channel that allows the customers to interact with the businesses and allows the organizations to cater to the customers' needs. It is a tool that provides the benefit of real-time interaction and increases engagement with the customers.
It helps in important business decision making as it provides important insight into the need of the customers and targets a specific audience. It allows business organizations to communicate more easily and rapidly with the help of different mediums available on the internet.
Internet and Business are Inseparable
More and more companies are coming online because it helps in understanding the customers' buying habits and allows them to draft business strategies that speed up the growth, revenue, and sales altogether. Social media marketing and digital marketing allows business organizations to connect with customers and innovate their business online.
It provides an edge in the highly competitive market. Companies are now using social media platforms like Facebook and are using tools for making Facebook video ads to increase the customer reach. Businesses can now reach a wider audience and geographical locations without any limitations.
Online advertising is now more equivalent than newspaper ads and magazine ads as it serves multiple customers at a time. In this digital era, it is crucial to have an internet presence that not only helps customers but also allows the businesses to offer better service and valuable products.
Conclusion
Any business that isn't online is missing a big chunk of growth opportunities. Internet platforms not only help the businesses to sell products and services efficiently to a broader audience but also allows them to generate more profits at a lower cost. It is definitely the future of marketing!