A new customer can be an exciting prospect. You'll get to introduce them to all of the great features and products of your business, with the hope that they'll love what you're offering and become a life-long patron. This, of course, is the best-case scenario. With some practice and by following these tips, you can help extend the lifetime value of your customers; fostering brand loyalty and trust to make them lifelong customers.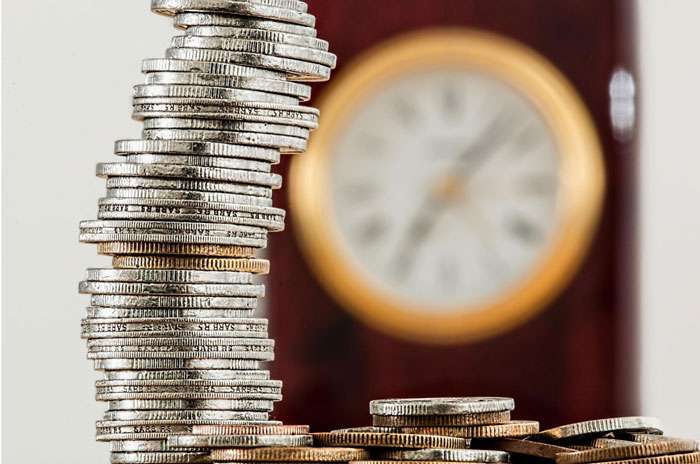 Customize Your Marketing Efforts
The first step to extending the lifetime of your customers is customizing their shopping experience through marketing efforts. With a marketing effort specifically targeted at the customer's purchasing habits, you can not only ensure the success of your efforts but also let the customer know that you're working for them.
A custom marketing email can be as simple as one that addresses the customer by name and includes a promotion or coupon for their favorite products. With a modern point of sales system, you can easily create customer profiles which can assist you in tracking spending habits and even sending those all-important marketing emails.
Knowing your customer is the key to keeping them around. The more you know them, the more they'll feel welcomed in your store, and you'll begin to build the one thing every relationship needs: trust. Once you've gained their trust, they'll be more likely to shop at your store over the competition, knowing they're receiving a customized shopping experience with your brand.
Address Issues Promptly
One of the biggest mistakes businesses make when dealing with customers is not addressing issues quickly and efficiently. When a customer raises an issue, they expect you to handle it with finesse and promptness. A three-week-old issue is likely to send your customer running to the competition.
Social media is a great platform for customers to raise issues, but it's usually best to handle them in private. Your reviews will appear on your social media pages, so you'll want to make sure any negative reviews are also addressed quickly. You can say things like:
"We're sorry you've had this experience with us, what can we do to ensure your satisfaction the next time you shop with us?"
or
"We work hard to ensure customer satisfaction. What can we do to ensure you're satisfied and perhaps win your business once more?"
Showing you care about customer complaints as much as customer praise sets you apart from other businesses. Not only are you willing to own the mistakes you've made, but you're willing to set them right by addressing the issues directly with the customer, and working together to find a viable solution for everyone.
That level of customer service will be appreciated, even by the most unsatisfied of customers. This will earn your business the respect of not only your current customers but also any prospective ones on the outside looking in. Customer service could be the deciding factor between creating a new, loyal customer and losing one.
Ask for Their Feedback
Who knows better what they want from your business than the customers themselves? Post-purchase surveys are an effective way to gain insight into the thoughts of your customers, giving them a voice in the business that will help them feel included. You can send a survey via email after each purchase, once per month or quarterly, or before any big changes occur within your business.
By asking for customer feedback, you'll gain a better understanding of how your customers feel about the products, services, facilities, and most of all, customer service that your business has to offer. Pay close attention to this feedback, and if you start to see a trend in responses, it's probably time to address that particular issue.
Treat Your Customers Like People
Have you ever shopped somewhere and just felt like a number instead of a person? Many businesses, especially large chains, can often make customers feel small or insignificant. Whether it be due to poor customer service or some other factor, making a customer feel like less than a person is a good way to drive them right through the door; and we don't mean the entrance.
Customers are people. They have names, families, and values. It's important; no, vital to your success in business that you treat your customers fairly. Take their needs and concerns seriously, get to know their names and stories. Something as simple as addressing a customer by their first name can go a long way to fostering trust between them and your business.
You're going to run into difficult customers along the way, that's the nature of people. It's crucial that you treat even your difficult customers with dignity and respect. You'll be amazed at how much a customer will respond to a calm, respectful manner.
The Take-Away
Extending the lifetime value of your customers starts with basic respect. Customers are people, not just numbers. They should be treated with dignity, respect, and have their needs and concerns addressed accordingly. If you're looking to create a lifelong patron, the first thing you need to do is show them you're worthy of their lifelong business.
By listening to feedback and customizing the shopping experience, you can show your customers that you're a breed apart from the competition, and their feedback is absolutely valuable to the business. Trust and inclusion make for better customer/business relationships all around.