Many profitable businesses have failed due to a straightforward equation; they've had to pay their bills before their customers have paid them.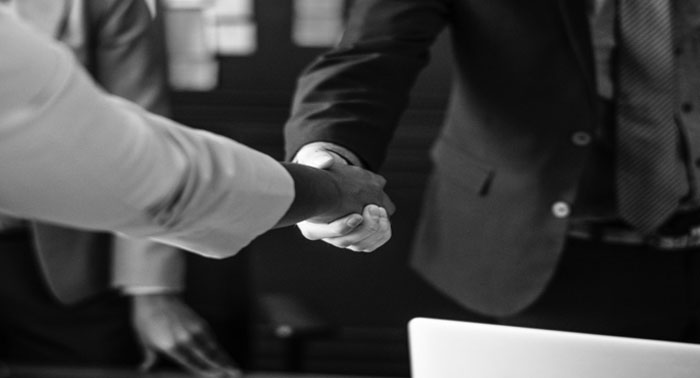 In today's society, there are many options to 'buy now and pay later', but it's not always in our best interests to offer these arrangements to clients.
So, how can you increase your chances of getting paid on time? The first and most important step is go to work on time. Nobody likes people who don't follow time and timelines in general. I stumbled upon an interesting article on BetterHelp about anxiety regarding work. You should definitely read that.
Incentivise upfront payments
The best way to get paid as a business owner is upfront and in full.
You can make this a more attractive option for your clients by giving them a discount or by offering extra value if they pay in this way; for example, they may receive an extra service or an additional product as a reward.
Minimise your risks when offering credit
If you have to offer some form of credit, then make sure that you run a credit check on the individual or the business, with their permission, in advance of agreeing the terms on any significant transaction sizes.
Have an effective invoicing system
If it's impossible to get all the money upfront by card payment or a bank transfer, then make sure that you are using an invoicing system that makes life easy for you.
Use an invoicing system that offers your clients as many options to pay as is practical, and that automatically chases the client if they are late paying you.
Have the client sign an agreement to make payments on specific dates. Ask the client to specify where to send the invoice, and the name of the person who will pay it.
Avoid waiting until the end of the month to send your invoices; get them out as soon as possible, and make the payment due date very clear. Also specify what rate of interest you will apply on late payments.
Direct debits for ongoing payments
Using invoices for ongoing payments relies on a person manually paying your invoice each time it's due, which involves a number of risks. Instead, present direct debit as the only way to make regular payments. If they enquire about invoices as an alternative option and you are comfortable taking that risk, build in additional pricing in recognition of the higher level of risk. The client will then have an additional incentive to opt for direct debit.
Have a human call them
If the worse happens and a customer on credit terms stops paying you, have a designated member of the team call them. This member of staff should be someone with an empathetic but firm personality, and ideally someone who has no other touchpoints with the client.
Weigh up the pros and cons of court action
If your attempts to reconcile with a customer who has defaulted on credit with you are not successful, you can consider court action.
Consider the pros of how likely you are to receive your money alongside the downsides of pursuing the debt, such as the fees it will cost you, the time it will take and the emotional toll. For smaller amounts, it's often more beneficial for your business if you write them off as losses and instead invest your time in securing better clients.
Make it effortless for customers to pay you
One of the most effective routes to getting paid on time is to make it very easy for customers to pay you. Make sure that you partner with a payment solutions provider that offers a range of payment solutions to meet your needs.
For example, if you are on the road a lot, consider a mobile card machine. Make sure that you offer secure online payments through an eCommerce Payment Gateway and have a card machine in-store that accepts contactless payments.
Give yourself a credit option
One of the worst energies to project as a business owner is desperation. If a prospective customer senses that you need their money, they are likely to run a mile. Consider giving yourself peace of mind by building up an emergency fund in your business that will help you in the event of a cash flow emergency.
If that isn't feasible in the short term, then see if your payment solutions provider will offer you a flexible credit facility such as a cash advance or merchant funding.
If you manage your customers' payments well, and you negotiate favourable payment terms with your suppliers, then you should not need to dip into your emergency fund or your credit facility for cash flow purposes.
Use faster card processing
Make sure that you work with a payment solutions provider who won't hold onto your money; look for a provider that offers faster card processing. For example, payments solutions experts UTP Group have a same day funding system which gets your money to you as fast as within an hour.
Conclusion: protect your cash flow at all times
As business owners, we run our businesses to solve problems for people, and quite often we are willing to go out of our way to help people and offer an excellent experience. Do not let this positive character trait become an excuse for allowing customers to put you at a disadvantage based on how they pay; at its worst, this could put you out of business.
Instead focus on incentives to get paid as much upfront as possible; you'll often find that the clients who are the best to work with are happy to do this. Work with an excellent payment solutions.