Access control is a staple in any commercial security system and can also be beneficial for home security. If you're looking to implement access control for your security system, you need to know about emerging trends in the access control industry.
Ready to learn how upgraded access control can improve your security strategy?
The security world is ever-changing, and security threats are only becoming more advanced. Keep reading to learn how upgraded access control can modernize and futureproof your security strategy.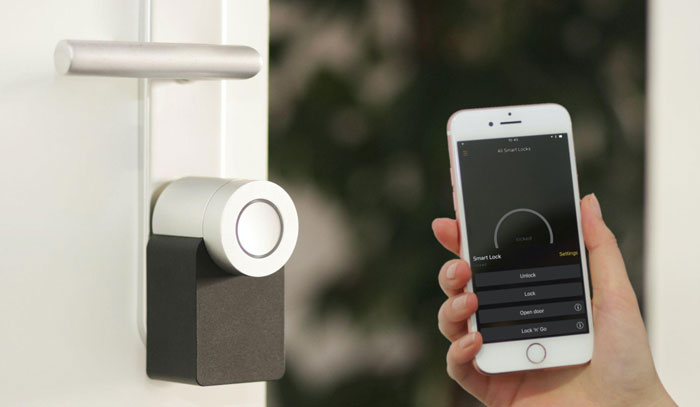 Photo by Sebastian Scholz (Nuki) on Unsplash
Mobile Credentials And MFA
One of the most significant developments in the modern access control industry is the adoption of mobile credentials. Mobile-first access control eliminates the need for keycards and fobs. Instead, users enter using digital access cards stored on their mobile devices.
Mobile access credentials can benefit your business security strategy in the following ways:
Making access more convenient – employees can enter with their hands instead of fumbling around for their fob or key with their hands. The access reader can detect employee access credentials using WiFi, BlueTooth, and cellular communication. This way, the employee can enter quickly, and traffic will run smoothly into your building. Also, their security won't be at risk while searching through their pockets.
Making access more hygienic – when your employee enters using remote communication methods, they don't have to touch a button or keypad. They need only wave their hand over the motion sensor in the access reader. The touchless entry makes your employees feel safer and ensures your company's policies prioritize employee health.
In addition to improving daily operations for your employees, mobile credentials also provide MFA for your building's access control system. In addition to detecting access credentials, your access control readers can see the device the employee is using, ensuring that the credentials are registered on an employee device.
"We recently have gotten our security system upgraded with HID. It allows my staff and I to open the office doors with either our Iphone's or Apple watches. The convenience factor is just awesome! I no longer have to get more employee FOB cards when I hire new staff members. The icing on the cake is how sanitary the process is-I run a doctors office so I am constantly looking for ways to make our space more sanitary!" Linda Khoshaba | Endocrinologist in Scottsdale
Eliminating Replacement Costs
When you opt for a keycard or fob access control system, you must be prepared to pay replacement costs for these credentials. Below is a list of several instances when keycards and fobs need replacement:
When the employee loses their keycard or fob.
When a keycard or fob is stolen from an employee.
When an employee leaves the company without returning their fob.
When you need to onboard more employees to your system and create new fobs.
These incidents may occur regularly, resulting in hefty replacement costs over time. You can eliminate these costs by investing in a mobile-first access control system. When an employee joins the company, they need only download access credentials to their mobile device. If they lose their device, they can redownload the credentials to their new device by registering it with your security team. There is no additional charge for new credentials.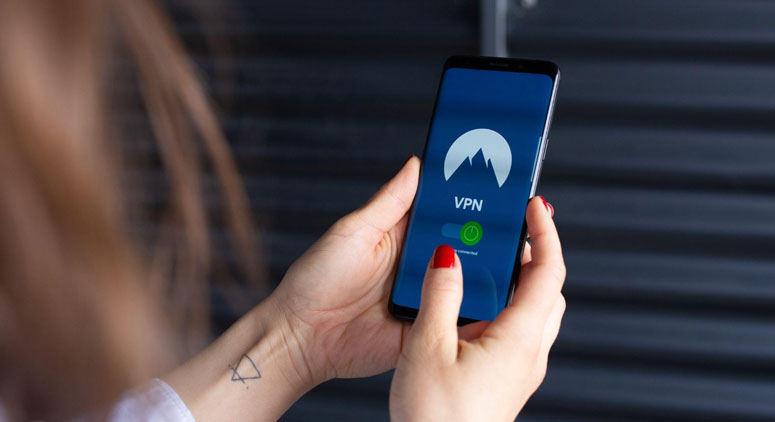 Remote Security Management
The mobile-first access control technology is only possible with a cloud-based access control system. Opting for a cloud-based access control system provides you with the following benefits:
Remote visibility – your security team can view access logs from anywhere using a mobile app or browser-based control center. If a user has attempted entry too many times unsuccessfully, your security team will receive an alert to investigate the issue or assist the individual.
Remote operation – if a visitor needs to enter the building, your security team can unlock the doors remotely, allowing them to enter without wasting time traveling to the building's entrance. Additionally, if doors are left unlocked, your security staff can lock them from anywhere to minimize risk. For example, school campuses use classroom lockdown solutions to remotely manage their building security with a mobile-first access control system.
Remote onboarding and offboarding – if an employee's credentials are stolen, your security team can respond quickly and revoke their credentials from anywhere to prevent a security breach. Additionally, they can onboard employees from anywhere for convenient and speedy admin processes.
HR Integration For Onboarding And Offboarding
One of the significant benefits of a cloud-based and mobile-first access control system is open API integrations. You can integrate your access control system with your HR database using API integrations. This way, when an employee's employment status changes, you can automate the update of their access permissions.
If you automate this process, you can ensure that no employees slip through the gap, and they will not retain access to your building following the termination of their employment. Additionally, suppose you're implementing role-based access permission. In that case, you can ensure that employees do not need to wait for their promotion to be reflected in their access permissions – which could hinder productivity in their new role.
Summary
Mobile-first security is the future. It provides convenience for daily building users while improving security management. By remotely operating security tools and automating administrative processes, you can ensure your cyber and physical security staff is maximizing their productivity and equipping them to respond to security threats. Consider applying mobile-first technology to protect your business against the modern threat climate.