The day has finally arrived. The latest PlayStation 5 console has been released, after a lot of excitement and anticipation. Sony presented a new addition to the PS family at its Future of Gaming event.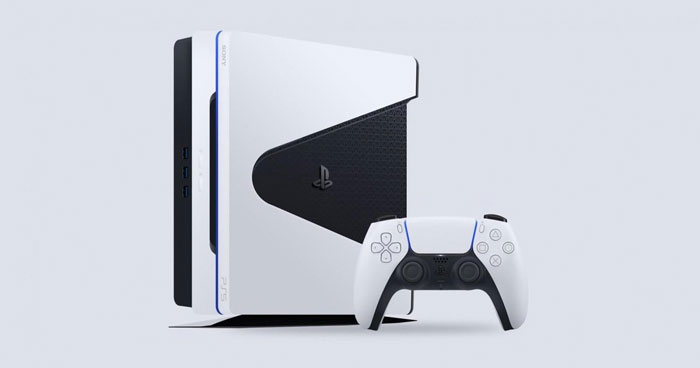 One thing that caught special attention was their new DualSense controller, which has caused both enthusiasm and skepticism. Moreover, the company also presented new high-quality gaming gear, such as HD cameras, Pulse 3D wireless headsets, and a remote controller charging station.
In this article, we will discuss PS5 features, equipment, and the backlash surrounding this release.
What's New and What to Expect
There will be two different PS5 releases – standard and digital edition. The only difference between the two new models is that the ladder, digital edition, doesn't have an Ultra HD Blu-ray disc drive. That means users who purchase the digital version won't be able to load games from discs.
When it comes to appearance, both models are nearly identical. The design is quite sleek and futuristic, as expected. White and black are prevailing colors, and the console can stand both horizontally and vertically. The console is expected to launch between October and November 2020. When it comes to specs, let's get more in-depth about it.
Hardware Specs
| | |
| --- | --- |
| GPU | 10.28 Teraflops, 36 CUs @ 2.23GHz (variable frequency |
| GPU Architecture | Custom RDNA 2 |
| CPU | AMD 8x Zen 2 Cores @ 3.5GHz (variable frequency) |
| Memory/Interface | 16GB GDDR6/256-bit |
| Memory/Interface | 448GB/s |
| IO Throughout | 5.5GB/s (Raw), Typical 8-9GB/s (Compressed) |
| Expandable Storage | NVMe SSD Slot |
| External Storage | USB HDD Support |
| Internal Storage | Custom 825GB SSD |
| Optical Drive | 4K UHD Blu-ray Drive |
Additional Features
"Will I be able to use my PS4 games on a PS5 console" was among the most asked questions by excited users. And yes, we have good news – you can directly port PS4 games to your new PS5 console.
Another notable feature is 3D audio support. This addition is going to create a cinema-like experience when it comes to sound. Sony's Head-Related Transfer Function will enable more accurate sound positioning. Basically, it's a form of integrated machine learning that promises to provide users with unforgettable sounds.
Accessories
As per usual, a new console means new cool accessories. Sony has revealed a couple of different additions to the PS5 family, namely:
An HD Camera
Pulse 3D Wireless Headset
Media remote
DualSense Charging Station
Price
Although Sony hasn't revealed the exact console price, there have been some leaks and speculations about it. It is said that the 1TB version of the PS5 console will cost somewhere around $763, while the 2TB version is expected to be even more expensive.
Which Games Will Be Available?
GAME TITLE:
RELEASE DATE:
 
NBA 2K21
Fall 2020
Marvel's Spiderman: Miles Morales
Holiday 2020
JETT: The Far Shore
Holiday 2020
Godfall
Holiday 2020
Bugsnax
Holiday 2020
Hitman III
January 2021
Grand Theft Auto V
2021
Stray
2021
Goodbye Volcano High
2021
Ghostwire: Tokyo
2021
Resident Evil 8
2021
Pragmata
2022
Horizon: The Forbidden West
TBA
Gran Turismo 7
TBA
Ratchet and Clank: Rift Apart
TBA
Project Athia
TBA
Demon's Souls
TBA
Returnal
TBA
Sackboy: A Big Adventure
TBA
Destruction Allstars
TBA
Kena: Bridge of Spirits

TBA

Oddworld Soulstorm
TBA
Solar Ash
TBA
Little Devil Inside
TBA

Deathloop

TBA
Privacy Concerns Regarding the PS5 DualSense Controller
The specs, in combination with new features and accessories, have created tremendous excitement and anticipation. However, some privacy concerns were expressed in regards to Sony's new DualSense Controller. One DualSense Controller's standout feature was a built-in mic for a more convenient experience. The idea behind it was to remove the need for purchasing and using headsets.
Moreover, it will use advanced sound filtering technology, which will be able to identify and differentiate the players' voices. As expected, many were concerned about having the controller mic on at all times. Some users were scared that the advanced sound filtering technology will enable Sony to have and use a copy of their voice.
Although these concerns are valid, we have to take into consideration the fact that we all carry digital devices with sound recording technology at all times. If you take appropriate security measures, such as installing a VPN, you should be good-to-go. There are a lot of great VPN providers on the market that will ensure that your privacy remains intact. Moreover, some companies are even developing custom PS5 VPNs, so make sure to check those out as well.
PlayStation has been around for a while, enabling users to have high-quality fun while playing top-notch games. Recent technological innovations are like a double-edged sword. If we want more innovative, interactive features, we will have to give up more privacy in return. Regardless of this trade-off, if careful enough, you shouldn't have any serious privacy concerns. Download your favorite games and enjoy the new PlayStation 5 era.