Technology is changing the way we interact with our pets. With the help of smart devices, we're now able to monitor activity levels, calories burned, food intake and a myriad of other things.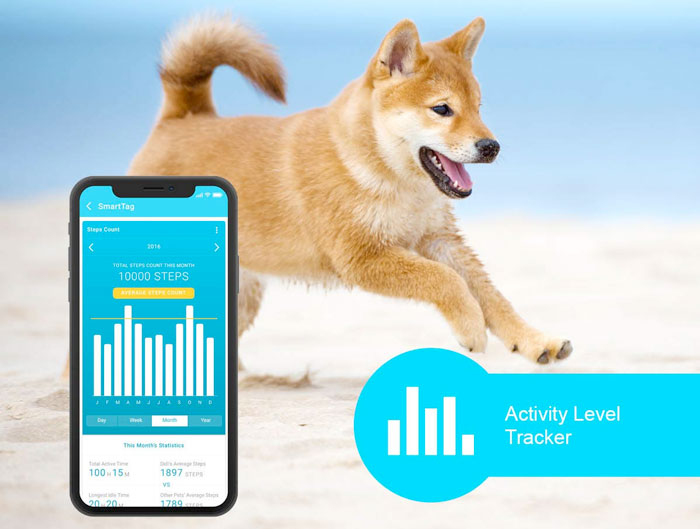 We recently sat down with Dr. Alfred Ng, Ph.D (MIT) and PETBLE CEO to discuss the state of wearable tech for pets and how it's changing the face of veterinary care.
"One of the biggest challenges of caring for animals is that they can't talk to you. They can't speak up if they're not feeling well, they can't tell you what their symptoms are. Innovative products like the PETBLE system and other technologies like it are able to collect data about our pets and give veterinarians and pet owners the the tools they need to identify abnormal behaviors and potential health problems."
Designed for use on dogs and cats, PETBLE's Health Monitoring System allows multiple pets to feed from the same bowl when paired with the SmartTag. The SmartBowl was developed with an integrated scale, so that each pet's food can be deducted from the bowl independently with their SmartTag's unique ID.
The SmartTag has a built-in 3-axis accelerometer that monitors activity levels, sleep, calories burned and steps taken throughout the day. The data is synced to the app automatically and provides daily, weekly, monthly analytics about a pet's activity level. Pet parents are notified via the app if their pet's activity drops below a certain level and detects any abnormalities.
The SmartBowl uses algorithms to analyze your pet's food intake and provides feeding guidelines and nutritional recommendations based on your pet's age, weight, height and breed. The app database incorporates hundreds of major pet food brands to provide you with the most detailed nutritional information on its ingredients, calories, vitamins, and fats.
Dr. Alfred Ng, an animal lover who also has a PhD in Computer
Science from MIT who together with his energetic young team of engineers and
veterinarians, were able to develop the PETBLE SmartTag and PETBLE SmartBowl
after several years of R&D and user research.