Fantasy cricket has become one of the most popular sports online. Cricket is an emotion for many sports enthusiasts, especially in a country like India. People do not take their eyes off the TV when a match begins. With fantasy cricket, fans can now indulge in the game more personally. One has to make a virtual team of eleven real players for every match.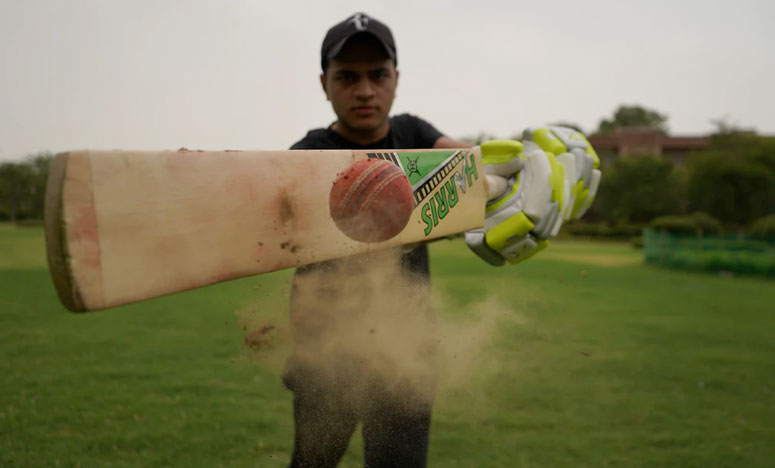 However, to win in fantasy sports, one needs to be well-versed with real cricket and the format of the game. Your fantasy team will score points based on the performance of players in the actual match. Hence, the higher the points, the higher the winnings! With thorough research and authentic fantasy cricket tips, a person can win easily. Let's discuss some of the best fantasy cricket tips and tricks.
Go Through Recent Performance Of Players
Many people tend to go for the big-name while selecting the team. But this strategy can directly affect the versatility of your fantasy team. Go through the recent performance of pliers and see how their form is in this season. Check the new players and make your team as varied as possible. If you get hung up on selecting only the big names, you will also have to give away most of your credit points.
Evaluate Weather Reports and Pitch Conditions
People tend to overlook two of the most critical factors that can make or break the combination of teams they select- Weather and pitch. Get an idea of both of them through updated news and weather predictions at the venue of the sport, and then choose your team accordingly. For instance, if the pitch is dry, then go for spinners. Similarly, if the weather prediction is overcast, then go for seam bowlers.
Choosing The Right Top Order Batsmen
The top-order batsman plays the most balls when there are only limited overs. Hence, it is crucial to choose a batsman who is in his best form for the league. Your team will earn maximum points through your top-order batsmen. You can gauge players' performance through their past history as top-order batsmen and then make a choice. Moreover, the latest cricket news and fantasy cricket tips will help you in selecting the proper top-order batsmen.
Selecting Captain And Vice-Captain
When it comes to forming a team, the captain and the vice-captain are the ones that can make all the difference in your team's dynamics. It will be wise to select players who are outstanding all-rounders and great team players. If you are not aware, the captain gets 2X points, and the vice-captain gets 1.5X points. Hence, do not make a mistake in selecting these players for your fantasy team.
Toss
Regardless of someone's knowledge in cricket, one thing that everyone knows is that winning the toss gives the team an edge over the competition. After the toss, the fantasy player will have a clear picture of the confirmed players that are going to play the match. The current fantasy bet system is flexible and allows you to take in the toss for making any changes. Hence, be patient and analyze the toss-winning team and then get ready for the game.
Create Multiple Teams
If you think that by focusing all your energies on building a single robust team, you will easily ensure more points in fantasy cricket, then you are in for a surprise. There is always an element of luck and last-minute changes that can throw away all your effort in building a single team. Hence create multiple teams and use the one that best suits the current match requirements. You may need to invest more, but his tip can save you from losing massively.
Keep A Track On Latest Updates
Cricket is a dynamic sport, and even a change in the coach of a particular team can impact their performance significantly. Hence, keep a tab on all the latest happenings in the teams, management and matches. This will help you in making an informed decision about team selection right before a game. You may think that you are proactive, but extra efforts are required to get the information as early as possible to have the edge over your competitors and win more fantasy points.
Conclusion
Fantasy cricket has become a phenomenon among cricket enthusiasts. People are now able to use their knowledge and interest in cricket over the virtual platform. With the right fantasy cricket tips and understanding, a person can make better decisions and earn more fantasy points. Therefore, keep all the above tips in mind for making an informed decision in fantasy cricket.