The internet today is a boon for just about everyone, as it delivers information on demand in a matter of seconds. That said, this lifesaver has some inbuilt flaws that makes the device one is using prone to attack from snoopers and hackers. Installing a VPN, or virtual private network, is a simple software that can change all this for you!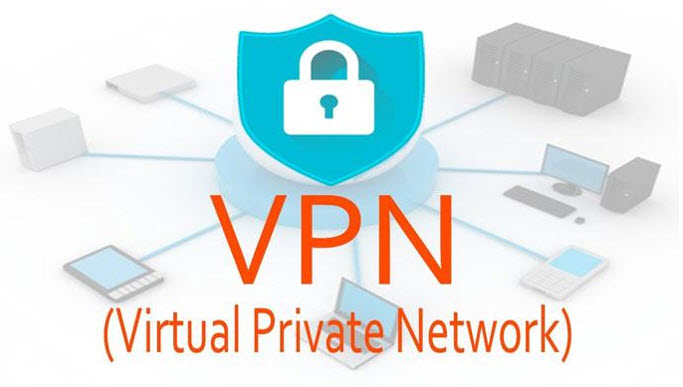 Simply speaking, a VPN creates a private network for your devices by using a public internet connection. This is made possible by establishing a connection which scrambles all data you send over the internet, meaning that nobody can read what you are doing online, not even your internet service provider (ISP).
When you are using a public WIFI, it becomes easy for cybercriminals to monitor your account as the network is unsecured. Anybody within a few hundred feet can get access to your private account with the right knowledge and tools. They can view your comments with friends, your bank account and even your password. But if you are using a VPN, even if any sensitive information gets stolen, no one will be able to decipher it as it is encrypted.
A VPN works by directing all the internet traffic through one of its servers, from where it first gets encrypted. For example, if you may want to access a server in the US from India, all the traffic to the US will go encrypted and even your ISP will have no clue as to where you are or track you in any way. The site will always see the VPN server as the origin of traffic and not your device.
To safeguard your data, it is important to choose a VPN that meets your needs, both on performance and security. While doing your VPN comparison, look for features that offer:
Kill switch: If your VPN connection becomes unstable, an automatic kill switch will kick in and disconnect the internet to prevent data from leaking out, till the connection is restored.
256-bit encryption: This is the highest encryption available for protecting browsing and personal information activity. In short, it makes data impractical to crack. A normal human being will need multiple lifetimes to do it.
Customer support: The best VPNs will offer 24×7 customer support through phone or live chat on their sites.
Large coverage: You must buy a VPN which covers the maximum number of servers across the globe. This will allow you to access geo-blocked content from any country and will also ensure a server nearby when you travel.
Multiple connections: Your VPN subscription should be able to cover multiple appliances of the household without having to sign up for a new account.
The most important role of the VPN is to protect data. Crooks are constantly changing techniques to commit online frauds and stay ahead of the authorities. This usually occurs when a customer is making an online purchase portal and never gets what they ordered. Unauthorized personnel breach the data and make use of this to do fraudulent deals.
A VPN works by establishing encrypted connections between devices by setting up encryption keys. These keys then code and decide all information, which then makes the connection private even from s public internet platform. It is important to remember here that even though VPNs make connections private, some VPN features can introduce latency, which could have an effect on performance and even security.
VPNs are being widely used these days by people and companies with remotely distributed workforces to add an extra layer of security and privacy on the internet. Even though hackers are dangerous online attackers, using a good VPN and keeping your information encrypted will go a long way in securing a reliable connection.