The rapid of evolution of technology has brought numerous marketing channels, tools, and resources for marketers today.
From SEO to social media to video marketing, there are around fifty different marketing categories available for marketers. Not to mention the new marketing methodologies and technologies, that are being introduced almost every year.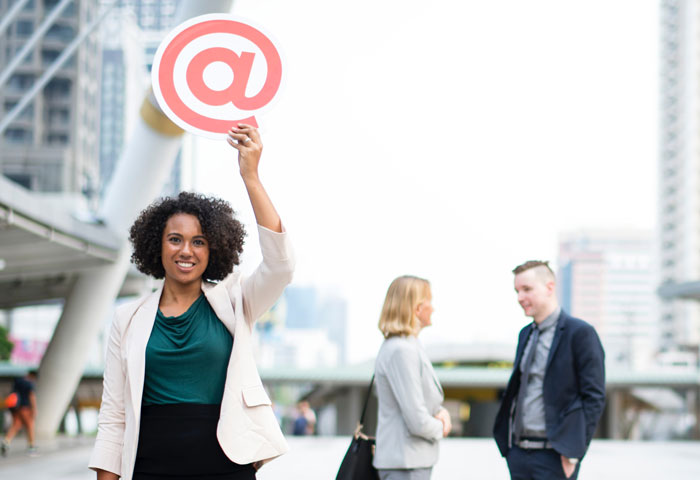 But despite this plethora of marketing resources, there's one marketing method that has remained relevant and successful through the years: email marketing. And that's not entirely surprising considering the ubiquity and utility of email accounts. Almost everyone using the Internet has an email account.
Contrary to what naysayers and unimpressed claim, email marketing remains a very powerful and effective marketing technique. Email marketing delivers an impressive $38 in ROI for marketers. And with over 3.8 billion active email accounts worldwide, as per estimates of Radicati, it continues to be the channel with the widest reach.
However, to fully realize and harness the power of email marketing, one must ensure that every email address in the contacts list is accurate. Sending email messages to faulty, erroneous or inactive email addresses can actually be dangerous. It can backfire against your entire marketing campaign and cause headaches later. This is where email address validation comes to the picture.
Why you need email validation system?
Undeliverable or bounce emails can negatively impact the effectiveness of your marketing campaigns by hurting your sender reputation or sender score.
The sender score plays a major part in your email deliverability. ISPs use this rating to determine whether the emails you send will be directed to the inbox or filtered to the spam folder. The higher sender score, the higher the chances of your email messages being sent to the inbox. Conversely, the lower the sender score, the higher the probability of the email messages getting stuck in the spam folder.
To avoid damaging your sender score, you have to implement measures that will ensure the successful delivery of emails. Email address validation and verification system are one of the best ways to clean up your database. This is an essential step in improving sender reputation – and ultimately the effectiveness of your marketing campaign.
In addition, email address validation removes the dangerous gauntlets that prevent emails from reaching their intended destinations. These challenges to email deliverability include dead email addresses, complainers, bogus, and spam traps.
What are the benefits of email validation system?
Validating and verifying email addresses also have other benefits that include:
By removing inactive and invalid addresses from your contacts list, you increase the chances of the emails being delivered. It should also avoid hard bounce, which is one of the primary reasons for a drop in sender reputation. Hard bounce is frequently caused by sending email to an inactive or invalid email address.
Identify inactive, erroneous and fictitious email addresses
Regularly 'cleaning your list' can help segment inactive email addresses. This proactive approach should avoid hard bounce on your next campaign. Validating newly acquired email addresses is also recommended to avoid fictitious accounts, and to identify and correct typos.
Reduce spam trap hits and complaints
Every time an email message you sent is marked as spam, it takes a dig into your sender reputation. Ideally, you need to maintain a spam complaint rate less than 0.1% or less than one spam complaint for every 1,000 email messages. Sending relevant content to users in your email list can help minimize spam complaints.
However, there are some email accounts that have a higher probability of marking emails as spam. These are known as spam traps or complainers – and must be avoided at all cost. Email validation system automatically flags these email accounts thereby preventing you from sending an email to them.
By weeding out unwanted email address, you can cut the costs associated with sending your email, especially if you're using paid ISP services. Additionally, it is easier to manage a mailing list with fewer but high quality contacts than a voluminous list with unengaged email accounts. With fewer emails to send, you also get better deliverability and increased open, click, and conversion rates.
Above-mentioned are some of the benefits of using email address validation. If you are planning to use email marketing, make sure to invest in real-time email validation services. Filtering out bad email addresses at the point of collection can go a long way. It prevents fictitious and erroneous email addresses from sneaking into your database and wreaking havoc in your email marketing campaign.