In almost all industries, businesses should find a way to maintain a competitive edge to stand out from the rest. Most workplace units focus on marketing, sales, and growth, but frequently overlook the importance of operational processes that keep an organization running. In most cases, the document approval workflow is one of these aspects.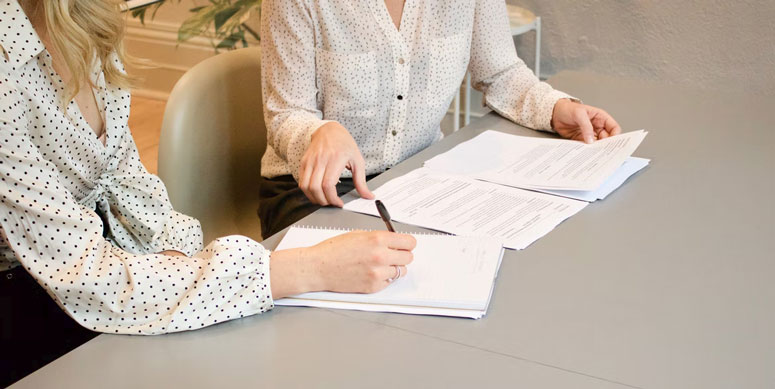 As documents accumulate, they can become a bottleneck, which can be an inconvenient ordeal for your organization. The approval workflow will require attention to ensure the smooth operation of your business. Streamlining overall business operations and maintaining order in your work processes is essential. Sadly, not all companies can achieve this.
Using electronic signatures to improve overall productivity is one of the simplest ways to streamline document workflows. Generally, it allows the signing of documents online or gathering signatures from others easily. You might want to consider checking out providers that offer free electronic signature to know how it works and if it fits your daily operations.
A Close Glimpse At Document Approval Workflow
Document approval workflows are rules or protocols for collaborating, reviewing, approving, submitting, and monitoring documents in an organization.
In most circumstances, the process includes tasks frequently used when analyzing substantial purchases, huge contracts, human resource rules, and other official correspondence between project or transaction partners.
Ways To Streamline The Document Approval Workflow In Your Company
Making the necessary changes to the document approval workflow in your organization will take time and effort. Aside from utilizing electronic signatures in your daily operations, there are crucial ways to keep in mind to ensure your organization is on the right path.
Here are several insightful ways to streamline the document approval workflow:
1. Use An Appropriate Management System Or Infrastructure
One way to effectively manage the document approval workflow in your organization is to tap into the right document management system. Generally, it's a platform that assists your company in storing information while organizing it electronically in an efficient manner. A well-structured system allows you to conveniently browse documents, add remarks, and delegate tasks to employees.
Lacking a solid system will make team collaboration and performance analysis challenging. Today, you can find an array of reliable document management systems. It may be best to look for one with a digital signature feature to ensure convenience.
2. Determine Internal And External Documents 
Various types of businesses typically deal with diverse forms of documents. Following the implementation of the appropriate system, the next step is to identify important documents that are part of your daily business operations.
Internal and exterior are the two major categories of documentation. Materials pertinent to your internal business operations, such as client data, processes, or deliverables, fall under the internal category. The external category includes documentation relevant to customers and stakeholders, such as contracts, legal documents, or client proposals.
3. Define The Workflow Approval Steps
The next step is determining how the various documents that require support will flow through the approval process. For example, when one of your sales representatives has a document to process, you designate who'll receive it.
In general, the process clearly defines the actual workflow lifecycle. In layman's terms, it's how the documents will progress once they've been initiated. Depending on the system you'll be using, you can customize the due dates and email notifications.
4. Assign The Workforce The Responsibility Of Document Approval, Management, And Submission
Once you establish the workflow for the approval process, the next task is assigning the responsibilities, which can be categorized as submitters, approvers, intermediaries, and managers. Once completed, submitters are responsible for submitting documents for approval. The approvers will either approve or reject the submitted documentation and communicate if there are any issues with the format or content.
Intermediaries or editors act as liaisons between submitters and approvers. They're responsible for reviewing documents and recommending changes, if necessary. Generally, they provide feedback to improve the quality of submitted materials and prepare them for endorsement by the approvers. Managers or workflow administrators oversee the entire approval process to ensure that everything runs smoothly and that everyone completes their tasks correctly.
5. Set Up Approval Protocols For Your Workflow
Setting up approval practices will ensure that all documents follow the mandated standards, depending on your business requirements. Aside from having a reliable document depending on your business requirements. Aside from having a reliable document management system, you also have the option to utilize conditional rules to indicate specific workflows for attention or make approvals automatic.
Final Thoughts
When you have a well-structured document approval process, it'll work wonders for your business. Generally, it can help save time, effort, and expenditures by significantly cutting down on errors and the potential for miscommunication. Considering these valuable insights in streamlining your document approval workflow, they'll guide you in making the necessary adjustments to ensure efficiency in no time.