Apple is known to provide the best security. Still, many iPhone users have started the use of VPN because it gives them an added layer of protection along with several other benefits.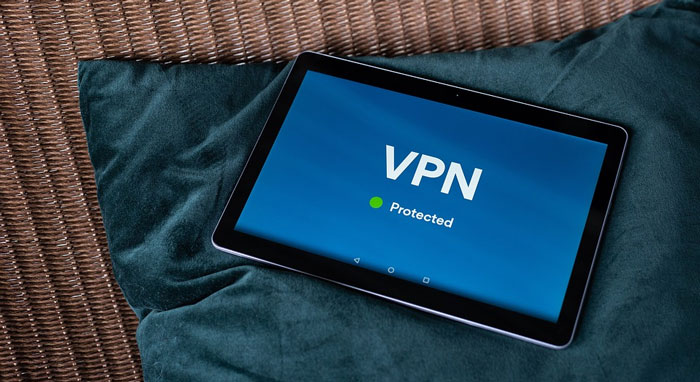 In the past, it was not easy to install a VPN on your iPhone because of the complicated settings. However, nowadays, VPN apps come with settings to connect to a server of your choice automatically.
Before we discuss why a VPN is a must for your iPhone, let's understand what a VPN is.
What is a VPN?
A VPN consists of a series of virtual connections that encrypts the data as it travels between the client browser and the web servers. It uses several technologies like point to point tunneling protocol (PPTP), IPSec, Layer 2 tunneling protocol (L2TP), and others to tunnel data packets and encrypt the data. A VPN helps you to establish secure connections using a public internet connection.
Now that you have understood what a VPN is, let us discuss why it is so useful. Here are the top four reasons why you should have a VPN on your iPhone.
1- Bypass Geo-Blocking
Accessing geo-restricted content is one of the top reasons why people use a VPN on their iPhone.
Movie streaming services like Netflix, Hulu, Tubi, Hotstar, and others block access to content based on the user's location. For example, if your Netflix subscription is for the US and you went on a vacation with your family to the UK, then Netflix will not allow you to access the US database of movies because your location will be tracked as the UK.
Streaming is one of the reasons VPN services are so useful. You can use a free VPN for Netflix to unblock your favorite TV shows and movies and continue to watch them hassle-free, irrespective of your location.
2- Keep Your Data Secure
Due to the ongoing Covid-19 pandemic, most of us are working from home. We are regularly using our smartphones to check our emails and exchange critical business data.
Now, imagine if the data gets stolen due to network vulnerabilities, it would be disastrous for your work and for the company you are working for. Possibilities for hacking and data leaks can't be ignored.
A smartphone VPN helps to keep the information secured by encrypting your data. It is a must for internet privacy. You can surf the internet anonymously as the VPN hides your original location. ISP or hackers looking to invade your privacy can't steal your data because a VPN conceals your real IP address.
3- Bypass ISP Bandwidth Throttling
Are you annoyed at slow internet speeds? Your ISP might be the problem. ISP or Internet Service Providers might intentionally slow down your internet speed to minimize bandwidth congestion and regulate internet traffic. This process is known as "ISP Throttling." Such measures are taken at some locations, depending on the traffic congestion.
You can easily bypass ISP throttling using a VPN without any caps on your upload or download rates. Utilizing a VPN to browse the internet allows you to use a different location than your original IP. Your ISP can't track down the IP address and hence can't slow down your internet speeds.
4- Get Better Deals on Online Shopping
Do you know that online shopping sites change their pricing dynamically based on the user's location? You might be surprised to know this, but major online shopping portals indeed show different prices to the same products to users depending on their location.
For example, if limited product inventories are available for a particular product on a specific location, that product would be priced higher.
Similarly, the price of plane tickets varies depending on your location. You can get a better deal if you use a VPN to hide your original location. Next time, when you use your iPhone to book a plane ticket, don't forget to use a VPN because you will get cheaper plane tickets this way.
Having a VPN on your iPhone restricts the shopping servers from tracking your IP address and your location. Hence, they can't change their pricing, and you always get better deals on online shopping.
Final Thoughts
If you are concerned about your internet privacy and do not want your ISP to have access to all your browsing data, you should start using a VPN on your iPhone. A VPN ensures that you don't leave any digital footprints on the internet. You can browse Netflix without any geo-restrictions, keep your data secure, get better deals online, and speed up your internet speed. Without a doubt, you should get a VPN for your iPhone at the earliest.