Whether you are traveling abroad on vacation and want to access online content from back home – or you want to access geo-restricted content from overseas from the comfort of your own home – the solution to the problem is a Virtual Private Network (VPN).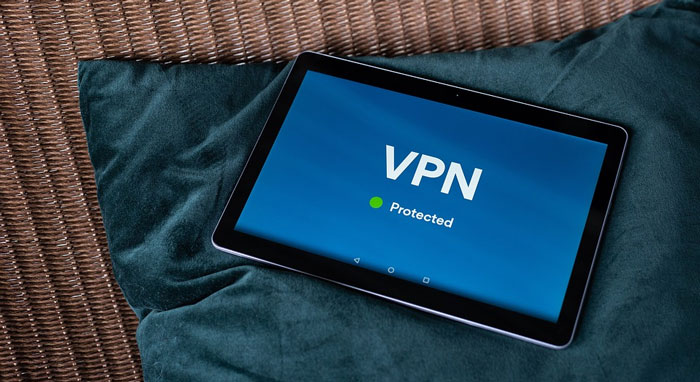 A VPN is an online subscription service that lets you pretend to be in a different country. It works by concealing your actual IP address and replacing it with an IP in a location of your choice. Market-leading VPN providers have a large choice of servers located all over the world. This allows you to pretend to be where you want to unblock content from that geographic area.
To use a VPN you must first subscribe to the ideal service for your needs service and then download the VPN software onto your devices. The vast majority of premium VPNs will allow you to use the software on anything between three and six devices simultaneously. This means you can use the VPN to unblock website content on a smartphone, tablet, laptop, and desktop if you prefer.
Although it is possible to get a VPN for free, it is worth noting that free services tend to create a revenue stream from their user's data. This is far from ideal because a VPN is supposed to also provide you with privacy. In addition, free VPNs tend to provide outdated encryption and slow connection speeds that are not suitable for data-intensive tasks such as streaming.
This means that using a free service can be a good way to get a sense of how VPN technology works; it will never give you the performance you receive with a paid service. What's more, a paid VPN service can cost as little as $3 per month – meaning that you can get strong privacy and unblocking capabilities for a very affordable rate.
Speaking of privacy, in addition to unblocking content by concealing your location, a reliable VPN encrypts all the data coming and going from your devices. As a result, your Internet Service Provider is unable to tell what you are doing online. This gives you the digital privacy you need to unblock content (that you aren't really supposed to be able to access) without being found out.
So, what kind of content might you want to unblock? In some countries, websites are censored by the government. If you live in or are visiting a country that restricts access to content – you will need to use a VPN to pretend to be elsewhere. This will allow you to easily escape the bubble of government censorship to access news and other unbiased content.
Other people use VPNs to unblock more content on their Netflix library. Each country has a completely different catalog of titles – and some are much smaller than others. With a VPN you can easily connect to a country like the US to watch hundreds if not thousands of more TV shows and movies.
For many people, unblocking regional TV stations such as the UK's BBC iPlayer is a fantastic reason to use a VPN. With a VPN you can unblock regional TV stations from around the globe to watch geo-restricted TV stations in Australia, Canada, Italy, Germany, or anywhere else that you prefer. As a result, it is possible to unblock streams of sports competitions that you wouldn't usually be able to see.
A VPN can even help you to make savings while shopping online by letting you take advantage of regional deals and prices. Finally, a VPN will also come in handy for accessing important geo-restricted services from back home when you are overseas. A VPN, for example, can make it seem like you are back home so that you can use geo-restricted online banking services or other websites that are only available in your home country.
No matter where you are – or what you might want to do online – a VPN is a unique and versatile service that will give you a lot more freedom. So, if you are sick of getting notifications that inform you that content is unavailable; consider getting a VPN to bypass the problem.