Today, running a business without a well-designed website is as good as the road to the downfall of all your efforts. The importance of having a website for any business cannot be overstated. Most people today before purchasing any product and service have to measure the reliability and credibility of your firm. Also, most purchases these days are done via the sites, meaning that there is a need to integrate the best hosting site for your website.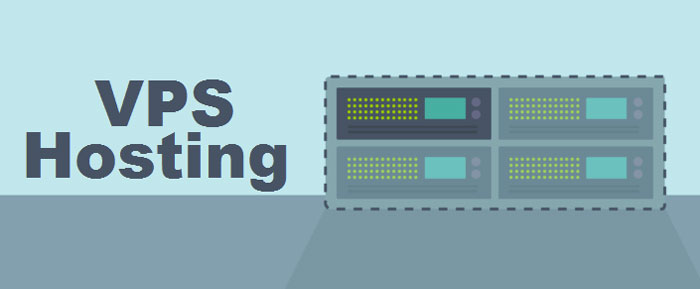 There are three main types of web hosting which include shared web hosting, dedicated web hosting and virtual private server hosting. Shared hosting refers to a server that incorporates many accounts and has limited resources as well as not so strict security measures. Dedicated hosting, on the other hand, refers to the type of hosting that you have full control over. VPS hosting is instead a cheaper version of the dedicated hosting as it gives you some level of control over your server. Today, however, we will be focusing more on having a deeper understanding of what exactly VPS hosting is all about.
What Is VPS Hosting?
Virtual Private Server (VPS) hosting refers to a server that operates within a larger server and has its own operating software meaning that you can be able to customize the configurations to your liking. Additionally, you can install applications as well as softwares that you would otherwise not be able to do while using the shared hosting.
How To Choose The Best VPS Service Provider
While seeking to get into contractual terms with any VPS hosting provider, you need to consider some factors such as;
Price– As the old maxim goes, you get what you pay for. However, do not make your choice entirely dependent on the price factor. Choose a company that is affordable and provides the necessary specifications as per your company's needs.
Customer Support– You might encounter some system failures during the process and having a reliable support team might be all you need. The support team should be available 24/7 as the system issues are bound to occur at any time during the day.
Reviews and referrals– Make good use of the reviews you read on the VPS hosting companies. High ratings mean that the company is good enough to meet your needs. Also, ask around from your peers and seek to find out their experiences with the hosting firms. This will narrow down your list and help you choose the best agency.
Room for growth– Well, it is the primary goal of any entrepreneur to grow and expand their business as time progresses. For you to gauge the growth rate of your site, monitor the number of visitors that frequent your page. High traffic means that there are more visitors on your page. The VPS hosting company that you choose should have add-on features that enable you to upgrade your website from time to time.
5.    Company needs– Knowing your company needs and putting them in order before engaging with any VPS hosting company significantly affects the success of your page hosting. Also, you will be able to gauge the performance of your site easily alongside the objectives.