Businesses that are serious about digital marketing often make a point of producing quality web content. Although some of these enterprises have in-house content creators, many businesses opt to outsource content creation. As is the case with any profession, some content writers are more dependable than others. While some writers consistently go above and beyond the call of duty, others produce subpar content and are very difficult to work with. To ensure that your enterprise doesn't get stuck with unreliable writers, be on the lookout for the following red flags.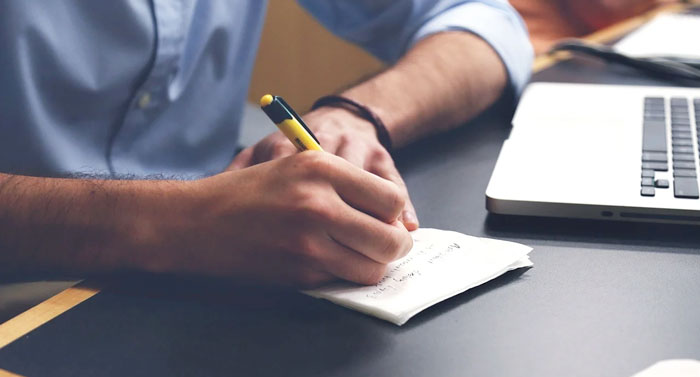 Lack of Experience in Content Marketing
While not the most pressing quality for a writer to possess, experience in content marketing is a major plus for wordsmiths who produce content for a living. Experience working with professional content marketing services generally means that a writer knows the basics of SEO, keyword integration and other staples of digital marketing and is adept at producing content for a variety of audiences. This isn't to say that you should close your doors to writers who lack content marketing experience, but seeing such experience on a resume should prompt a callback.
Habit of Missing Deadlines
Meeting deadlines isn't just an integral part of content writing – it's an unavoidable aspect of any profession. That being the case, any writer you work with should be adept at submitting work in a timely manner and working against multiple deadlines. While a knack for meeting deadlines may seem like a quality that all professional writers possess, anyone who's worked with a fair number of scribes can confirm that this is not, in fact, the case. Writers regularly shrug off deadlines for a variety of reasons. In some instances, this is due to a lack of clear communication regarding when assignments are due. In others, missed deadlines are the result of laziness, inefficiency or poor scheduling. Regardless of the reasons they offer, working with writers who consistently miss deadlines can be an endlessly frustrating experience.
Of course, this doesn't mean that every writer who misses the occasional deadline is beyond hope. When an emergency situation crops up, a writer may need to drop everything to focus on it, thereby placing any deadlines they're working under in jeopardy. However, as a professional courtesy, you should be alerted whenever one of your writers is faced with an emergency, as this will enable you to make other arrangements.  
Unwillingness to Accept Constructive Criticism
You'd be hard-pressed to find someone who relishes receiving criticism in their jobs – or any other area of life, for that matter. Unsurprisingly, processing criticism can be particularly difficult for writers. For example, if you've sunk hours, days or even weeks into a certain project, being told that your efforts have fallen short of expectations can be very disheartening. However, processing constructive criticism and taking it in stride is an unavoidable part of writing professionally. Not everything someone writes is going to meet with the approval of their clients, and when a client expresses displeasure with their work, it's important that they be emotionally resilient enough to accept this and move on.
Refusal to Revise Work
Being unwilling to process criticism is bad enough, but refusing to revise work for which changes are deemed necessary is among the biggest red flags a professional writer can wave. As any longtime scribe can confirm, writers don't always agree with revisions requested by clients. However, the fact that a writer is unable to see why a client has requested revisions should not preclude them from making them. Regardless of whether a writer shares a client's desire to see revisions made to a piece of work, it behooves them to comply with the request.