The first few years of advertising on the internet were troubling for all involved. Users had to deal with constant and repeating popups which put a strain on meagre processing resources. Businesses had to make their product visible without falling into the common traps of the 2000-era web. The result was a mishmash of different ideas that created a sort of wild-west. It was a free-for-all and one whose unregulated nature wasn't widely loved.
Today, however, things have changed. As the internet enters adulthood, advertising integration with online services has improved massively, on all sides of the equation. Taking a look at traditional webpages and newer video advertisements, we want to explore why this left the web environment better off, and what it could mean for the future.
Webpage Advertisements
As the classic standard for advertisements that still exist today, modern online webpage methods have evolved considerably over the years. This evolution is owed primarily to the early prevalence of untrustworthy ads that led directly to the rise of adblocking software. When at its peak, this blocking software was causing problems for all advertisers, so serious effort was put in to regulate ads to a more user-friendly experience.
On a professional scale, services like Geoedge essentially serve as a high-level security system to ensure web ads stay safe. Acting on the developer side, this system uses advanced AI to ensure a host website's banners are all legitimate, safe, and not annoying to the end-user. By doing this, users stay protected, host websites maintain their high standards and maintain a positive reputation, so a better overall environment results.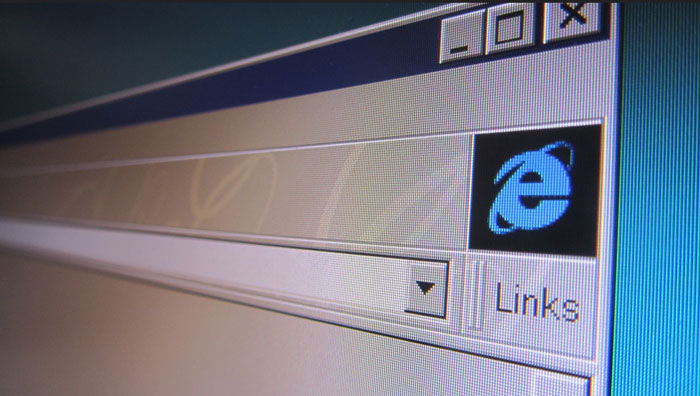 "Internet Explorer symbol" (CC BY-SA 2.0) by Christiaan Colen
Video Advertisements
Coming from television, advertisements on videos have been standard practice since decades before the internet arrived. This hit a problem with the rise of streaming media, as products became difficult to monetise. There is no use in advertising goods exclusive in America to a British audience, for example, so things had to change.
This was accomplished in two major ways, the first being the general evolution of the internet. As online infrastructure rose to the point where we could more actively modify individual components based on a user's physical location, more targeted systems became possible. This ran into another issue, that of avenues of accessibility. Paid streaming services like Amazon TV and Netflix use direct funding to avoid commercial breaks, so TV ads, as we used to see them, had a problem.
This led to the second video advertisement solution, that of picking the right platform. With large and specialised online advertising agencies, it became possible for businesses to target their products specifically to the growing number of viable contemporary avenues. YouTube is a popular example of this, where ad-support is common, with other advertising-supported streaming platforms like Crackle and Fawesome.tv growing bigger all the time.
The serious advantages to both developers and consumers in the new digital world ties to one fundamental concept – that of choice. For consumers, the digital world gives a greater selection than ever, and without the ever-present threat of popups and malware that affected the early years. For developers, a more controlled market, helpful related services, and the ability to better target specific users make finding engagement easier than at any point prior. You might not notice it without paying direct attention, but the modern system is a better one for everyone, even if it includes more moving parts.