4K videos and 8K videos have become so common on the web nowadays. A simple search on YouTube should give you a huge list of content shot and processed in 4K quality. Consequently, we have also seen the rise of 4K-capable devices in households. Nowadays, getting a 4K UHD Smart TV does not cost you a fortune, either. The problem is that most parts of the world still do not have an internet connection speedy enough to stream 4K content without hassle. There will be some kind of buffering, which isn't great for the viewing experience.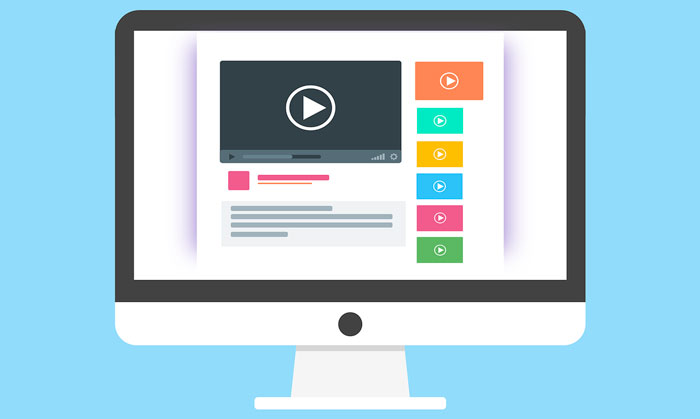 This is why we have to think about downloading 4K videos and playing them offline. Here is the big problem, though. Due to copyright concerns and other biases, video-sharing platforms do not allow users to download videos from their websites. Therefore, it is impractical to find an official way to download 4K videos from a site like YouTube or Facebook. Conveniently, though, there are some excellent video downloaders you can get right now. And we wanted to review one of the best: 4K Video Downloader
What Is 4K Video Downloader?
As you can guess from its simple name, 4K Video Downloader is a free-to-use video downloader application, which allows you to download content in 4K quality. This convenient application is available for Windows, Linux, and macOS, and you can enjoy the same great experience on every device. You can do a wide variety of things using 4K Video Downloader, but we will focus on just a few things.
First and foremost, 4K Video Downloader makes it easy to download 4K videos from video-sharing websites like YouTube, Vimeo, DailyMotion, Instagram, etc. Technically speaking, the application can download videos in up to 8K quality, but that feature is available in the premium version only. As we said, instead of individual downloads, the 4K Video Downloader app can handle YouTube playlists as well.
4K Video Downloader had its initial release in May 2014, but the app has grown so well in the past years. It has an impressive User Interface, a curated collection of features, and compatibility with the growing list of video-sharing platforms out there. We believe 4K Video Downloader is an impressive option for many people who want to get 4K content downloaded.
Who Needs 4K Video Downloader?
We believe everyone should have this great utility with them. However, there are a few people who need it the most.
People who want to watch 4K or 8K videos on their large screens but cannot stream the content right away.
Content creators who want to use published content from YouTube, Vimeo, Twitch, etc., to create a new video.
Video enthusiasts who want to download high-quality video from content-sharing websites for other needs.
If you can relate to these needs, you should consider getting a copy of the 4K Video Downloader.
How To Download YouTube Videos using 4K Video Downloader?
To show the best example, we have explained how to download videos from content-sharing platforms like YouTube and Vimeo. In this particular guide, we will show you the steps to download YouTube videos at 4K quality or higher.
1) Download and install 4K Video Downloader on your computer. It's available for Windows, Mac, and Linux, and you can install the app in a few seconds.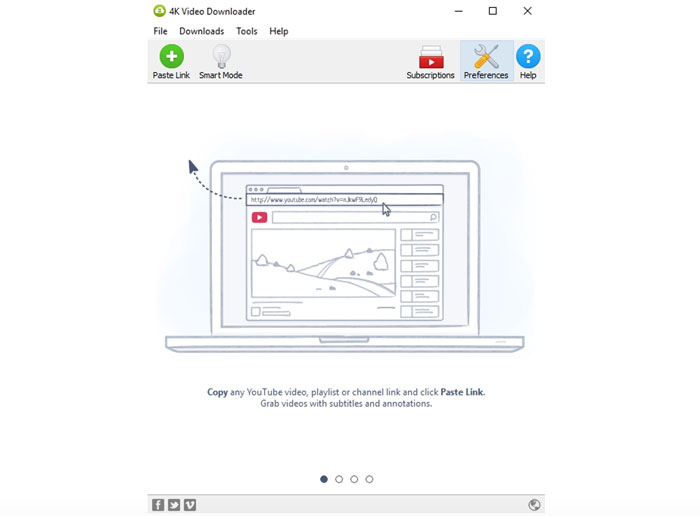 2) Now, copy the URL of the YouTube video that you would like to download. This could be anything as 4K Video Downloader doesn't restrict videos based on the size or quality. You can download virtually any YouTube video in an instant.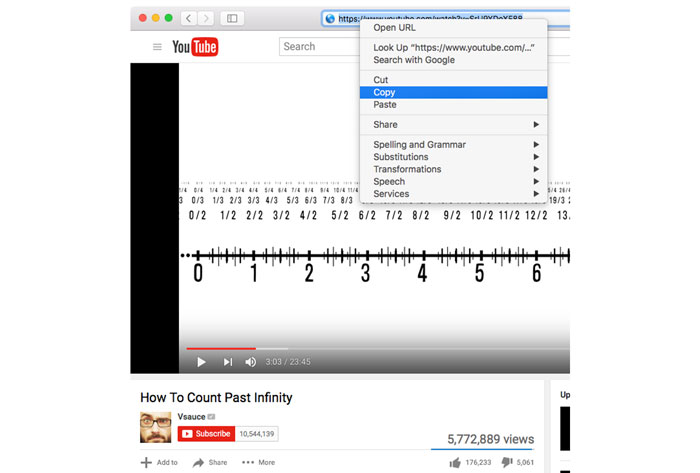 3) Paste the URL on the 4K Video Downloader interface and press Enter. In a few seconds, the app will show you the different options to download the video, including the quality standards. You can pick Full HD, 4K UHD, or 8K UHD, based on the version you are using.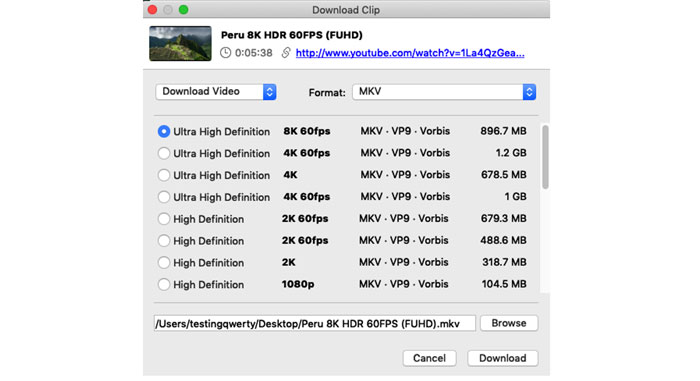 4) Wait while 4K Video Downloader finishes downloading the video in question. Once the task is done, you can open the video from the folder where you have saved it.
That's about it. You have successfully downloaded YouTube videos at 4K or higher quality. As you can see in the screenshot, the app offers plenty of customization options. For instance, you can download either the full video or simply extract the audio. Similarly, there are different media formats to choose from.
Other Features Worth Noting
Here are some of the remarkable features that we loved in the 4K Video Downloader package.
Smart Mode: This feature on 4K Video Downloader allows you to seamlessly download videos from YouTube playlists, channels, and even 3D videos.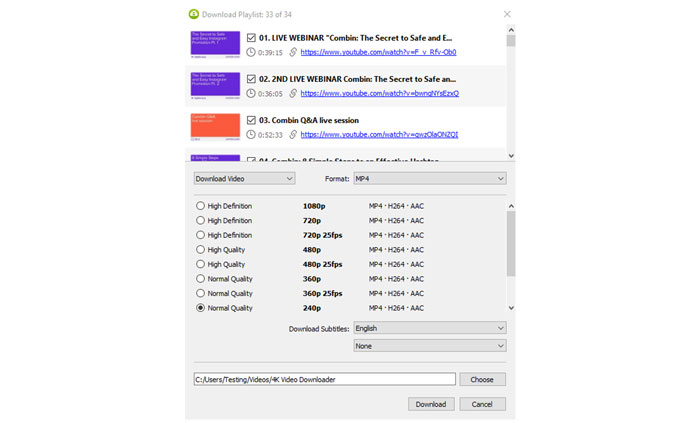 You can use 4K Video Downloader to download private YouTube videos, playlists, and other types of compilations.
You can set up a custom proxy system within the 4K Video Downloader app for advanced security. It can be a great time-saver.
Besides regular video sites like YouTube and Vimeo, 4K Video Downloader offers support for streaming sites like Twitch and YouTube Gaming, where you can download full-length streams.
More importantly, the 4K Video Downloader team keeps adding unique features to the package on all the platforms.
Pricing
You can choose between three plans while using the 4K Video Downloader app.
The Free plan is great as it allows you to download up to 30 videos per day at 4K quality. However, you may not have all the premium download features.
The Personal plan costs $15 but gives you unlimited video and playlist downloads. The best part is that you can download 8K videos as well.
The Pro plan has been designed for business uses in mind. In this plan, you get to enjoy more downloads at a time and HQ audio support.
We think the pricing plan is very reasonable and suits most customers.
The Bottom Line
We can safely say that 4K Video Downloader is the best video downloader you can get in 2021. It packs one of the best User Interface designs we have seen, and the app works so well with most video-sharing websites out there. We also believe the reasonable pricing plan makes it a worth-upgrading video downloader suite.