Working remotely is a new norm. People are massively shifting from traditional 9-5 jobs to remote working. With the evolution of technology and the availability of the internet, work is not limited to any confined space. It is that time of the era when you can work while traveling, at home or in a café. Remote working has its benefits. The most important one is that you can build a multimillion empire and live your life as you like. You can enjoy working remotely, provided you have a working laptop, a high-speed internet, and some gadgets to keep you engaged and occupied without being bored.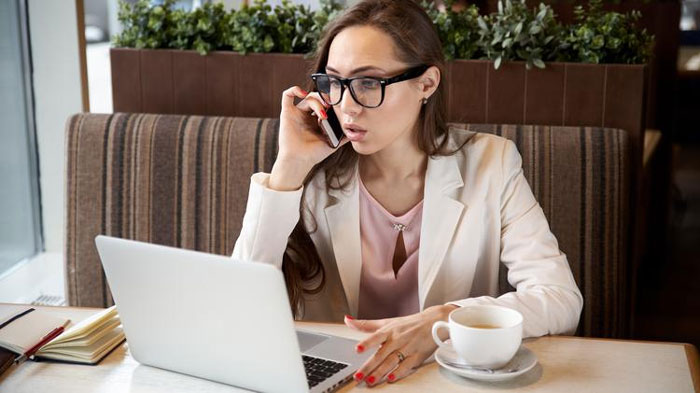 If you have set up an office at home, you can transform your work area to whatever settings you like. For instance, you can purchase a 55 inch smart TV along with a sound system and some smart devices. But without reliable and stable internet, you cannot think of working remotely. If you haven't got one, just look at Spectrum promotions that offer high-speed internet, voice service, and cable TV.
However, for now, we'll assume that you have paid for a reliable internet connection. Therefore, it is time to reveal some of the gadgets you can purchase for working at home. Stay tuned and read until the end because now it is time to transform your boring home office into a vivid and charming workplace. Let's get started.
Airpods Pro
Apple Airpods Pro has gained a lot of traction among Apple lovers. Investing one time in a good headphone will save you from a lot of frustration in the future. And without any doubt, Airpods Pro is the best pick among all other headphones available on the market.
Making calls, having video conferences, or listening to music, Airpods Pro will ensure crystal clear voice without hurting your ears. The design of Airpods Pro is such that it can fit any ear without getting sloppy. Noise cancellation feature allows you to hear everything without missing the detail. Unlike other headphones, you won't be asking your client to repeat what's being said.
Although AirPods Pro is an expensive gadget, it could be a worthy investment if you do not want to spend anything on buying headphones for two to three years. Plus if you are an Apple user, you will get a better experience with Apple's Ecosystem.
Think Board Wall Sticker
Working remotely means that you are liable for everything from delivering the projects to managing deadlines. Moreover, often you come up with great ideas that need to be written off somewhere so that it does not skip your mind.
Think Board Wall Sticker can allow you to organize your thoughts and ideas in one place. Just trash the old scraps of paper you wrote notes on and bring Think Board Wall Sticker to save time, money, and thoughts. The sticker stays on the surface as long as you want and can be removed without leaving any marks.
The wall sticker is made of a polyester hard coat, which makes it easy to wipe off what you have written. Setting up Think Board Wall Sticker is a no-brainer; even 5 years old kid can do it. Just make sure to squeegee to prevent air bubbles.
Google Nest Hub
Google Nest Hub is another thing you should enlist on your shopping items for the home office. The device features a responsive touchscreen and is compatible with Google Assistant. Send a voice command and ask for your deadlines, daily news, sports updates, or play music. The picture quality on Google Nest Hub is crisp and vivid. The light sensor detects the environment and adjusts the brightness and warmth according to the given settings. The control panel screen allows you to control and organize your smart home devices.
Espresso Machine
The day seems boring and dull without a good cup of coffee. At times when we feel tired during work, we need some refreshment and coffee is undeniably the best beverage to keep you awake and energetic.
Working remotely demands hours of work to keep your business up and running. But without a good coffee, it is not possible to stay fresh all the time. Make sure to buy an Espresso Machine for your home office and brew coffee like a pro.
Espresso machine features a sleek and stylish body that is easily manageable without taking too much space. You can maintain the temperature of your coffee and pour it in your favorite mug to get back the energy.
Adjustable Office Leather Chair
IT professionals have to sit for long hours in one place. Without maintaining proper posture, backache and spasm may arise from time to time. You can't pick any random chair from the home to feel relaxed and comfortable while working.
Bring home Adjustable Office Leather Chair that features a padded seat and back to give comfort all day long. Never complain about backache or body pain after long hours of work and invest some money in a good office chair.
Sitting on an office chair also helps you stay productive and active as compared to sitting on a bed or beanbag. With a control handle, you can tilt back your chair and give some break to your eyes and body.
Summing Up
Remote working is increasing day by day and people are shifting from traditional jobs to remote working. If you are one of those, make sure to consider the aforementioned gadgets and office equipment for productivity and comfort.