When working on creative projects that involve several team members and stakeholders, there can be so much back and forth exchange of messages and emails. Imagine a situation where you need to find specific feedback from a stakeholder from two weeks ago: we know how difficult it can be to keep up with this long email thread with a lot of attachments from many different people.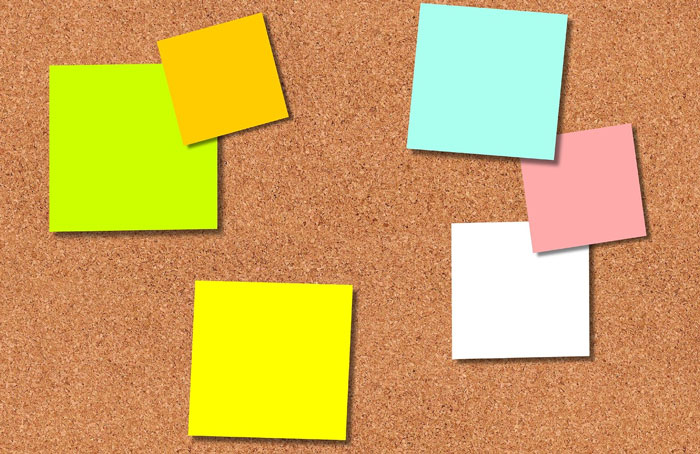 So, what can we do to improve this situation? This is where online annotation comes in.
Annotating directly on an image or a text can help us create an anchored context for each conversation. That is, the actual discussion can be anchored in the relevant source material. If, for example, an approver is commenting about only a specific section of the design, they can inquire right in the section itself.
On the other hand, designers and creative workers can use these annotation tools to highlight certain parts of the project and leave comments to help get their ideas across. Depending on the annotation tool, we might also be able to use some annotation options that are unique on digital, like using voice notes, images, or even videos.
What Is Online Annotation
In the context of creative work, online annotation enables the approver/reviewer to review creative product submissions (i.e., a graphic design or a website design). The reviewer can then provide personalized and detailed feedback right on the product itself using this annotation tool.
An annotation tool allows the reviewer to highlight text, draw notes, add comments, and even attach additional files directly within the interface (typically an application/software). Typically an online annotation process goes like this:
The designer submits the file containing the deliverables on a preferred online platform (i.e., a platform like Aproove that accepts online annotation). Alternatively, the designer can send the file over email or platforms like Google Drive, and the approver will open the file in an online annotation platform.
Once the file is collected or downloaded by the approver, the digital annotation tool allows the reviewer to provide different feedback approaches. Reviewers can annotate text-based comments, highlight a specific section of the files to recommend revisions or clarify specific points using other formats like voice notes or videos.
The designer will receive this feedback and provide additional comments (i.e., ask for clarifications about specific points) and resolve the comment when the specific section's revision is done.
As you can see, the online annotation tool provides a platform where both the designers and reviewers can have an easier time getting their point across and can help streamline the approval process.
An annotation tool can also be useful for collaborations between designers and creative workers working remotely. For example, designer A can use the annotation tool to provide designer B suggestions on a specific part of the project.
The Advantages of Online Annotation
As we can see, online annotation can significantly improve collaboration processes and approval workflows in any creative project. In practice, an online annotation tool can provide the following benefits:
1) More efficient workflow
Online annotation allows faster back-and-forth communications between different parties involved in the project by giving online comments and feedback via various formats. Comments can be made directly on the item being discussed, allowing the conversation to be anchored in context. This, in turn, will allow more efficient workflow and business processes.
2) Dialogic approach
Online proofing tools like Aproove can allow instant notifications via email when one party post comments to a project, so the receiving party can respond to the comments as soon as possible. This method can allow team members and stakeholders to interact directly on the spot and join in the conversation anywhere, anytime.
3) Security
Unauthorized parties can intercept Pen-and-paper approval, and email-based approvals can allow projects to be sent to an external party either accidentally or intentionally. With an online annotation tool, we can see who is making the comments and who shared the projects with external parties, improving the project's overall security while also enabling transparency and accountability for everyone involved in the project.
4) Paperless
This one is relatively self-explanatory; with an online annotation tool, you can ditch the pen-and-paper approval/collaboration process. This will allow your organization to be more environmentally friendly and provides additional benefits like an easier time to find older documents/versions of the files.
5) One dashboard for feedback
Using an online annotation tool potentially saves time for everyone involved in the project as every file and comment is there on one platform. So, everyone can easily find older comments when required and track the changes/revisions implemented to the project. Any changes or feedback provided are recorded in an organized way, and everyone can revisit this feedback whenever required. This, in turn, allows a much faster communication compared to email-based approval and collaboration processes.
How Online Annotation Can Improve Your Efficiency
1)  Eliminate redundant email approvals
We all know how frustrating it is to go back and forth through hundreds of emails to find a specific comment or feedback. An online annotation tool can tackle this issue so that you can focus on the tasks that matter.
2) Reducing compliance risks
With feedback and comments placed in a single app, this will reduce the possibility of the missed revisions, so we can also considerably reduce your deliverables' compliance risks.
3) More transparency and accountability
With an online annotation tool, we can analyze the progress of the project in greater detail. When, for instance, a designer makes a minimal revision, we can keep track of it, which can be difficult in an email-based approval.
4) Fewer revisions
Online annotation improves the efficiency of communications along with clear and concise feedback for the author, typically it will result in fewer revisions for each project.
Conclusion
An online annotation tool can provide a more efficient and transparent feedback process that will allow all the stakeholders to provide a more accurate approval. In turn, this will reduce the deliverables' compliance risks and improve the overall quality of the design.
The less time the creative teams are stuck in the unnecessary administration process, the more time you can create better creative content. Online annotation enables a more streamlined and efficient collaboration and approval processes and can reduce the overall costs and risk involved in the project.