Does the following situation sound familiar? You stumble upon an intriguing video or have been aching to access an exciting website, only to then receive the emotionally devastating message informing you: "Sorry, this content is not available in your country." In the digital realm that we live in today, barriers like geo-restrictions limit our experiences as internet users, throwing dashed hopes on top of disappointing responses. The current landscape in comparison to years before has become increasingly globalized, yet by accessing online information there are unwelcomed hindrances inhibiting us from having that borderless online experience many aim for. Action must and can be taken so much inequity does not prevail – with proxy servers offering dependable remedies for these types of geo-restriction issues.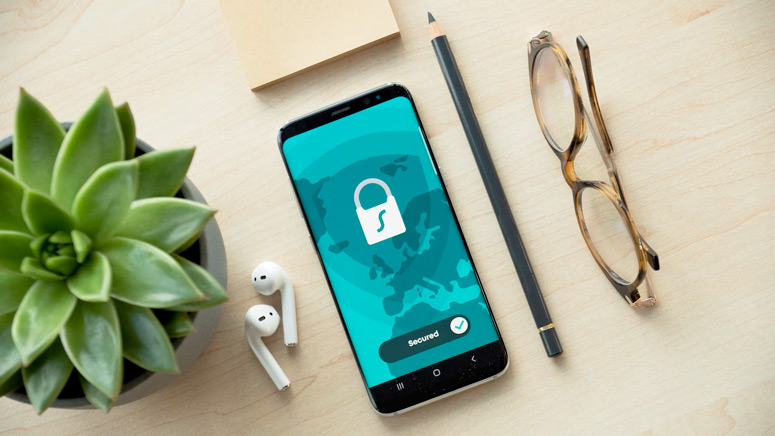 Proxy servers act as intermediaries between you and the internet, routing your internet activities through privately owned (anonymous) IP addresses. When you access a website or service online, they only see the proxy server's IP address and never yours, meaning that your personal identity is masked from view and can't be tracked.
Given this desirable advantage of privacy, you might also consider using a proxy rotation service to take it up another notch. With a proxy rotation service, different sets of proxies are dialed each time to form various headers and guaranteeing a wholly new browsing experience wherever you go on the web. This increases your chances of bypassing geo-restrictions without detection varying from site to site.
Proxy Rotation: Unveiling the Veil of Anonymity
Have you ever wondered how proxy rotation services like PrivateProxy.me work? These services allow you to constantly change the domain assigned to your IP address, which provides an added layer of protection, anonymity and security whilst online. It's almost as if every few minutes or seconds the location that you're browsing from has changed, making it difficult for websites to detect that you're using a proxy.
So why consider using these proxy services over just a regular static web proxy? By rotating proxies at given intervals, it's almost impossible for websites to trace down a single source or access point that they can pin their suspicions on and use to restrict your access. This helps avert some of those potentially arduous times you face when having your IP blocked or refused service from certain websites.
PrivateProxy.me: Your Gateway to Unrestricted Internet
By providing secure and high-speed rotating proxies, PrivateProxy.me satisfies the demands of those who value privacy, security, and unrestricted access to the internet. What's more, two kinds of options are available – residential and datacenter proxies.
Residential or ISP proxies are more legitimate as it looks like an everyday user is making requests hense less likely being blocked. Datacenter proxy from the cloud server provides faster response with latency that customers desire so they can get bring content even if being geo-restricted.
These rotating proxies definitely make all online activities easier than ever be it browsing website from across the globe or gathering intelligence or data anonymously after concealing real IP address as these elite proxies grant users unrestricted access to internet regardless of location.
Do you want to experience the advantages of utilizing a proxy rotation service such as PrivateProxy.me? Here are some helpful pointers that may come in handy:
1. Access Geo-Restricted Content:
Rotating proxies are true game-changers for those looking to access international content from restricted locations. Through the intelligent use of a combination of IP addresses located in different geographical locations, users can break through tight restrictions and unblock regional specific libraries, news sites and more. Imagine being able to visit those sites denied by region locks; content that has you previously been unable to view – until now, thanks to the simple yet sophisticated control of rotating proxy services.
2. Web Scraping:
Capturing data from web scraping isn't much of an issue anymore, not since the introduction to this life changing tool. With just a few clicks, you can become completely undetected to any unwelcome suspicion while collecting data. By frequently and continuously changing your IP address giving access, in other words rotating proxies, it ensures that your targets won't be able to track or flag your scarping activities! In other words, effortless and reliable processes sound great don't they? That is exactly what you get from these revolutionary tools!
3. Enhance Privacy:
The ability to rotate your proxies ensures privacy and security online as if your IP address is constantly changing, then it makes it harder for anyone to observe and track an individual's online activities. This keeps the user one step ahead in safeguarding their own confidentiality. By switching between IP's regularly, you as the user are able to cloak a trail of digital footprints which helps ensure anonymity during conversations or payments on the internet. Rotating proxies provide even more protection towards entering malicious networks, viruses or hacking attempts which all work towards reducing the probability of personal data like credit cards and current account details being stolen. Utilizing leading security technology rules out doubts that may arise while engaging with online tasks, granting users a sense of reassurance when participating on the most commonly used sites. When working collaboratively with firewalls, SSL certificates and anti spam applications it further bolsters a strong wall not just around web browsers but also Email accounts from potential attack.
4. Boosting Performance and Speed
Rotating proxies can supercharge your online experience! With these tools, you won't have to direct requests from a single IP address anymore. Instead, they make it easy to distribute those requests among several different sources – this not only minimizes network congestion but actually helps to boost loading speeds and more generally optimize your performance too! And even better – you can take advantage of all these great benefits with almost no effort on your part.
Conclusion
No matter who you are – a casual internet user longing for more Netflix content or a data scientist requiring vast amounts of information to crunch ­- utilizing the power of the internet is key and a reliable rotation proxy such as PrivateProxy.me offers just that opportunity. With unlimited access comes global insight and opportunities for growth that simply may not have existed without taking this enterprising step forward with security and privacy intact all around!
In this day and age, shouldn't it be easier to access critical digital content than simply getting stalled by geo-restricted gateways? Investing in secure, safe technological options propelling universal access is key. Afterall, it might well be the distinction between marginal success and gargantuan greatness!